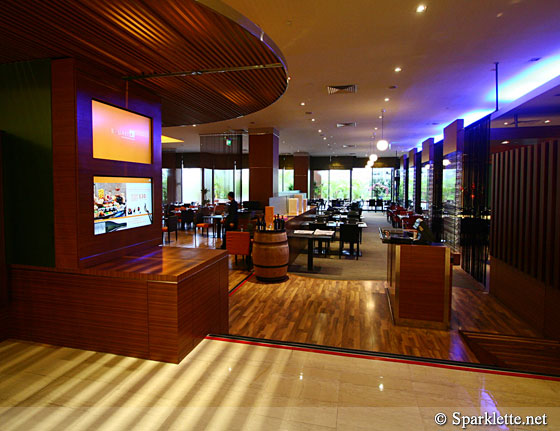 Buffet fans, this one's for you. The SQUARE Restaurant at Novotel Singapore Clarke Quay has a "Flavours of the World with a Local Twist" buffet that offers a scrumptious ride across local and international delicacies.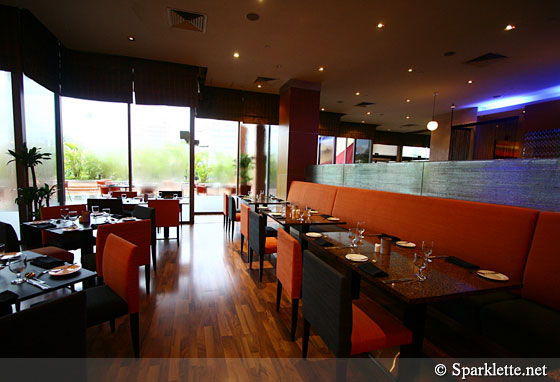 Located on the 7th storey of the prominent business hotel, the spacious interior is modern and stylish, bedecked in comfortable cushioned seats. Tables are placed sufficiently far apart, ensuring that conversations remain private and allow ample room for walking to and from the buffet stations without bumping into anyone.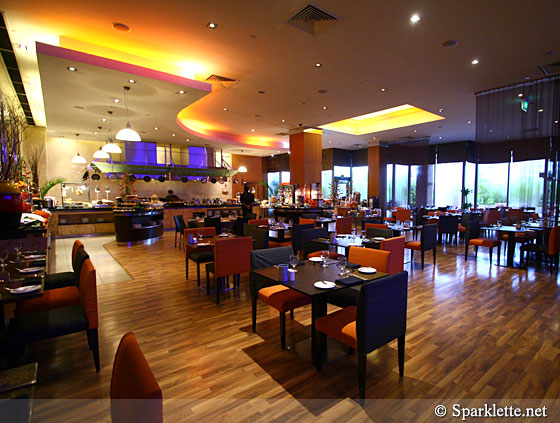 These round tables are more commonly found in Chinese restaurants, but The Square has included a couple to promote communal dining and its "East Meets West" concept.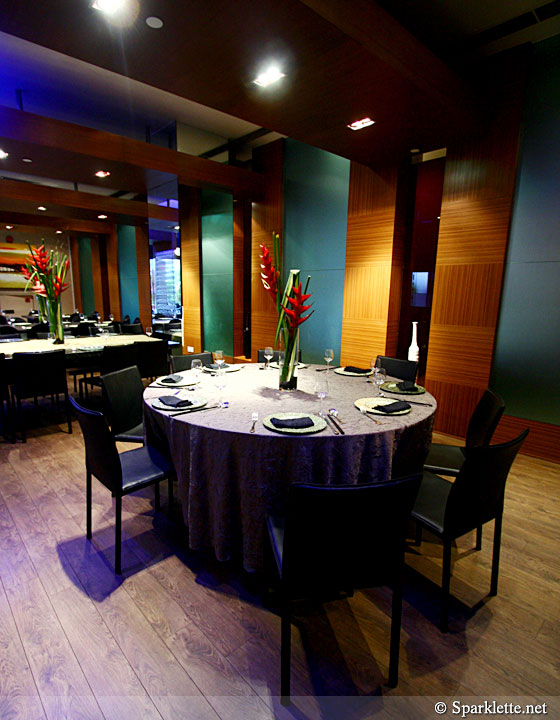 The buffet menu is designed by F&B Director, Jean-Phillippe Couturier from France, who has a strong culinary academic background and experience, having worked as Chef de Cuisine in several prominent hotels and apartment rentals in Paris.
Buffet
Lunch: Adult S$38++ / Child S$20++ / Senior citizen S$25nett
Dinner (Sun – Thu): Adult S$48++ / Child S$30++ / Senior citizen S$30nett
Dinner (Fri – Sat BBQ Nite, with one complimentary glass of wine or beer): Adult S$58++ / Child S$38++ / Senior citizen S$38nett
Salads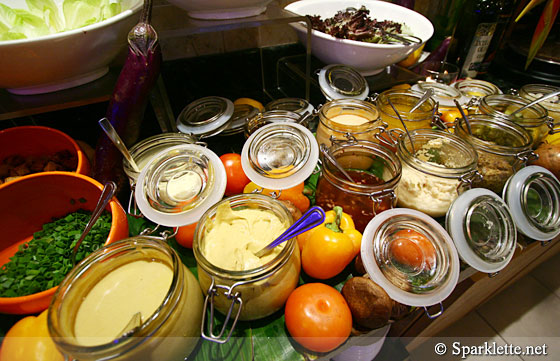 Try your hand at creating your own salad!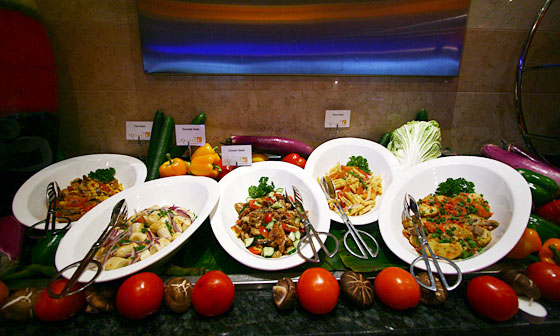 Salad station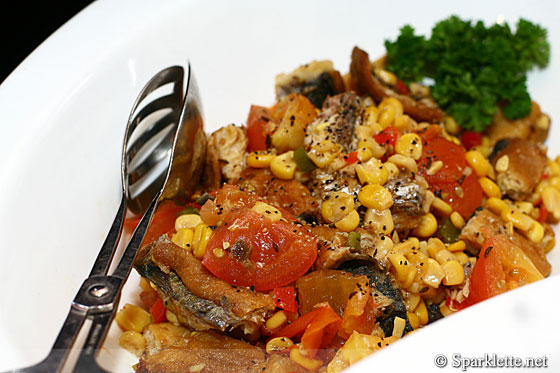 Fish salad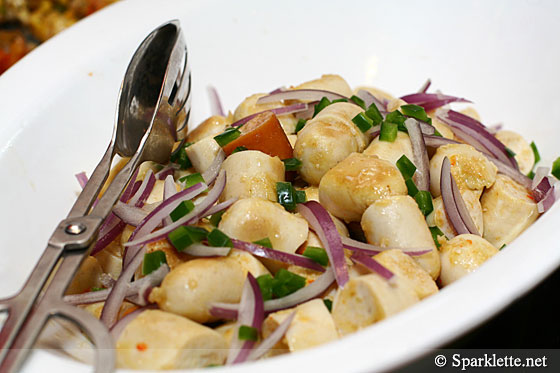 Sausage salad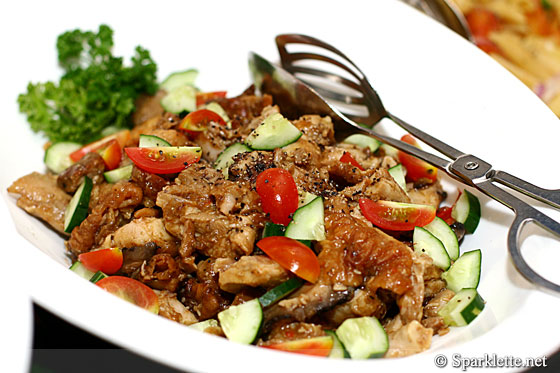 Chicken salad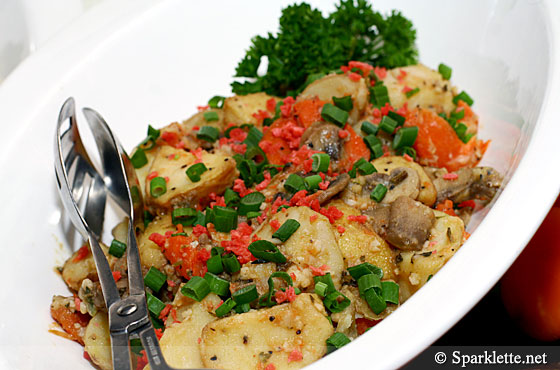 Potato salad
The potato salad is soft and nicely seasoned, without any cloyingly rich dressing.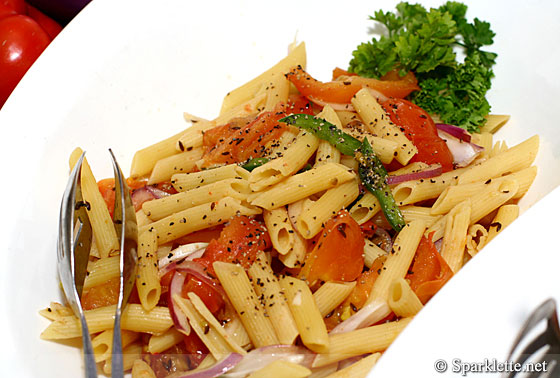 Pasta salad
The pasta salad is a touch dry and bland, but there's a wide range of sauces, dressings and toppings where the possibilities are boundless.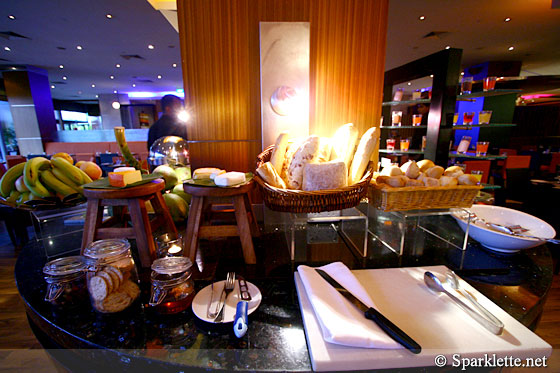 At the bread station, an assortment of cheeses is available to go with the breads.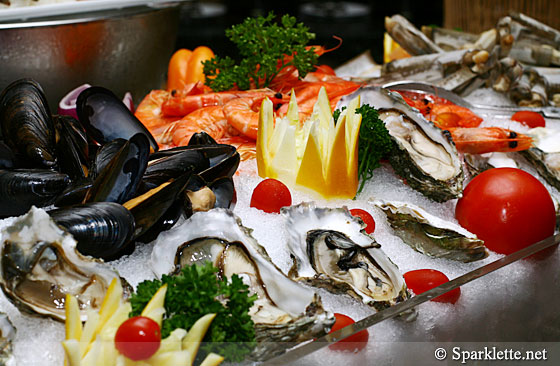 There is an array of fresh seafood where oysters steal the show; these are pristinely fresh, plump and juicy.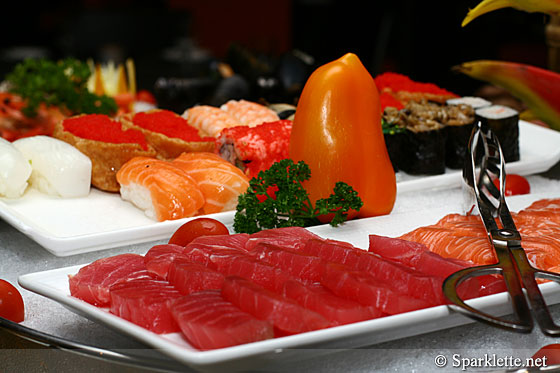 An international buffet will not be complete without sushi and sashimi. A small section is dedicated to Japanese cuisine, where the food is replenished very frequently.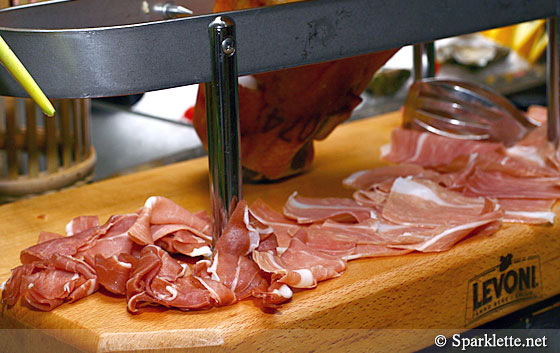 A rack of cured ham is available, thinly sliced for your convenience.

Tempura
Bell pepper tempura is lightly battered and fried to a golden crust. The crispy exterior is a nice contrast to the soft fruit within, which is bursting with juices.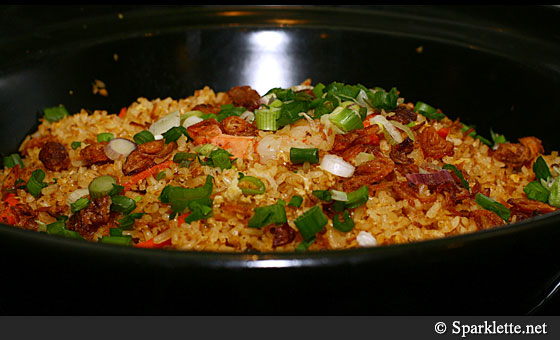 Seafood fried rice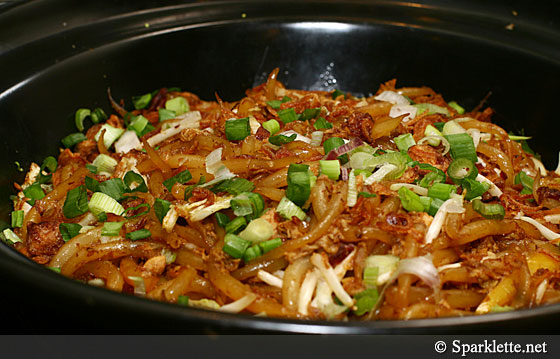 Mee tai bak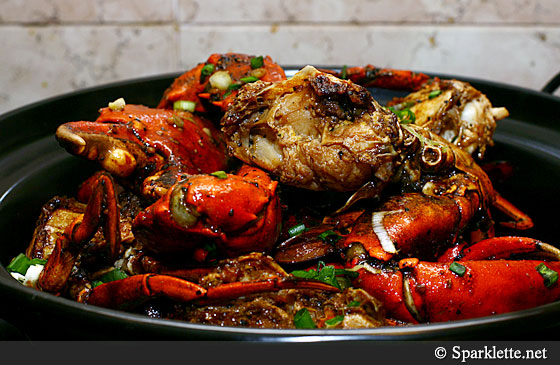 Black pepper crabs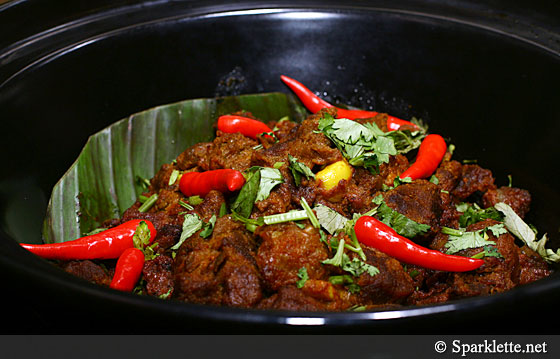 Beef curry
For the spice lovers, Asian favourites such as masala chicken, beef curry and sambal lady fingers are available to tickle your taste buds!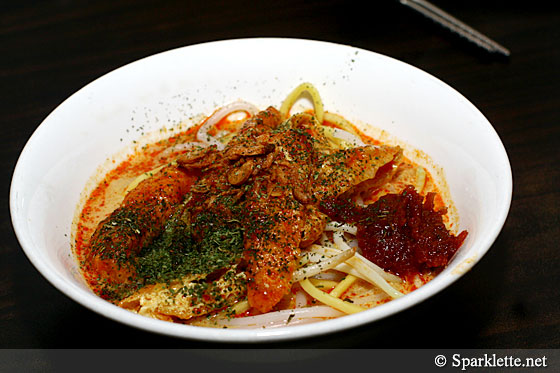 Laksa
You can even attempt to cook your very own bowl of laksa and mee rebus at the interactive cooking station! Be prudent with the amount of sambal chilli you add though; its spice level is no child's play!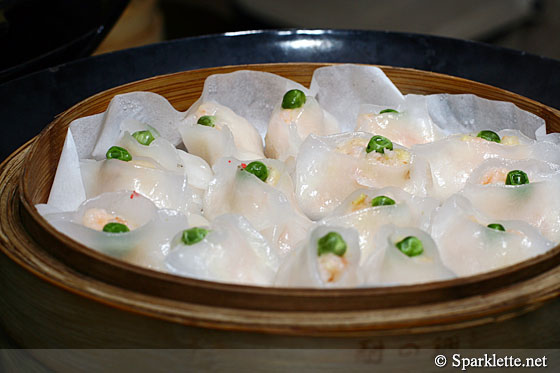 Dim sum
Dim sum is available during both lunch and dinner.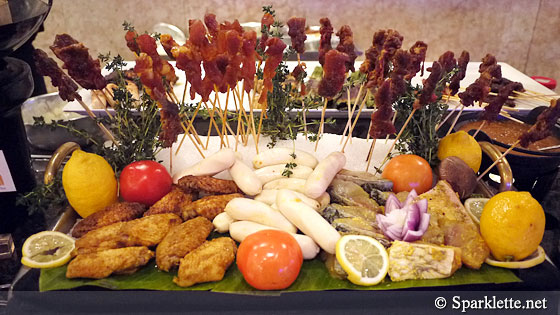 Satay and grill
The grill station is available only during dinner. The fish is grilled upon order and takes only about a minute! It is grilled to perfection, boasting a moist and tender interior.