Giveaway: 5 Sets of Super Cute Chinese New Year Cupcakes from Emicakes [Ended]
Update: This contest has ended. The winners are @KathyWoon, @Elaine4059, @FionanaC, @ryannkoh and @VeralynnTan.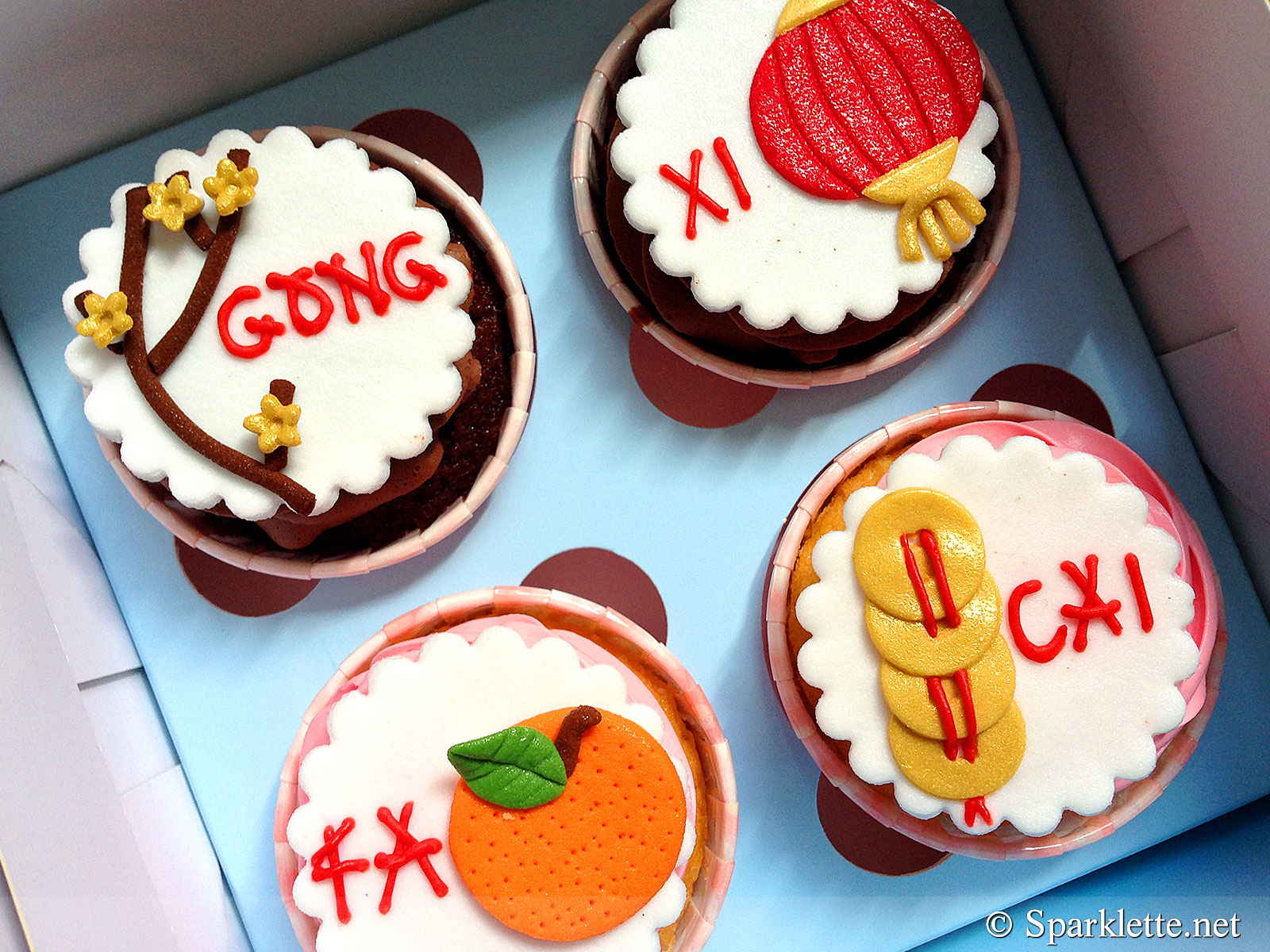 My favourite cake maker Emicakes has done it again. The bakery chain has whipped up a series of super adorable cupcakes for Chinese New Year 2014, and methinks these are their best works yet!
The colourful Gong Xi Fa Cai cupcakes come in familiar festive designs of spring blossoms, lantern, mandarin orange and gold coin in two flavours. The gold actually sparkles and there's edible glitter. You gotta love the details on these cupcakes. If you think they look good, just wait till you see these…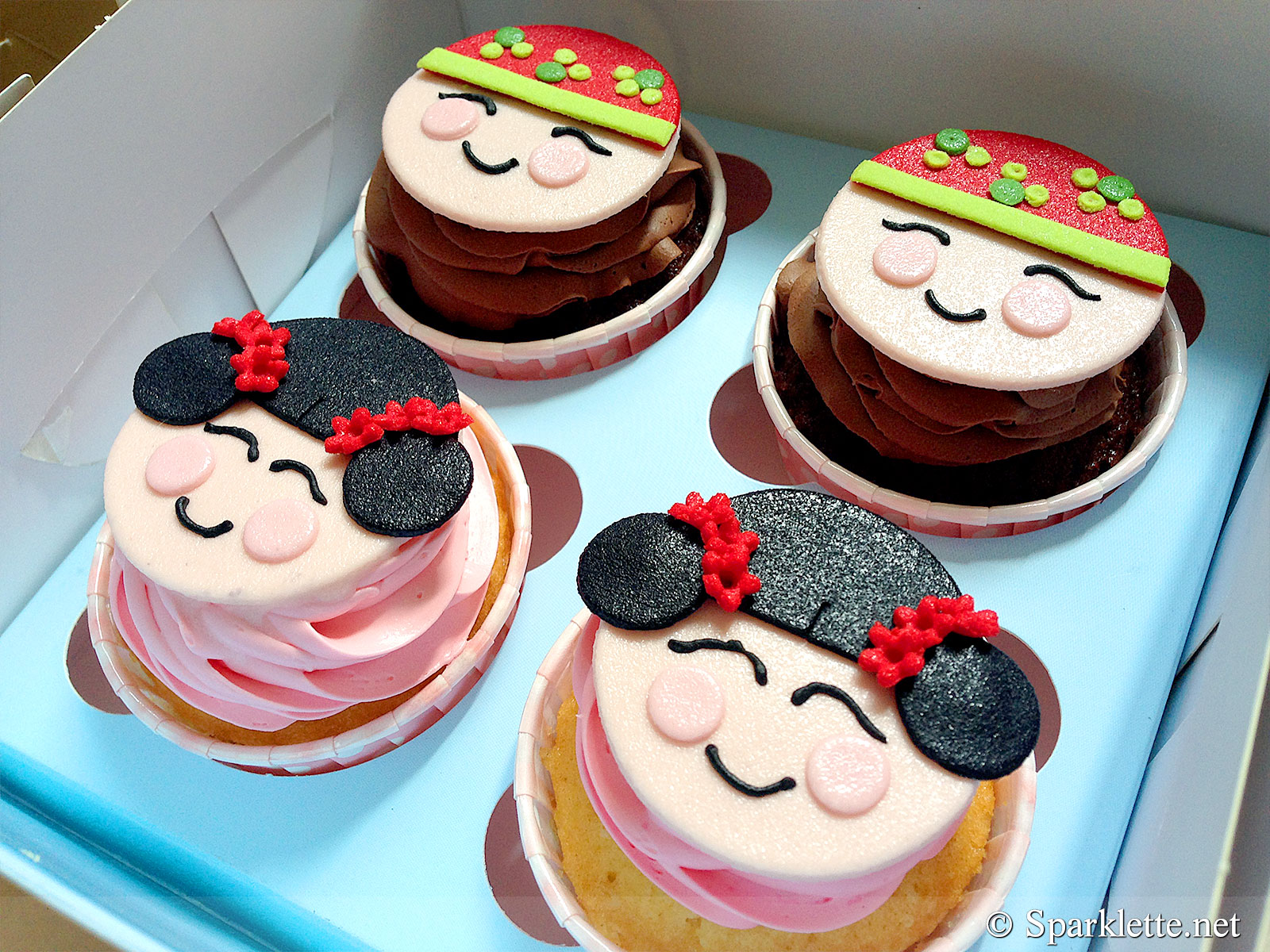 Mini Fortune Boy and Mini Lucky Girl cupcakes! Ahhhh… Not only do these cute cupcakes appeal to kids, the adults at my house go gaga over them too!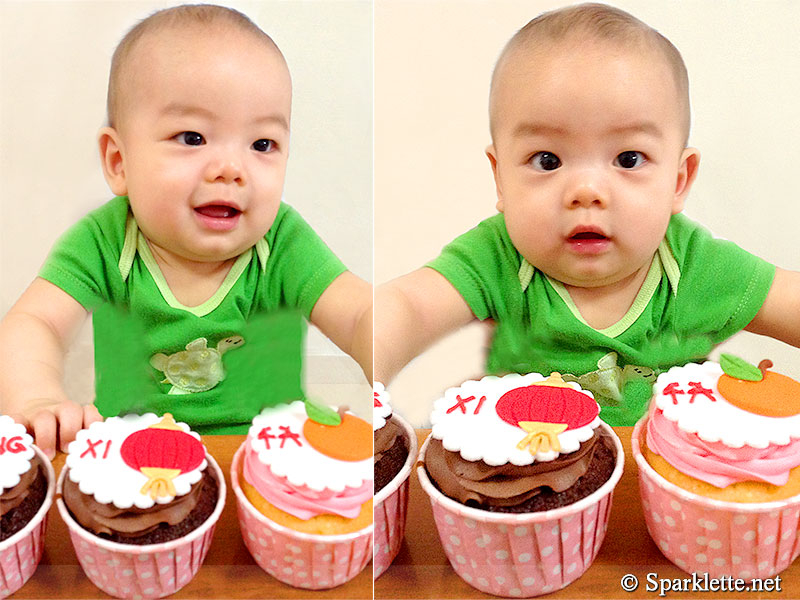 Baby Ethan tries to grab the cupcakes each time he sees them! He's too young to eat them though…
Those of you who have seen the photos of these cupcakes on my Instagram over the past week have already commented that you can't wait to get your hands on them. Well, now here's your chance!
I'm giving away 5 sets of cupcakes that will definitely brighten up your family's Chinese New Year celebration. Read on to find out how to join this giveaway!
Chinese New Year Cupcakes Giveaway!
There are 5 boxes of Gong Xi Fa Cai cupcakes up for grabs to Twitter followers of @Sparklette and @EmicakesSG. If you don't have Twitter, you can sign up for a free account and follow us now!
Follow @Sparklette
Follow @EmicakesSG
As you may already know, Baby Ethan is taking part in a photo contest and he needs as many Facebook Likes as he can get!
Here's how you can support Ethan and win these cute cupcakes at the same time! Follow these steps closely:
Like this photo on Facebook:
Invite your friends to Like the photo!
Email me at contest[at]sparklette[dot]net with your Facebook name and the number of Likes you contributed (verification will be needed).
The 5 winners are those that bring in the highest number of Likes! Got it? Good.
If you are ready, let's get set and go!
Giveaway Details
This giveaway ends on January 23, 2014 (2359 hours Singapore time).
Please note that participants must follow the instructions on how to participate (mentioned above) to be eligible for the prize.
The winners will be contacted via Facebook or Twitter.
Terms and conditions apply.