Giveaway: Win a Fitbit Flex high-tech wristband and start tracking your fitness! [Ended]
Wearable technology is no doubt the future of consumer electronics. Fitbit is taking on this new segment of the tech market with its line-up of stylish wireless activity trackers.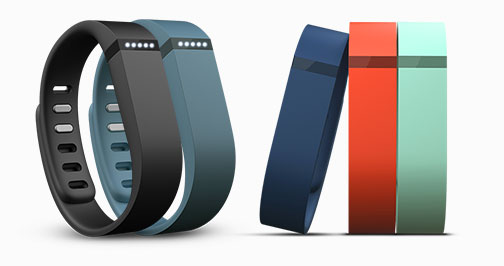 The Fitbit Flex in particular is a slim wristband will track your steps, distance, calories burned and sleep quality. The way I see it, you can use it in two ways: 1) log daily diet, activity level, health metrics etc, and 2) set personal fitness and weight goals.
For the latter, you can set your goals (steps taken, distance covered, calories burned, active minutes) and the wristband will let you know when you're on your way to hitting that goal – a light illuminates every time you reach a 20% milestone. You can enjoy a detailed view of your progress with the beautiful graphical interface on the website and mobile app.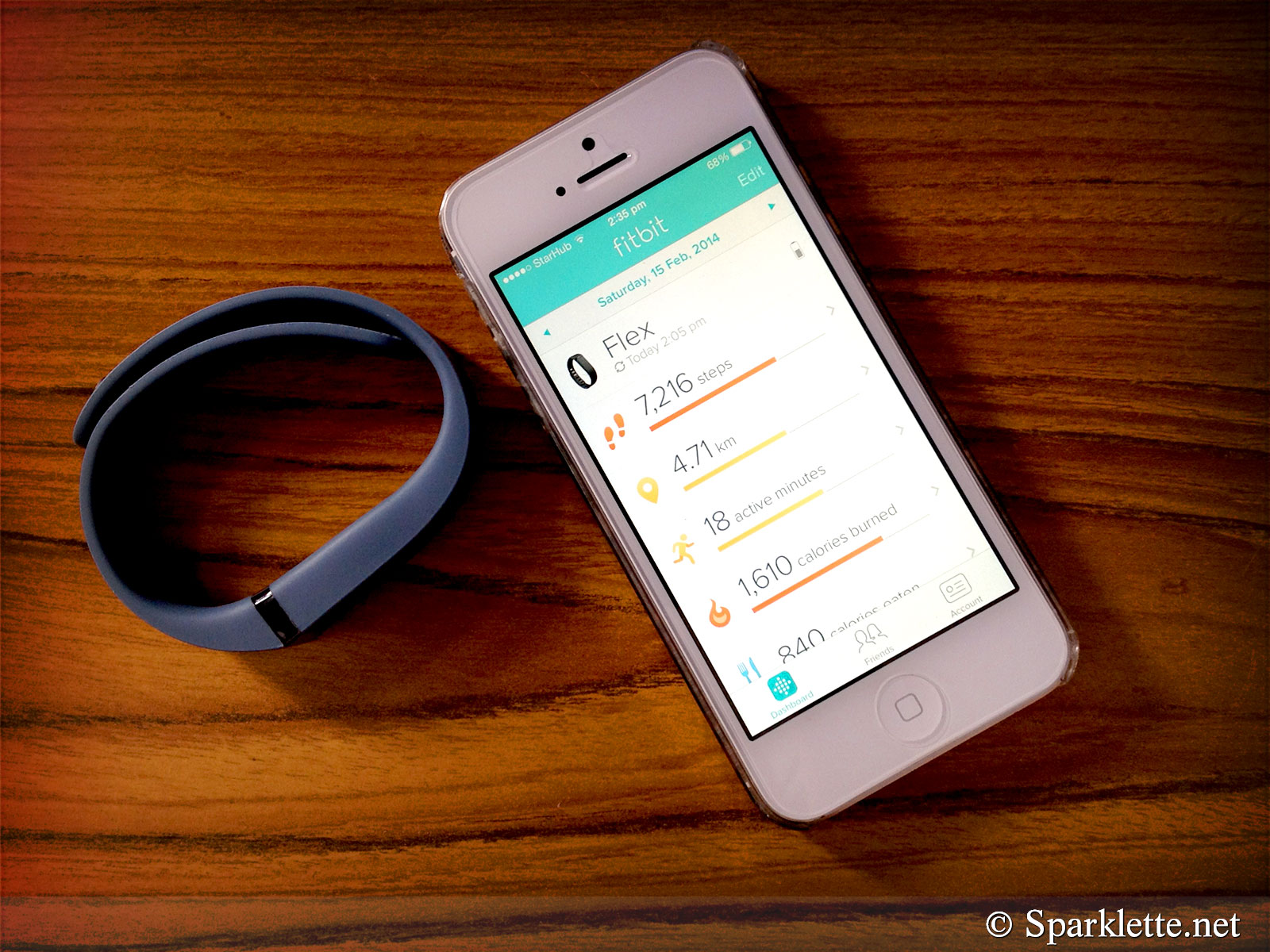 When it's this painless to track your health and wellness, it definitely makes attaining those goals much easier! I wear the Fitbit Flex even when I'm sleeping (it tracks my sleeping hours) or in the shower (this baby is waterproof!). I literally put it on and forget about it. It is mainly used to track my activity level, and reminds me to get off my lazy butt at times and actually be active.
The Fitbit Flex comes in colours like black, slate, teal, tangerine and navy. I do wish for more girlish colours like pink and purple, so that it can match more outfits.
Features and benefits include:
Know your stats: Tracks steps, distance, calories burned and active minutes.
Getting good ZZZs: Tracks quality of sleep (number of hours, how many times you wake up and offers a sleep efficiency index) and uses a silent alarm that vibrates to wake you up gently.
First and only wristband tracker to leverage Bluetooth 4.0: Sync to select mobile devices via Bluetooth 4.0 (the first all-day wristband tracker to offer this capability). It also syncs wirelessly and automatically to your computer. Syncs to iPhone 4S and 5, and now select Android devices, like the Samsung Galaxy S III and Note II.
Rich mobile and online offerings: iPhone and Android app and online tools show activity charts, leaderboards and more. Set goals, view progress and earn badges. Also log food, weight and more on Fitbit's website and apps.
Social motivation: Connect with friends and family for support or friendly competition.
NFC and real-time syncing mean stats on-the-go: For select Android users, simply tap your Flex band on your NFC-enabled Android phone and it will automatically launch your Fitbit stats. For select iOS users, with real-time syncing, watch your steps increase on your Fitbit iPhone app right before your eyes!
Multiple partners: Fitbit also integrates with many popular health and fitness apps, including Endomondo, LoseIt, MapMyFitness, MyFitnessPal and Sparkpeople, to enable users to share data from their favourite apps.
With you all the time: Comfortable enough to wear all day. Water-resistant. Wear it in the shower or the rain.
Match your mood or personality: Flexible, interchangeable tracker with a variety of colourful wristbands (Black, Slate, Teal, Tangerine and Navy) that allow you to personalize your Flex.
Fitbit Flex Giveaway!
We have one Fitbit Flex (worth S$129) to give away to a lucky Sparklette reader!
This contest is only open to members of the Sparklette Facebook page. So if you haven't, "Like" the page now. (Bonus points if you decide to also "Like" Sparklette Studio our web design company.)




To participate, send a Facebook or Twitter post with the hashtag #fitbitsg, for instance:


If I had a #fitbitsg Flex from @Sparklette, I would wear it every day and night! https://sparklette.net/contest/fitbit-flex-giveaway/

Remember to include the hashtag #fitbitsg, the link https://sparklette.net/contest/fitbit-flex-giveaway/ and mention @Sparklette so that we know of your participation.
I will select the most creative Facebook or Twitter post to win the Fitbit Flex. You can submit as many times as you want, but you can only win once. So keep it fun and interesting!
Giveaway Details
This giveaway ends on March 17, 2014 (1359 hours Singapore time).
This giveaway is open only to people who are based in Singapore.
Please leave a valid email address when filling out the comment form so that we can contact you if you've won.
Please only comment once.
Please note that all comments are moderated. Hence your comment may not show up right away.
Please note that participants must follow the instructions on how to participate (mentioned above) to be eligible for the prize.
The winners will be announced in a separate post and you are advised to subscribe to Sparklette (Email, RSS, Facebook, Twitter or iPhone) so that you can be quickly notified when the announcement post has been published.
Terms and conditions apply.

This giveaway (hereinafter know as "The Contest") is organised by Sparklette and Fitbit (hereinafter known as "The Organisers").
The Organisers reserve all rights to substitute the publicised prizes with other prizes of similar commercial value at their sole discretions.
The Organisers' decision on all matters relating to The Contest is final. No correspondence will be entertained.
The Organisers reserve the right to amend The Contest mechanics and terms and conditions without prior notification.
Any incomplete, inaccurate and/or false particulars submitted will void the entry and hence be ineligible for any prizes.
Winners will be notified via email. Any unclaimed prize will be forfeited after 1 month from the date of the announcement of the winners.
In respect of the information and data provided by you in The Contest:
a. You warrant that you own or otherwise control all of the rights to the information and data that you provide, and that all such information and data is true and accurate to the best of your belief and knowledge, and will not cause any injury to any person or entity, and that the use of such information and data by The Organisers shall not violate the rights of any third parties.
b. You grant The Organisers a cost-free, perpetual, irrevocable, worldwide and non-exclusive licence to use, reproduce, distribute, transmit, adapt and otherwise use the information and data that you provide, whether in the form of posted messages, uploaded files, or other submissions, in any media and manner. You waive all rights to any claim against The Organisers for any alleged or actual infringements of any intellectual property or proprietary rights in connection with the same. You further undertake to indemnify and keep indemnified The Organisers, its staff and partners against any claims howsoever arising from or connected to the information and data provided by you, or of any information or data used by you which was obtained through The Contest.
By entering The Contest, you are deemed to have agreed to be bound by these terms and conditions, as well as by any rules specific to The Contest.