Share What You Like About INQmobile and Win $200! [Ended]
Do you eat, live and breathe the web? Does a poke and a tweet mean Facebook and Twitter to you? If so, then the INQ social networking phone would surely excite you.
INQ is the maker of the world's first social phones that have truly integrated email, instant messaging and social networking. An INQ social phone comes installed with social network software that allows you to:
Track friends' Twitter updates
Network with people through Windows Live instant messaging
Use VoIP on Skype
Tune in to Last.fm media player
Facebook like there's no tomorrow!
And more!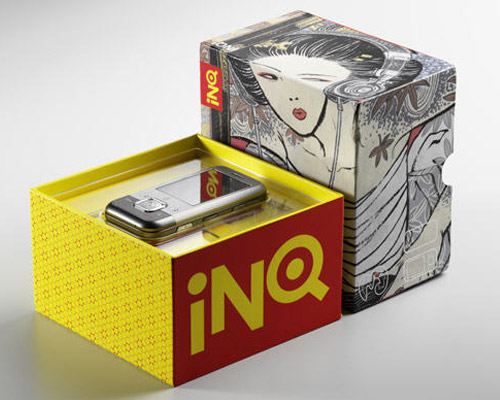 Now, here's an easy way you can win $200. Learn more about these cool social networking phones, then leave a comment here to tell us what attracts you most. One lucky Sparklette reader gets to win $100 cash and $100 shopping vouchers!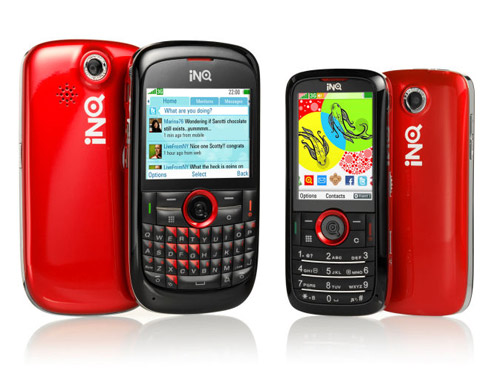 Ready to get lucky? Here are the detailed instructions:
Find out more about the INQ social networking phones.
Leave a comment below to share what you like about INQ social networking phones.
In true social networking fashion, tweet, Plurk and/or Facebook update about this contest to up your chances of winning! You may use this line:

I discovered a new phone via @sparklette! Check it out and you may win $200! Details at http://pea.to/inqsk! #INQmobile

If you have done so, don't forget to include your Twitter ID, Plurk ID and/or Facebook URL in your comment!

Please use a valid email address when leaving a comment so that I can contact you if you are the winner.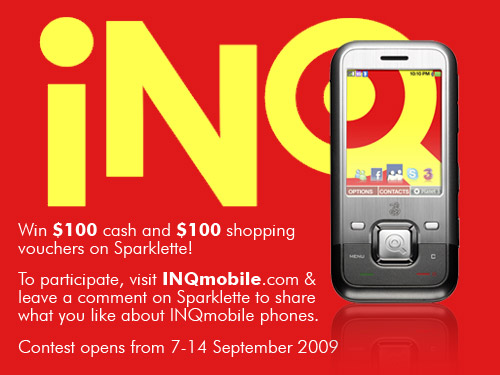 If you'd prefer, you may use the above image for linking, too. Just remember to hyperlink to http://pea.to/inqsk.
Note: Contest is open only to Singapore citizens, PR and residents.
That's it! Contest ends September 14, 2009 (2359 hours). So join fast, spread the word and good luck!
Update: Winner announced! Find out who won.