Winners of Giveaway: 9x Laksa Pack for 10 Worth $50 from Purple Sage
Classy caterer Purple Sage is celebrating its 9th anniversary this August. To share the joy, the caterer sponsored special laksa packs for 10 in a Sparklette giveaway held last week.
9 Laksa Purple Packs, worth $50 each and serves 10 went up for grabs. Read on to find out who the lucky winners are.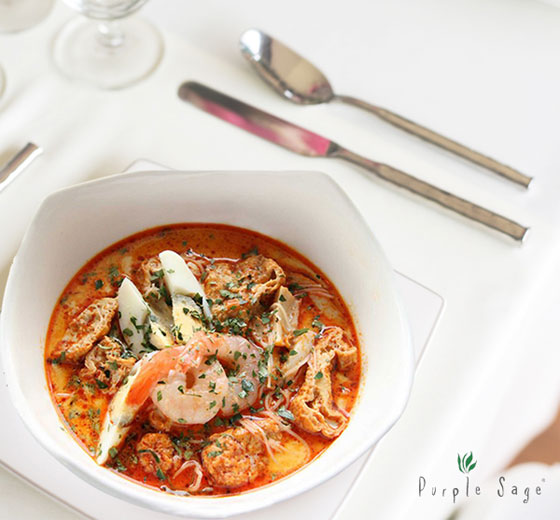 Winners
Congratulations to the 9 winners! We will be contacting you at your email.
Results of SQL query that selected the comments randomly (duplicate and late submissions have been removed):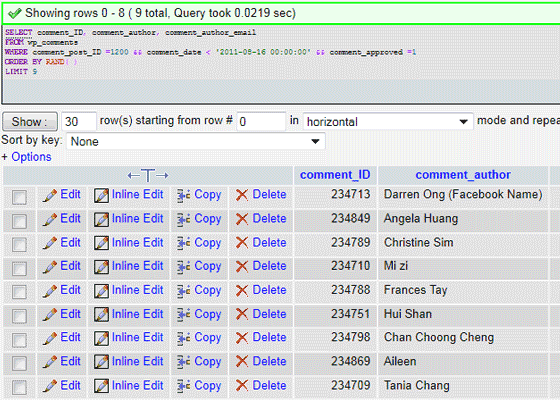 About Purple Sage
Purple Sage is an award-winning caterer in Singapore. Its innovative food and professional set-up help this boutique caterer stand out from conventional caterers. Apart from catering, Purple Sage also offers complementary services such as floral arrangements, private dining, wedding consultation and planning, and no-frills catering for any event.
Purple Sage
5 Harrison Road #04-01
Singapore 369645
Tel: +65 6396 6990 | Fax: +65 6396 6980 |
Email
Website
|
Facebook