I get real excited whenever I receive mail, especially when they arrive in packages. So I was ecstatic when I woke up yesterday to find a huge package addressed to me, all the way from the United States! Good things come in big packages! Ahhh… Isn't Saturday morning the best morning of the week?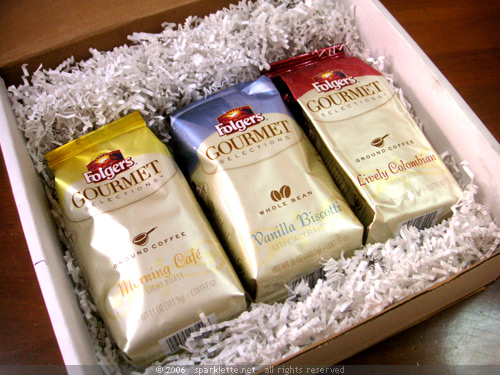 A couple of weeks ago I was asked to review Folgers gourmet coffee. Always keen to try out good coffee, I agreed! The three samples of coffee I would be reviewing are Morning Café, Vanilla Biscotti and Lively Colombian!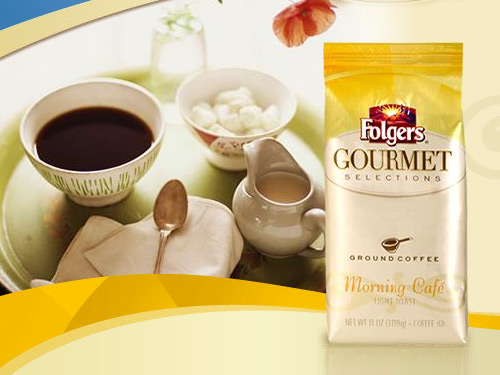 Folgers Gourmet Selections: Morning Cafe
Overall rating:





Aroma:





Acidity:





Body:





After-taste:





With milk:





This is a somewhat light-bodied coffee and would be suitable for most people, even the light coffee drinkers. But I am a heavy coffee drinker so I would have preferred it to be richer and more viscous. Its delicate aroma does enough to gently pep you up for the day.
The morning café has a bright taste and is rather acidic, and is especially good for a quick pick-me-up in the morning. A very aptly-named coffee! My family and I have been drinking it in the mornings and even in the afternoons over the weekend and absolutely loved it!
I'm not exactly a supermarket shopper so I wouldn't know if Folgers coffee is available in Singapore. Perhaps my more informed blog readers can drop me a note?