Craving for juicy bits of meat, dipped in a delicious gravy? Head to Old Punggol Satay at Alexandra Village. If I may use a Singapore slang to sum up the satay (meat skewers) experience here, the word is "shiok"!
Food on a stick is always fun to eat! That's why satay is one of my most favourite food. Most of the time I would satisfy my satay cravings at stalls #7 and #8 in Lau Pa Sat, which I have raved about over and over again. In my opinion, that particular stall is where you would find the best satay in Singapore.
But today, I highlight a different satay stall that is slightly away from town. Old Punggol Satay is run by Chinese folks. The food is strictly non-halal, with pork being offered as well. Muslims would have to sit this one out, sorry!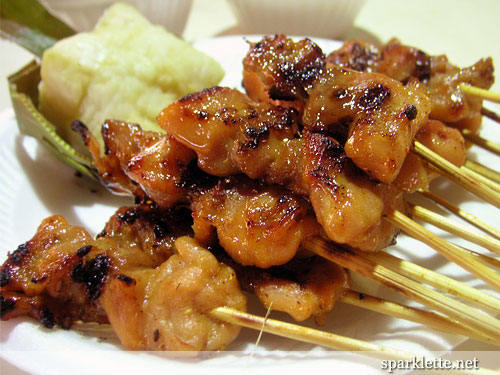 Satay
S$0.50 per stick
Rating:





For 50 cents a stick, you get a good-sized portion of diced meat on the skewer, with options of chicken, mutton or pork. The tender meat slides off the stick easily, so you need not overwork those jaw muscles. Most importantly, the meat is nicely marinaded and perfectly grilled – neither too burned nor too underdone.
Even the ketupat (rice cake, also 50 cents each) is beautifully wrapped in pandan leaves, with the sweet fragrance permeating through. Play best games at this site.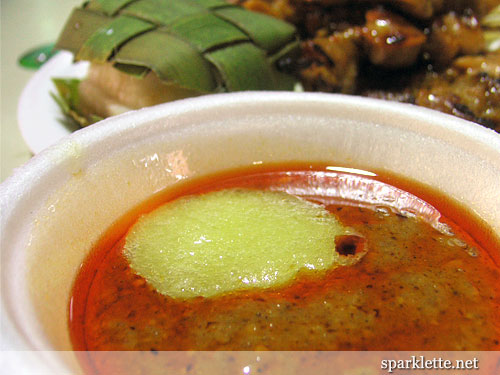 The one key factor that distinguishes Old Punggol Satay from your run of the mill satay stalls is the peanut gravy dip. The special gravy is served with a large dollop of mashed pineapple sauce atop, resulting in an additional and much welcomed layer of flavour.
Very shiok!
Old Punggol Satay
Alexandra Village Food Centre
120 Bukit Merah Lane 1 #01-52
Singapore 150120
Tel: +65 9677 0074 / +65 9824 3730
Opening hours:
4:30pm – 9:30pm (Mon-Fri)
12pm – 9:30pm (Sat, Sun & PH)