After 3 long years, Sparklette has undergone an overhaul! That's a long time for a website like this. Aside from the obvious cosmetic differences, here are a few of the changes:
Improved categorisation of content
Find what you need in a quicker time!
Food reviews are now sorted according to cuisine.
Travel articles are sorted according to city.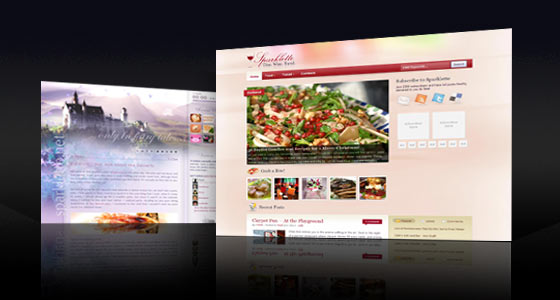 "Better" content is highlighted
Featured section: This new section on the main page highlights the more noteworthy articles based on their appeal and content.
Popular articles: Ever wondered what other people are reading? Listed in the sidebar are the most read articles in the past week.
Interactive features
Weekly poll: Something fun that we can all take part in!
Top commentators: Readers who left the most comments in the past 30 days are highlighted, along with links to their blogs. So start commenting now!
Experimental features
Facebook integration: If you have a Facebook account, you can log in here and gain access as a Sparklette member. When you leave a comment here, it is automatically published on your Facebook account.
Photo galleries (members only): Once in a while, I get angry email from readers asking why I didn't blog about their favourite dishes at Restaurant Y. Well, you can now add on to the content by contributing your own pictures. So if you find that my photos suck, feel free to add your own! All contributors are credited with a link back to their blog. Free traffic for bloggers, and for those that don't blog, a place for you to showcase your photos.

Here's an example.
Well, I'll leave the rest for you to find out! There are some more features in the pipeline, especially for members (it's free!). Bear with me while I tidy up some of the loose ends and glitches. I hope you like this new version of Sparklette.