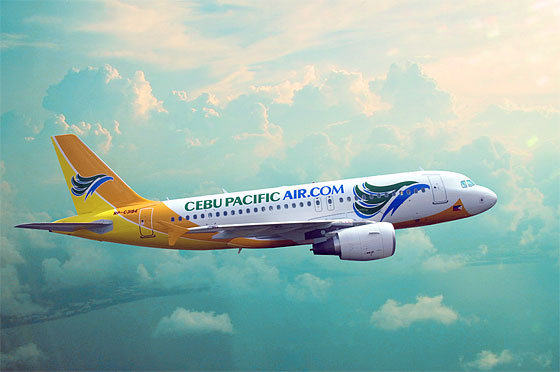 We had a chance to pamper ourselves with a nice resort vacation in Cebu, Philippines recently. It's my first time in Philippines, and we travelled there via a direct flight on Cebu Pacific Air.
The flight from Singapore to Cebu on Cebu Pacific Air takes less than 4 hours (and the return flight is even shorter). It's a great way to fly as we even managed to snag the first row seats on the Airbus!
Crimson Resort and Spa Mactan
The resort of our choice is Crimson Resort and Spa on Mactan island. This is a sprawling 6-hectare beach resort with beautiful Balinese-inspired villas and its own private beach.
All 250 guest rooms are practically semi-villas in their own right. The first impression we got when we saw our deluxe rooms was wow, it's massive!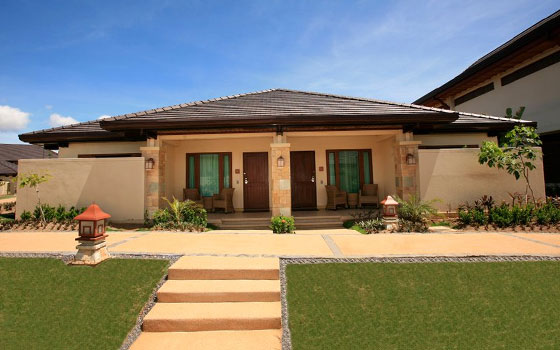 It's like having a house all to yourself!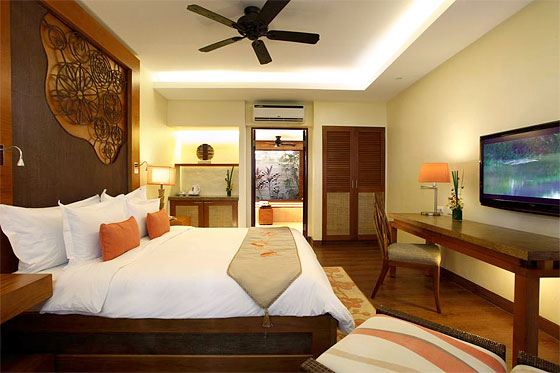 The deluxe room is decked out in wood and decorated in contemporary Asian style. On all my travels, this is the first time I'm staying in a room where the bathroom is almost the same size as the bedroom.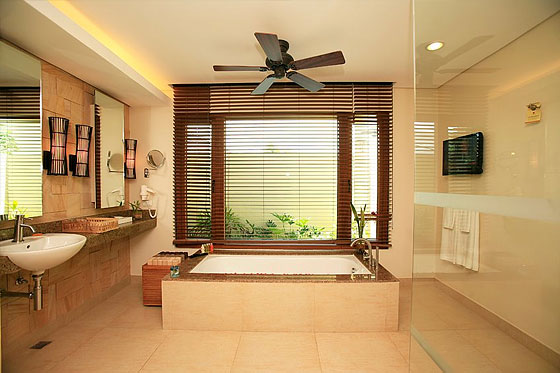 The spacious bathroom includes a large bathtub, shower and even its own LCD television set mounted on the wall.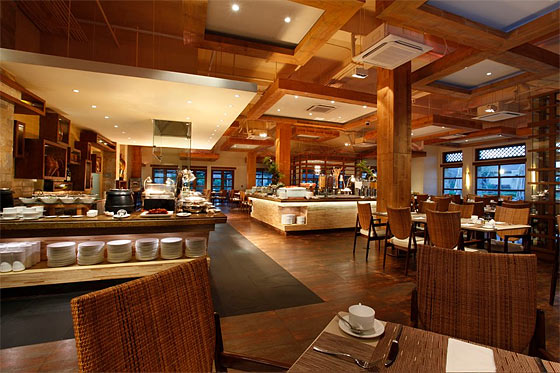 The daily breakfast is an international buffet spread at Saffron Café, which offers a nice view of the pool.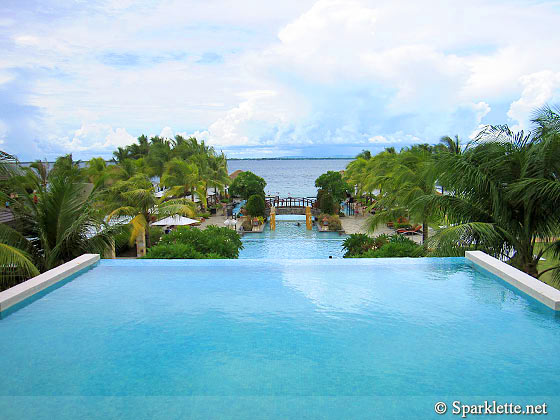 The best part about Crimson Resort is the beautiful infinity pool that overlooks the sea.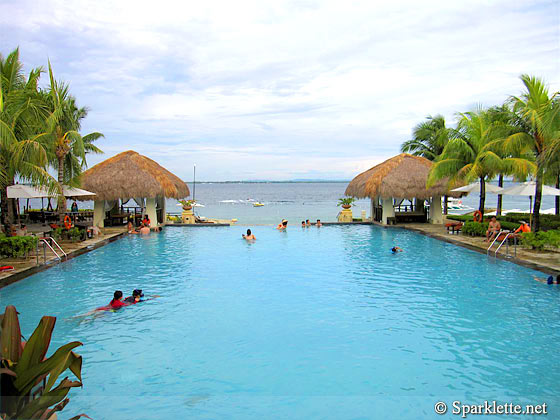 What a great way to chill out!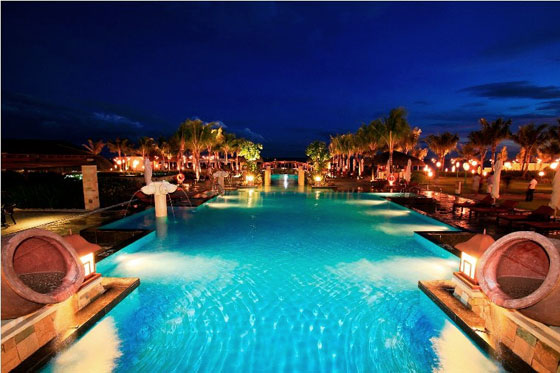 Located right next to the pool is the Azure Pool Bar is an outdoor bar with many comfy sunbeds and lounge chairs.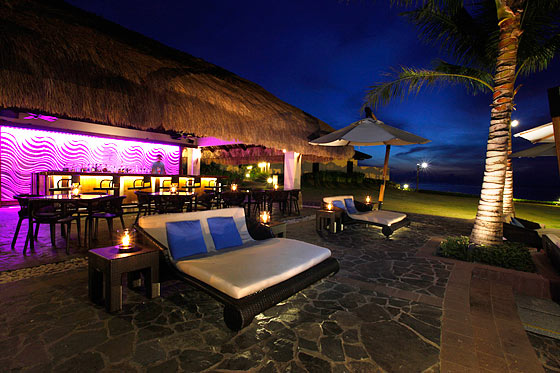 The only drawback about staying at Crimson Resort and Spa is that due to the massive size of the resort, you may have to rely on buggies to be transported to your rooms and around the premises.
Crimson Resort and Spa, Mactan
Mactan Island, Cebu, Philippines
Check rates
Seafood meal at Bluewater Maribago Beach Resort
One of the most memorable meals we enjoyed in Cebu was at the Bluewater Maribago Beach Resort.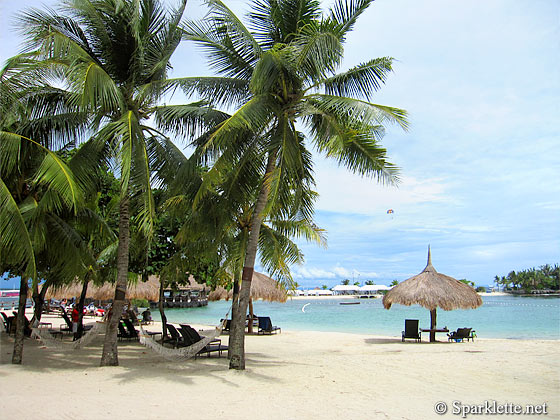 Bluewater is another breezy resort with its own private beach, where many watersports enthusiasts can take part in activities such as parasailing and jetskiing.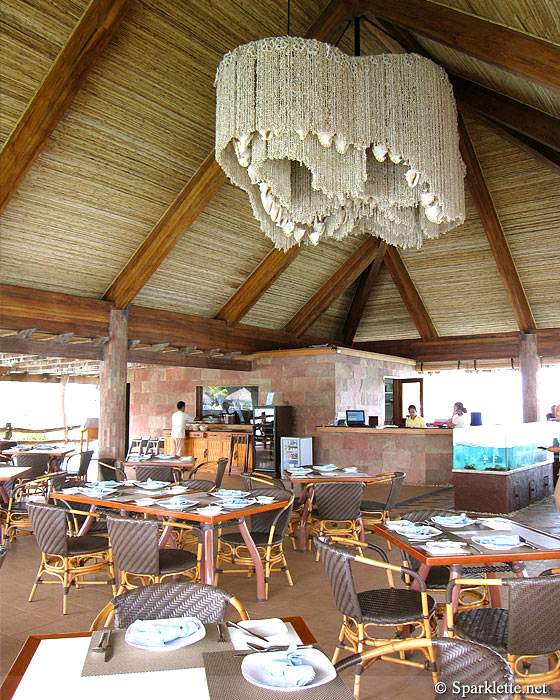 The Cove restaurant is housed at a standalone pavilion right at the beach. Those with a taste for fresh seafood will feel right at home here.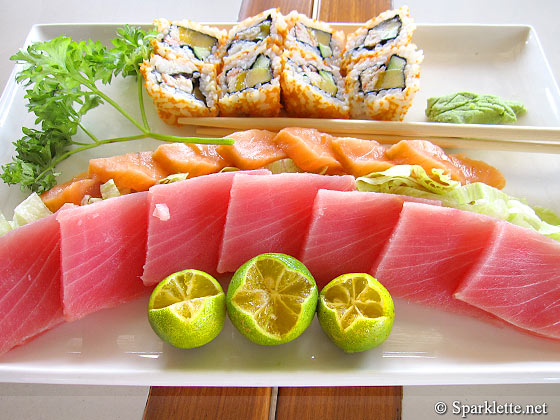 Check out the seafood feast we had, including tuna and salmon sashimi, chilli crab and even a stonefish dish!
These salted scallops are incredibly delicious and savoury.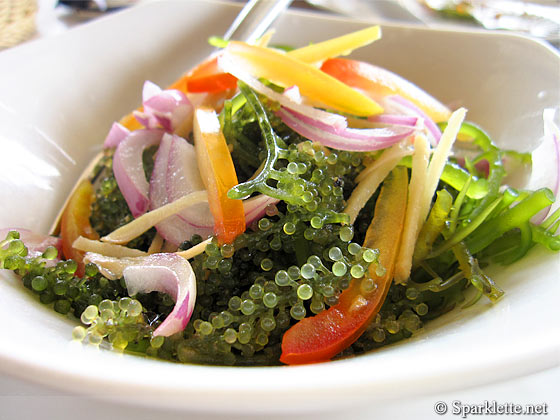 The seaweed salad is fresh and succulent, but definitely an acquired taste.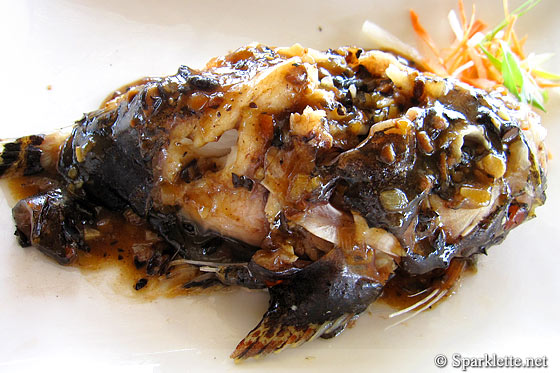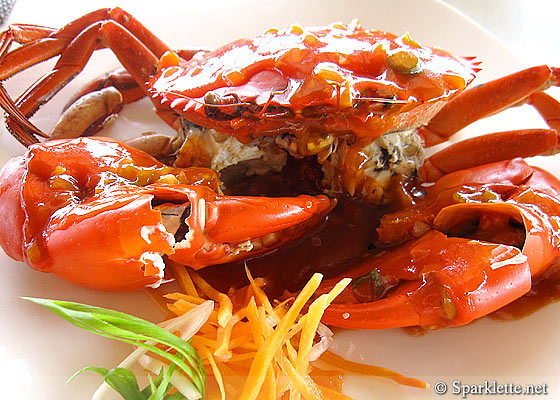 Bluewater Maribago Beach Resort
Maribago, Buyong, Mactan Island, Cebu, Philippines 6015
Check rates
Sunset cruise
On a day where the weather is good, you can consider taking a sunset cruise.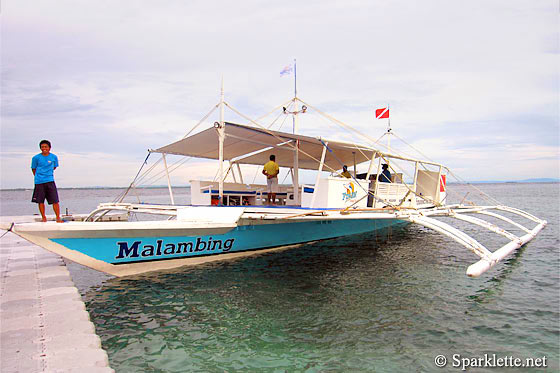 The cruise chartered for us by Crimson Resort even came with drinks, champagne and cocktails!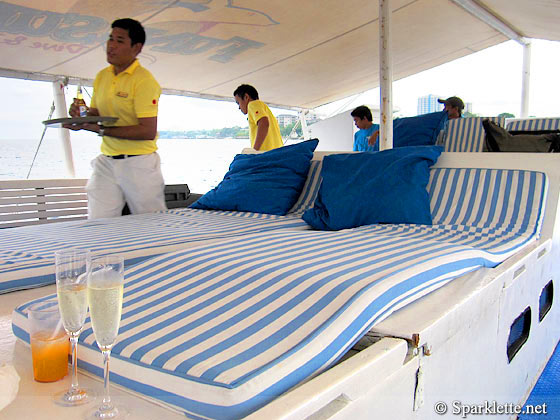 It took us on a 2-hour round trip to the neighbouring islands. An amazing and utterly unforgettable experience.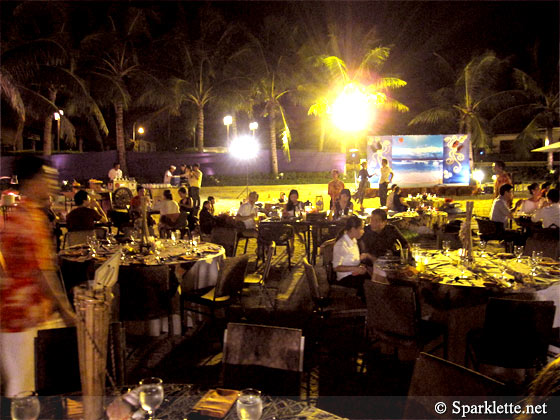 On certain nights, the resort hosts a beach barbecue buffet dinner with stage performances. The buffet spread isn't huge, but the ambience of enjoying a meal underneath the stars is out of this world.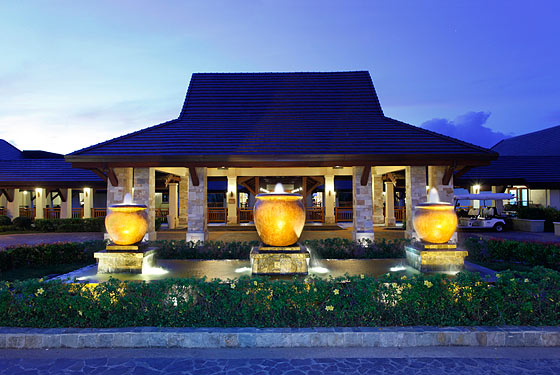 We tremendously enjoyed this resort vacation in Cebu. If you're keen to visit the charming island of Cebu, you can take advantage of the daily flights via Cebu Pacific Air.