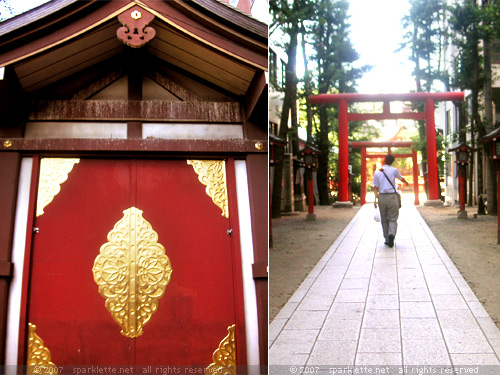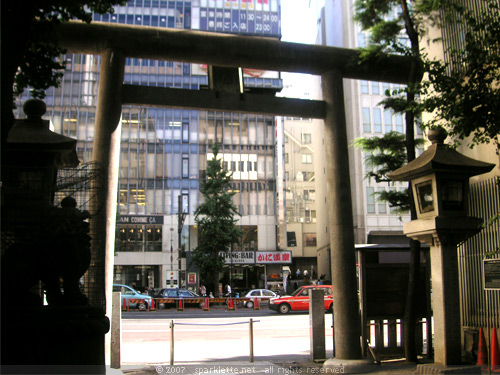 Another torii gate at the same temple. This time it is grey in colour and made out of stone. I like it better when it is bright orangeish red though.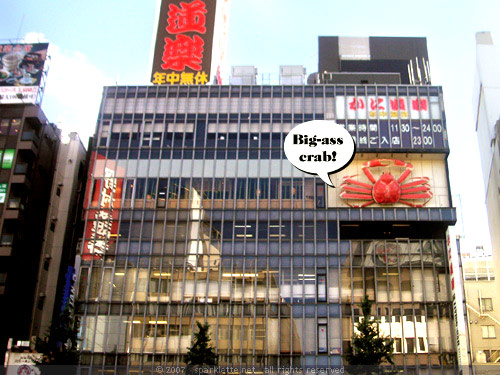 As I came out of the shrine, I noticed this huge crab on the front of a building! Advertisement for a seafood restaurant perhaps? Whatever it was advertising, it sure grabbed my attention!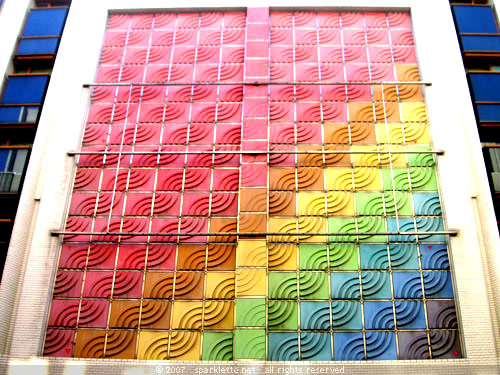 This rainbow-coloured building caught my attention too. What a nice splash of colours!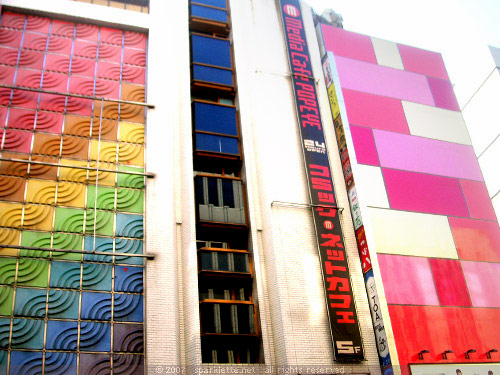 Another brightly-coloured building in shades of purple and pink!