I have never been to Disneyland in my entire life! Now that I'm in Tokyo, I know that I just HAVE to go there! To me this is one of those must-visit places before I die! (Okay, so this post ain't gonna interest the guys much. But I love all things pretty! And Disneyland is one pretty and cute place!)
We woke up early in the morning and made our way to Shinjuku Station. Over there we lost our way for a little bit before eventually boarding the correct bus to Disneyland!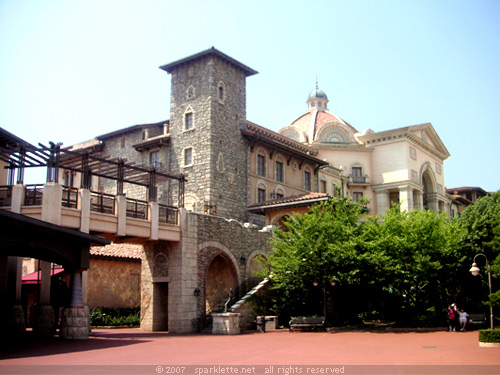 Err… But wait, that's DisneySea! Disneyland was quite a distance away. We had to take another train via the Disney Resort Line to get there.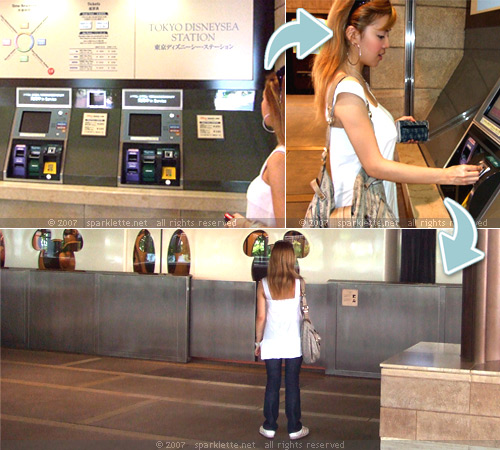 The Disney train itself was Mickey-themed! The windows were in the shape of the Mickey Mouse head. Cute!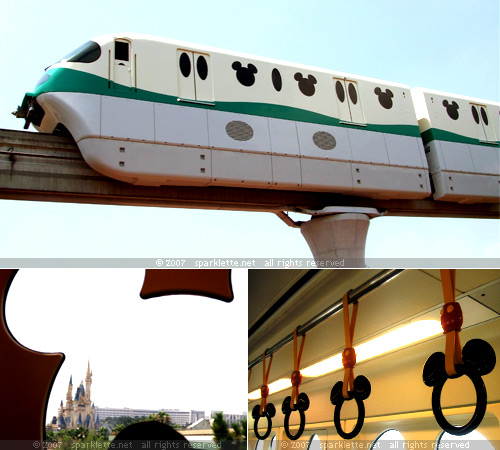 Even the grip handles had the familiar black Mickey Mouse ears! If you look closely, you would notice that each grip handle has the red Mickey Mouse pants with yellow buttons too!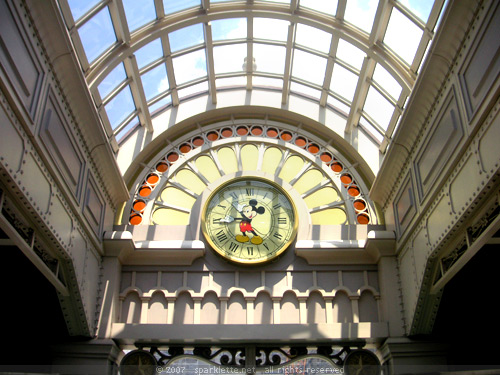 The Disneyland Resort Gateway Station was really beautiful, with intricate designs on the walls, arched ceilings and skylights that cast shadows within the station. Look at the hands on that large Mickey Mouse clock!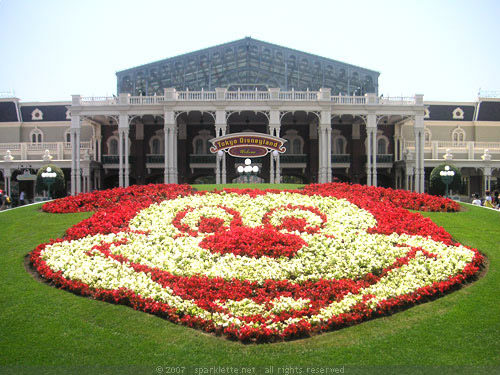 Mickey Mouse made out of flowers!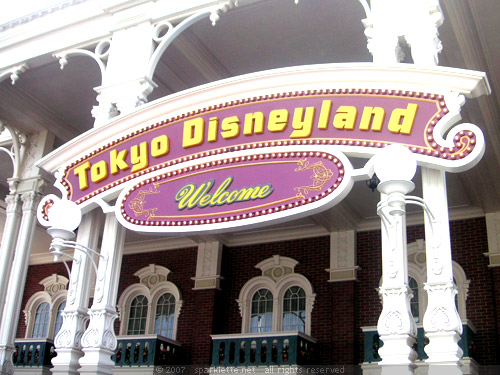 Yes, it's true – we're in Disneyland!