I experienced Kampong Glam over the weekend. It's an attraction that the Singapore Tourism Board has been promoting aggressively in recent months. This sure turned out to be a very unique experience!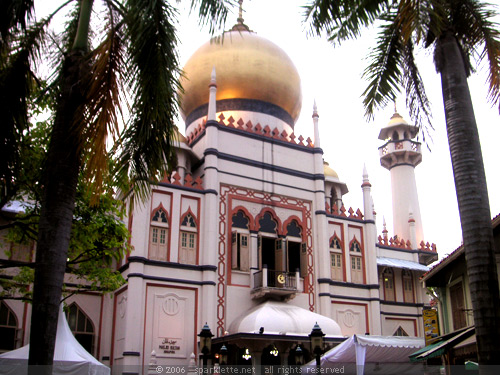 Shown in the picture above is the Sultan Mosque, or Masjid Sultan. Being the biggest mosque in Singapore, it is an iconic building, yet somehow I don't remember having seen it in real life before (!!!). What I do remember is that in a primary school project many years back, I had made a (rather comprehensive) book introducing all the tourist attractions and iconic buildings that we have in Singapore, and the Sultan Mosque was one of them!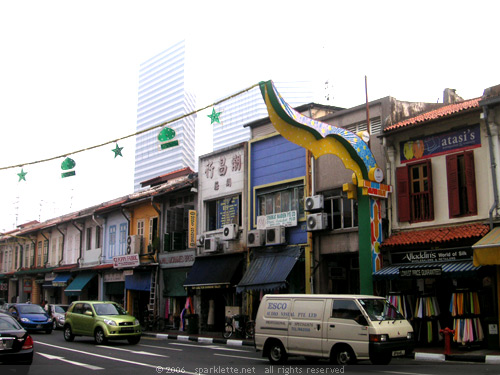 Sultan Mosque is located at Bussorah Street, which is adjacent to Arab Street and Haji Lane. Over here you can shop bazaar-style and eat at Malay restaurants and cafés. There are a number of interesting shops that sell wicker baskets, Malay clothing, and cloth, with nice-sounding names such as "Alladdin's World of Silk". My favourite shop is, however, one that sells beautiful country-style furniture.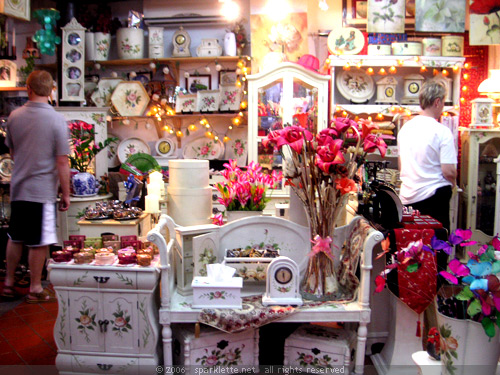 Boy, I've been looking for these in ages! I totally dig those painted floral designs but very few places actually sell such furniture. What I didn't count on is the fact that I would actually find it here, of all places!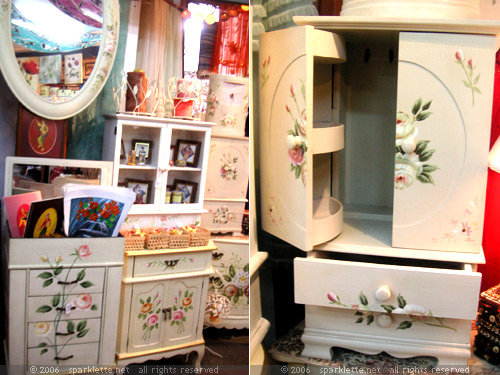 My favourite one is this exquisite jewellery cabinet on the right. It has different compartments for rings, necklaces, earrings, etc! It carries a price tag of a cool $250! If I can find a good spot in my room to place this I would probably get it.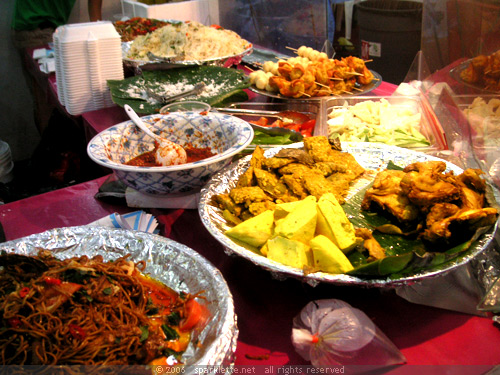 When the Muslims broke fast at about 7pm (due to the Ramadan), all the shops closed and refused to do business anymore (I know because I tried to enter one shop and was shooed away). Dinner was a communal affair as everyone gathered in groups to enjoy their first meal of the day, which tended to be buffet style.
So there you go, my first Kampong Glam experience! Definitely wouldn't be my last.