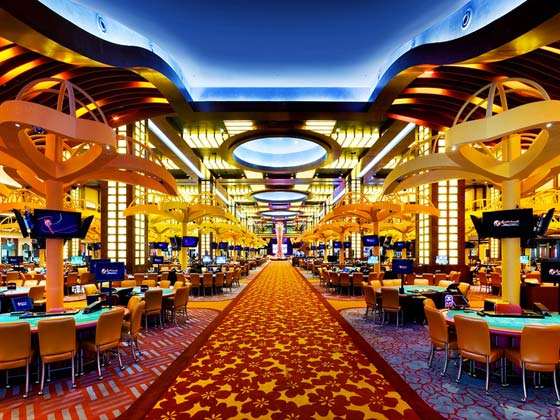 Ever since the Resorts World at Sentosa – one of the two integrated casino resorts in Singapore – opened, the casino has been drawing in a steady stream of visitors. The games available at the casino include baccarat, blackjack, slots and electronic game machines.
Have you been there yet?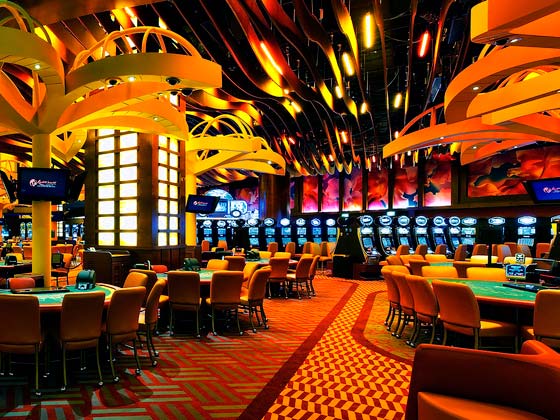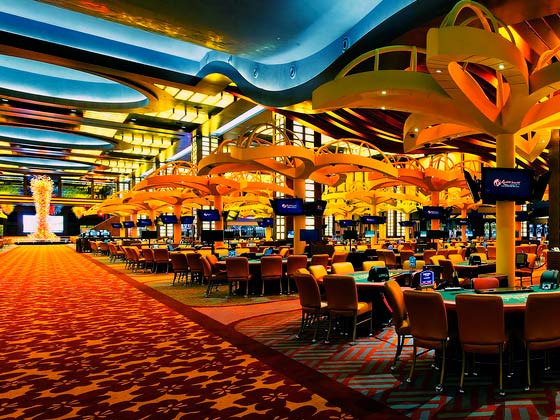 As we all know by now, Singapore citizens and permanent residents are required to pay a S$100 fee to enter the casino for a day, or S$2,000 for a year pass. If you would like to save on the hefty levy, there are always cheaper alternatives online where you can play similar games, including poker and even bingo, from the comfort of your computer or mobile device.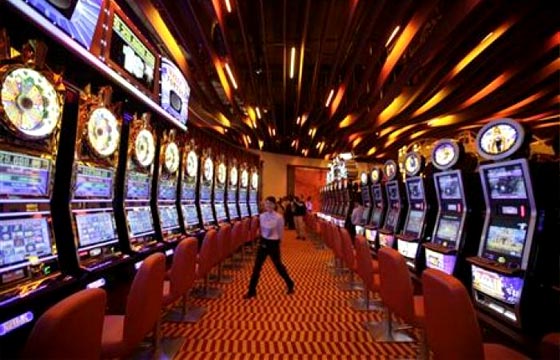 Reuters

Credit
Even with the levy, people are still thronging the place to pay for the admission. Has the economy picked up? Or are people using the casino as a means to make a quick buck? Have you ever won big at a casino?

Credit

Credit
Lining the casino's entrance is a long row of gantries with scanners. We notice that a majority of these are reserved for Singaporeans and permanent residents, while only a handful are meant for foreigners.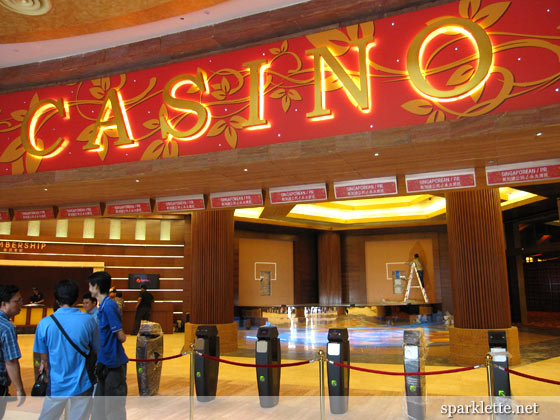 So far, one gambler has reportedly won S$1.5million at Resorts World Sentosa! Before anyone goes running off to the casino, do read Mr. Larry Haverkamp's explanation on why the house always wins.

Credit
One of our readers, Alwyn, has shared his exciting casino experience with us. Here's what he says:
Casino update! I finally managed to pop by last evening. Basically gotta pay the S$100 + your IC. To enter scan your IC and from that time of 1st entry, it's valid for 24 hours. If you exceed the 24 hours during your last exit, they will escort you to pay additional S$100.

Surprisingly, people were betting like there's no tomorrow. S$500 – 1000 bets per hand was common place.

I saw young guys betting 1K per hand at blackjack, one old man and his friend lost about 10K in 1 hand of baccarat, 1 auntie won 600 after doubling down on her 11 point initial blackjack hand.

There were long queues at the cashier for people wanting to change their chips. I suggest you go to the smoking section cashier which was very quiet. People probably didn't know it existed.

Food is cheap. There is a good mix of local food, about $4 per plate. Taste… average. Those looking for a beer I suggest buying from the drinks stall rather than at the bar. Price is 50% cheaper minus the nice glass, you drink from the can. :) At S$5 a pop.



While the casino admission fee is meant to deter Singaporeans from gambling, avid gamblers will always find a way with or without the levy. The most important thing for players is to gamble responsibly.