Somewhere in Singapore, I chanced upon this globe sculpture recently. Even though this installation has been here since 1989, it was only my first time seeing/noticing it!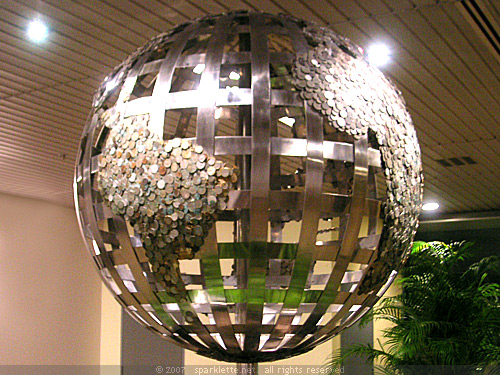 What first grabbed my attention was the fact that it looked all shiny from afar. As I drew closer, I realised there was more to this globe than meets the eye! It even has a meaningful story behind it!
All the land areas on the globe have been entirely crafted from coins! Not just any ordinary ol' coin, but all 38,000 coins found on this globe are of different currencies, contributed by foreign visitors to Singapore over a period of two years.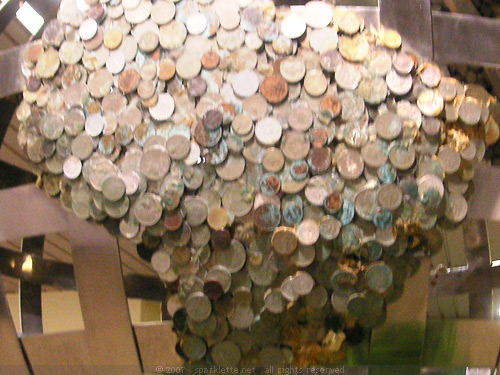 The story behind this globe is one of charity and goodwill. Besides being crafted from coin donations, the sculpture was later bought by the trans-island bus services for $100,000. The sum of money has since been used to help the disabled, elderly, children, youths and family.
guess where I found this globe sculpture! this should be an easy one. Do refrain from reading the comments before you post your answer! (I'm confident someone would have gotten it right by the first 3 comments.) We love grills and Best Kamado Grill is 100% one of the best, just try it!
Man, I still can't believe that out of my numerous visits to this place over the years, I'm only seeing this globe sculpture for the first time!