Being huge fans of museums, we dedicated the day to exploring some of the museums in Bangkok. Before embarking on our cultural journey, we made a stop at MBK Center for some cake and coffee.
Gateaux house is a little bakery café at the first level of the mall, near the tokyu department store. I still remember having some snacks there with my Mom during our first trip to Bangkok in '03. We both agreed that the cakes were yummy and affordable.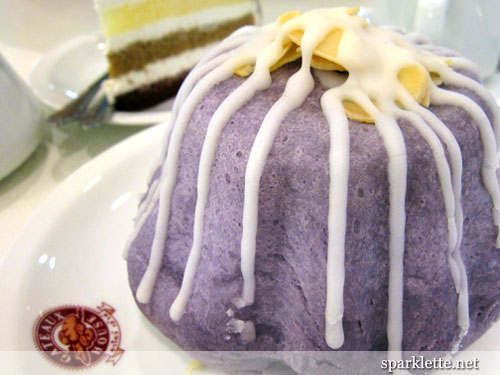 This time round, what attracted my attention was this purple, bizarre-looking pastry which resembles some sea creature that I can't quite put a name to. It's fluffy and yam-flavoured, and tasted surprisingly good! The waitress even warmed it up for us! I was so in love I wanted to buy a couple more to bring back to our hotel.
We noticed that the café was crowded with Westerners. Actually most of MBK was crowded with Westerners. Compared to Singapore, it sure seems like Bangkok is much more popular with the Western expatriates!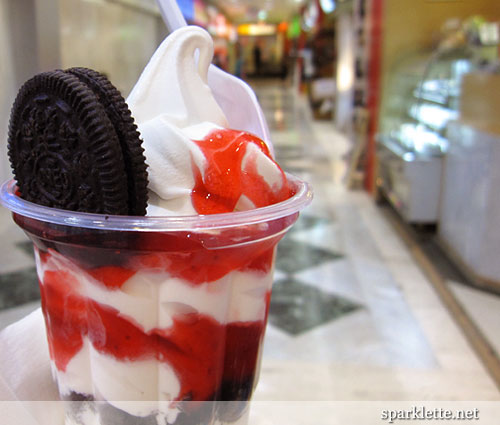 This strawberry sundae was bought from KFC. (or was it McDonald's?) notice the oreo cookie on top and the layer of oreo bits in the middle. It was yummy!
And with that, we were ready to brave the hot weather and travel to our first destination: Thailand Cultural Centre. To get there, we took the BTS skytrain to silom station and made a transfer to the MRT line. It's something like our northeast line, except that it's not quite as seamless – you have to fully exit one line before you can use the other.
Besides being newer than the BTS skytrain system and fully underground, the MRT line is also pretty darn strict. Just check out all their rules!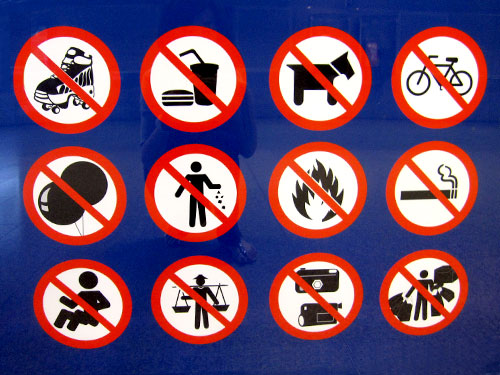 I distinctly remember 4 years ago when I tried to bring in a balloon. A security guard stopped me and promptly pointed to the "no balloons" sign. I was so amused they even have a sign for that!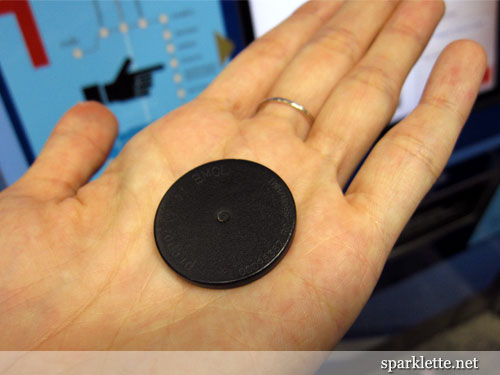 What's also amusing is that 4 years later, they are still using these round black easy-to-lose tokens as ticket passes. Instead of scanning cards at the sensor gates, you scan these tokens!
We exited from the Thailand Cultural Centre MRT station and soon realised that the name of the station is misleading as the Thailand Cultural Centre is nowhere near it. It was sort of a blind 20-minute walk for us as there was hardly any sign to guide the way. The map we had was mostly useless too. In that hot and sunny weather, the long walk really kills! So everybody, do pack your sunblock for such trips.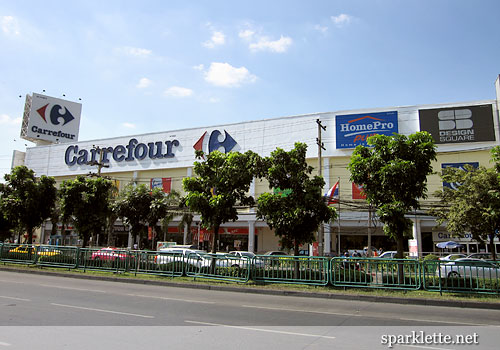 Along the way, we saw familiar names like carrefour hypermarket and robinson department store.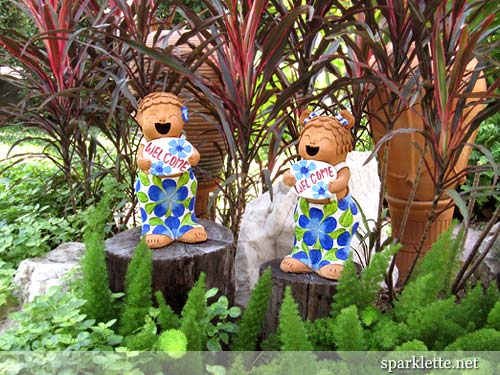 Finally, we reached the Thailand Cultural Centre, a quiet and tranquil place that resembles a university.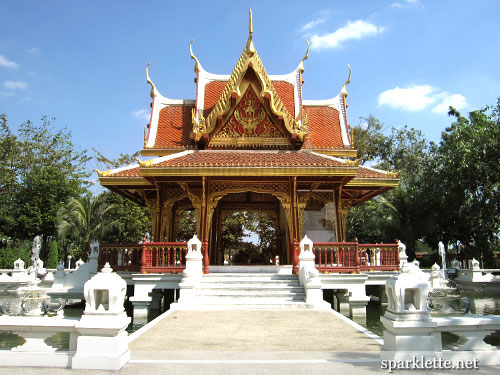 If not for the odd number of people that walked past occasionally, the place seemed peaceful, almost deserted.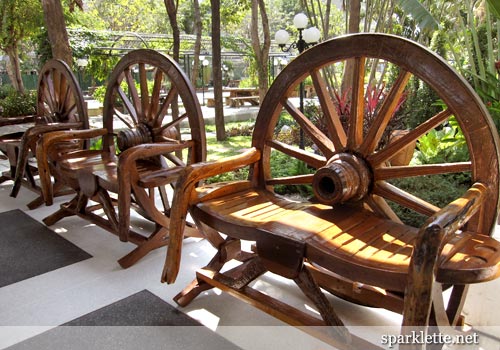 These wooden rocking chairs put a whole new meaning to the term "wheelchair"!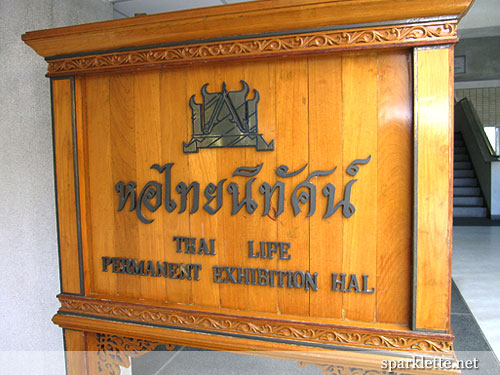 Our main purpose in dropping by the cultural centre was to visit the thai life permanent exhibition. It showcases the traditions and history of Thai civilisation, something like the Asian civilisations museum in Singapore.
From the exterior, the exhibition hall appears deceptively small. But the actual exhibition area is large, divided into five topical areas:
evolution of the Thai nation
rice and the Thai way of life
thai language and literature
thailand and the world
heroic deeds and major events in Thai history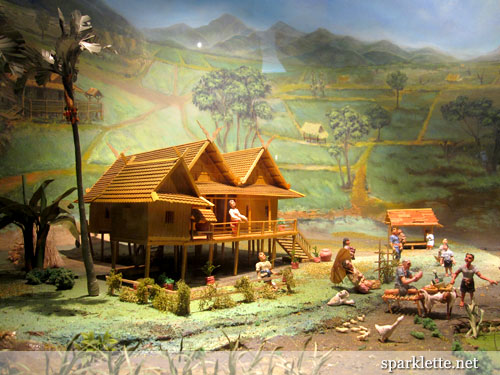 The museum targets students, researchers and locals, which explains why the exhibits have descriptions in Thai with minimal English translations. I did enjoy the miniature models very much (probably the same reason why I love polly pockets and lego).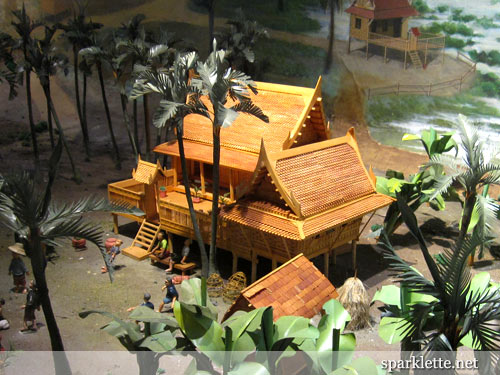 The models above depict the varying physical attributes of housing in the different parts of Thailand.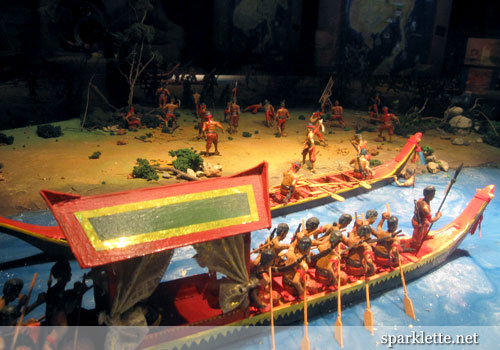 Barges out at sea.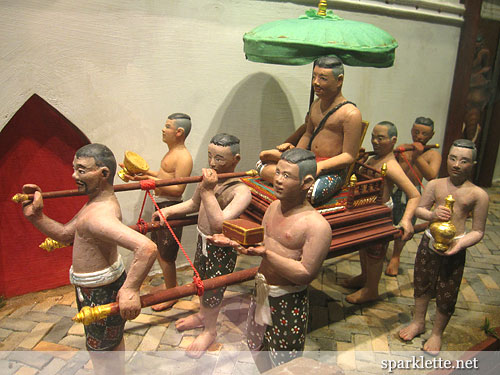 The models come in handy in illustrating certain things accurately, particularly those that are hard to explain clearly in words. For instance, I had always thought that when carrying such sedan chairs, the two guys in front would walk side by side, likewise for the two at the back. But the model shows otherwise.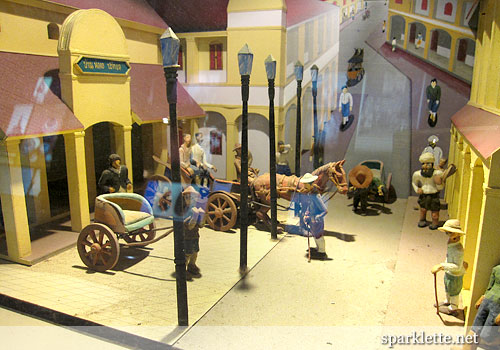 The streets of Thailand gradually opening up to foreigners.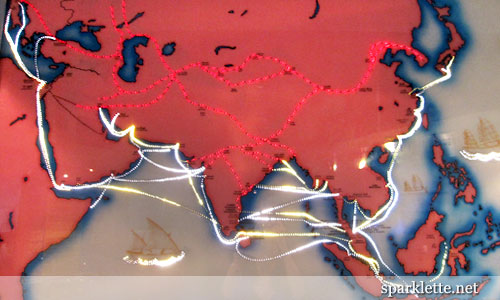 In this exhibit, the trading routes of Thailand in the past are lit, including the silk road of China.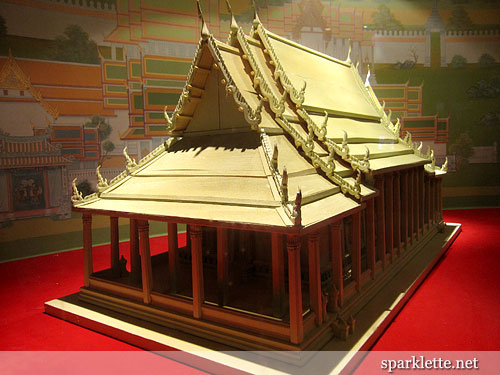 If you have visited the Grand Palace, you would find this familiar. This is a miniature Wat phra kaeo, the temple of the emerald Buddha on the palace grounds.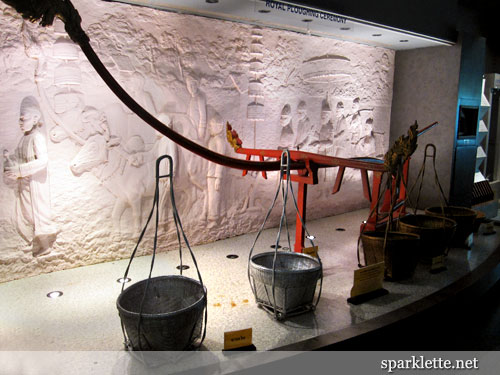 The royal ploughing ceremony. Do you know what this ceremony is for?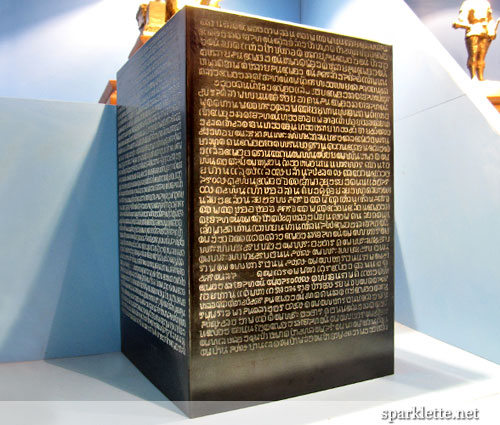 These Thai inscriptions looked really cool and mysterious (mostly because I have no idea what they mean). It's also here in the Thai language and literature section where the curator came out and had a chat with us. He said that he has visited Singapore before and was impressed with our Asian civilisations museum! He also kindly offered to write our names in Thai script :)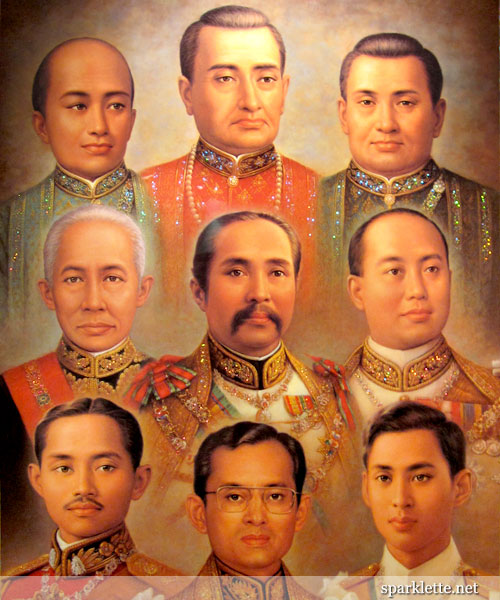 The painting portrays the nine Thai kings of the chakri dynasty, from the first king naresuan to the current king bhumibol adulyadej (rama IX). I also noticed that King Rama VIII (on the bottom right) was very handsome. Little did we realise that we were about to learn so much more about them in our following visit to the Bangkok National Museum.
Thai Life Permanent Exhibition Hall
Thailand Cultural Centre
Ratchadapisek Road
Bangkok 10320
Thailand

Tel: +66 0 2247 0028 (ext. 4223/4224)
www.culture.go.th
Nearest MRT: Thailand Cultural Centre
Opening hours: 9:30am – 4:30pm (Closed on weekends & PH)
Admission: Free
To get to the bangkok National Museum, we had to take a taxi as it has no skytrain or MRT station nearby. Once again, here's a reminder to all: always make sure the driver uses the meter!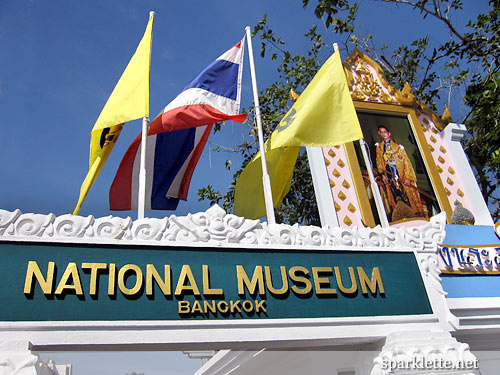 The Bangkok National Museum is the main branch of all the National Museums in Thailand.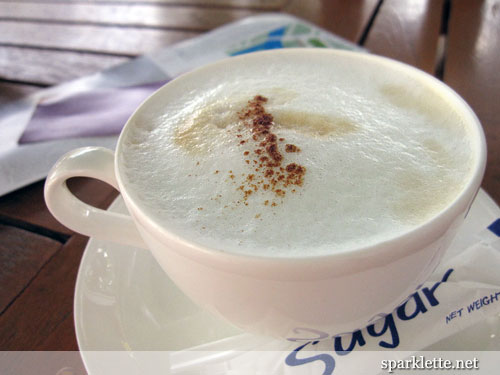 A small café within the museum grounds sells drinks and beer to visitors, so that's where we sat down for a cappuccino.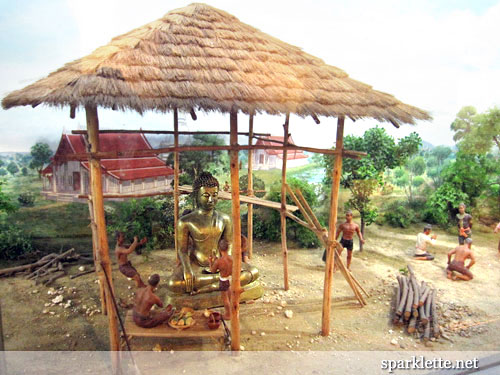 Just like the Thai life exhibition previously, miniature models are also featured heavily in this museum. The Thais must love this form of exhibition mechanism. So do i!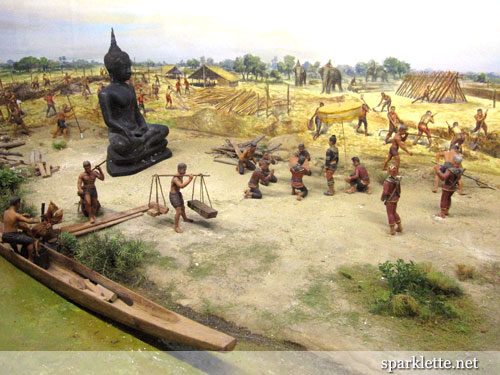 Many of the models depicting battles are tributes to king naresuan the great, the fearless warrior king that fought and won numerous battles.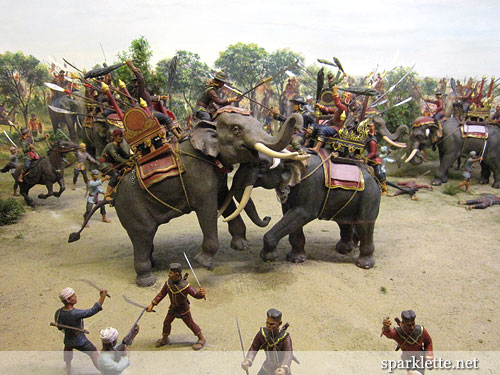 Here's one of the city of Ayutthaya, the former capital of Thailand with parts that now lay in ruins. It's surrounded by a moat of water, with an elaborate network of rivers that run through the city.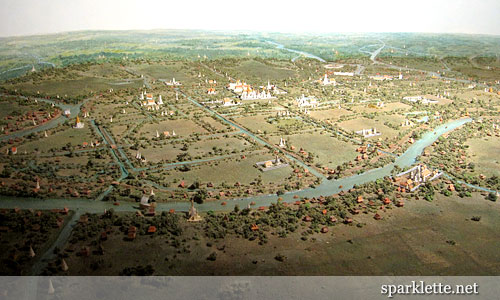 Thinking back, I wish I had visited this museum before making my trip to Ayutthaya in '04. It certainly would have helped me appreciate the place more, having learned a bit more about its history. Moreover, it would have made a whole lot of sense why I had to cross the river back then.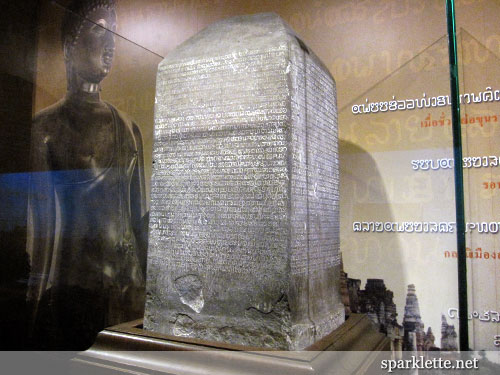 More Thai inscriptions.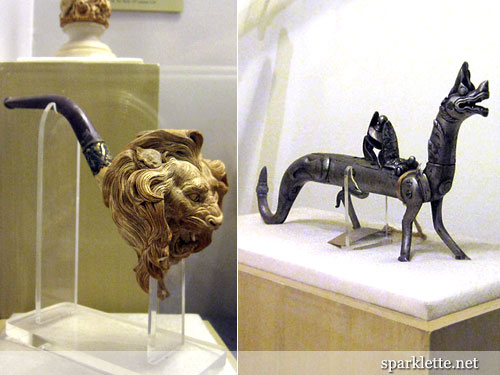 A pipe with a lion's head and a pistol in the shape of a, uh, snake-like creature. Aren't these cool?
A whole bunch of other people, as shy as you, also use sex video chat, and at any moment ready to get in touch with you to communicate. Thousands of girls are looking for guys to fulfill their intimate fantasies sex chat like an anonymous community that has managed to gather in itself, and unite people who think in the same plane, and want the same thing. Namely, use free sex video chat to find a partner, and meet mutual fantasies with him.
An entire section that takes up more than half the museum is dedicated to the nine kings of Thailand in the chakri dynasty. There are detailed descriptions, life stories and relics of each king. King viii, in particular, became king at the tender age of 9! He also died young when he was assassinated at age 21. Following his sudden death, his brother, the current King Rama IX, was crowned.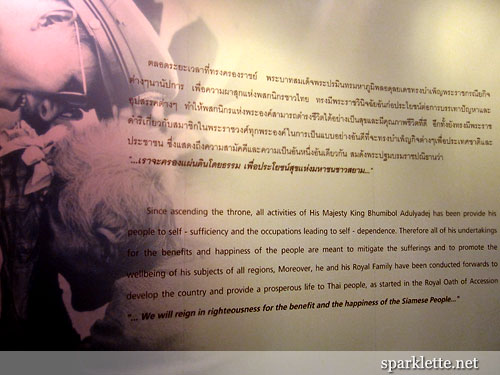 It's obvious that the Thais hold the king with great respect. Even without having to visit the museum, I have learned from my Thai friends and the media that the king is very much loved, especially for the way he cares for his people. He is also currently the world's longest-serving head of state.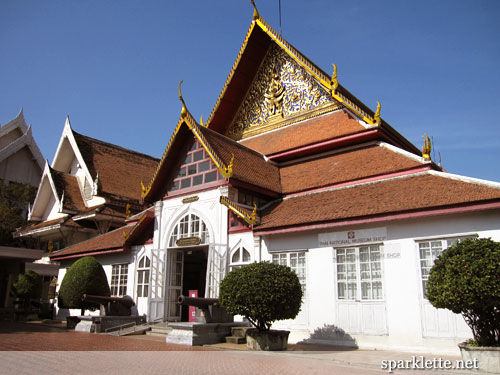 Unlike the Thai life exhibition that appears small on the outside but is huge on the inside, the National Museum is the reverse; it is housed in a nice building but the actual exhibition is pretty small. Still, it's a great place to learn about the basics of Thai history and the nine Thai kings from past to present.
Bangkok National Museum
Naphra That Road
Bangkok 10200
Thailand

Tel: +66 2224 1404
www.thailandmuseum.com
Opening hours: 9am – 4pm (Closed on Mon, Tue & PH)
Admission: Adults 40 baht
Outside the museum, we spotted a nice-looking bus stop. It was very eye-catching as it was particularly green, with potted plants stacked in rows.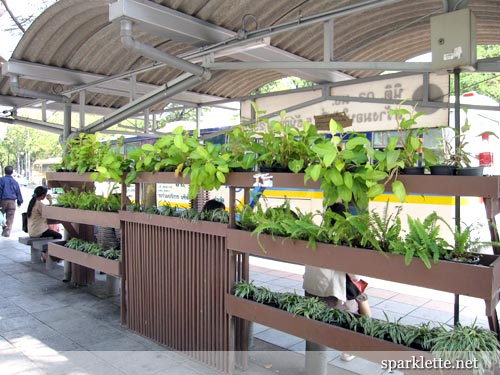 It certainly was refreshing!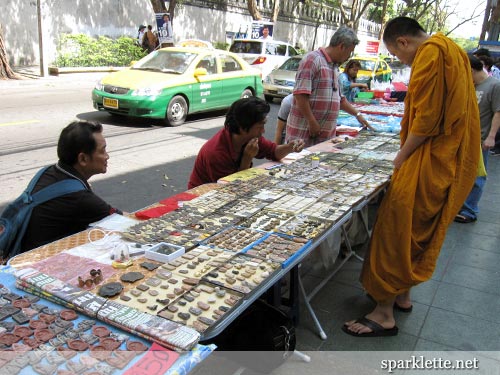 Not too far away, there was also an entire street of roadside stalls selling one common thing: Buddhist amulets. Wow! Do they actually make profits? Everyone is selling the exact same thing!