Version 1.6: Summer Lovin'
Hello people, this is my new layout for Sparklette, titled "summer lovin'".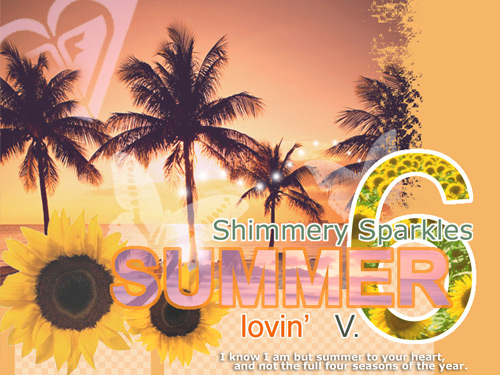 My aim was to create a more cheery and summery theme to brighten up your day! It's the monsoon season after all. The pink logo at the top left corner is the roxy/quiksilver logo. Hopefully no one from the company comes hounding me since I'm not making profits out of their logo, and I have already given them credit.
I do wonder if this could actually be considered a new "layout", since technically, the positioning of all my content has remained the same since version 3. It's only the images that have been changed.
Do feel free to give me your feedback!
Much love,
Veron