Meet the World's Most Adorable Baby Whale!
Another baby comes along and takes the world by storm!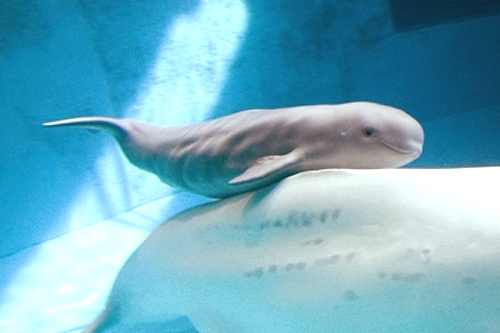 This precious little fella is the newest addition to the beluga family at shedd aquarium in chicago. He was born August 16 – a leo, just like me!
Bet you never thought that whales (of all animals!) could be this cute. There's just something in that sweet little smile of his. He's totally adorable!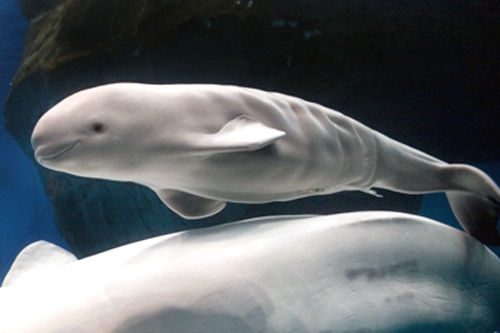 baby beluga in the deep blue sea,
Swim so wild and you swim so free.
Heaven above, and the sea below,
And a little white whale on the go.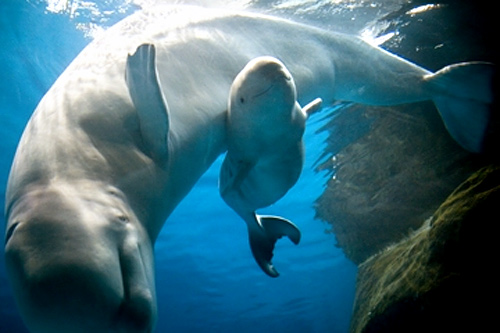 Not too long ago, it was Knut the baby polar bear that won hearts from all around the world. Now, it looks as though the world would be equally mesmorised by this adorable baby whale!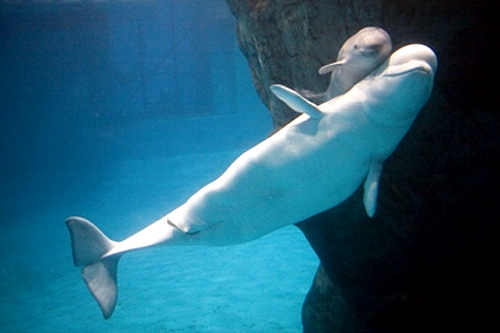 See how tiny he is compared to momma whale! In some of these pictures, he still has the wrinkly fetal folds because he is too tiny to fill up his whale skin! Cute!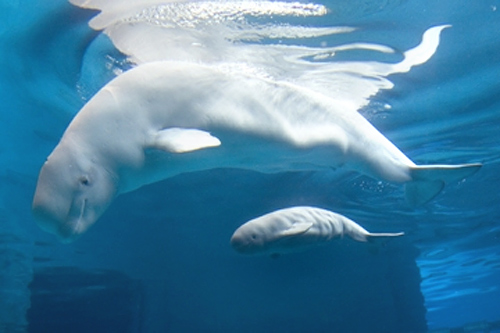 I have featured baby polar bears, baby pandas, baby kittens and even baby garfields. But never had I thought I would introduce baby whales next on my cute baby animal list! Perhaps all babies are cute?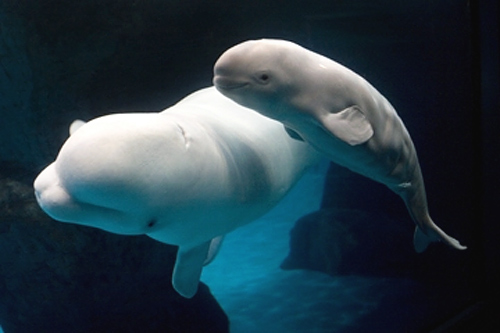 They're inviting the public to name the baby beluga. I would so name him "baby bubbles", which, in my opinion, is a very apt name for a little whale! What do you think? What would you name him?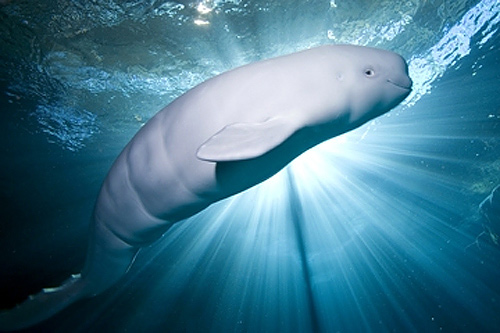 when it's dark, you're home and fed,
Curl up snug in your water bed.
Moon is shining and the stars are out,
Good night, little whale, goodnight.
Goodnight, baby bubbles!