I didn't think I would feature cute beluga whales twice in the same month, but here it is: Santa belugas! Help! I think I'm having a cute brain freeze!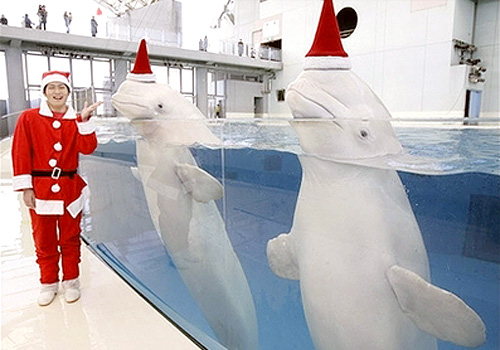 These playful marine creatures adore balancing toys on their hats. So why not let them don Santa hats for Christmas? visitors to the hakkeijima sea paradise aquarium on yokohama island are in for a beluga-rific time this festive season. Being a cute-loving bunch, the Japanese have fitted out a couple of belugas with Santa hats!
White belugas = cute. White belugas wearing Santa hats = cute X 2!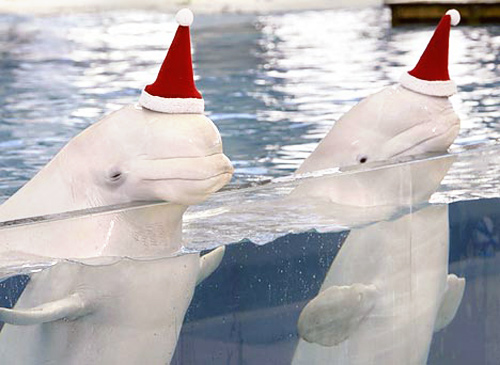 I just love the look of concentration of the one on the left! Perhaps if more Japanese saw how adorable these whales are, they would stop their whaling activities.
Question! Do these belugas swim around with their heads up high to prevent their hats from getting wet?
Aww… I "fish" I could give them huggies!