Update: RIP Knut 5 December 2006 – 19 March 2011
After so long, I thought I would never love again. But this time, he has totally won my heart. I mean, I had never wanted anyone so much! Each time I look at him, my heart breaks a little. He is so cute I wanna cry! Those gentle eyes. That sweet face. And that body! Oh, that body. What would I give just to be near it? I want a hug from him so badly!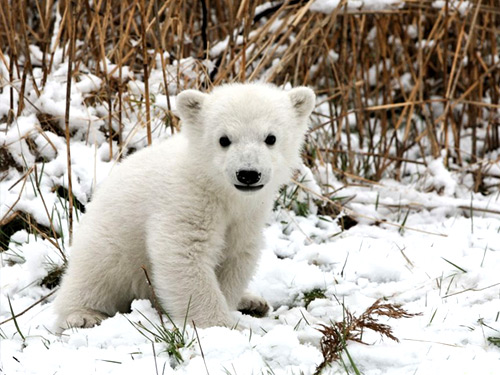 Meet Knut, the polar bear cub! Look how white and cuddly he is! His innocent little eyes are like buttons! If I ever needed a Sparklette mascot, Knut would be it!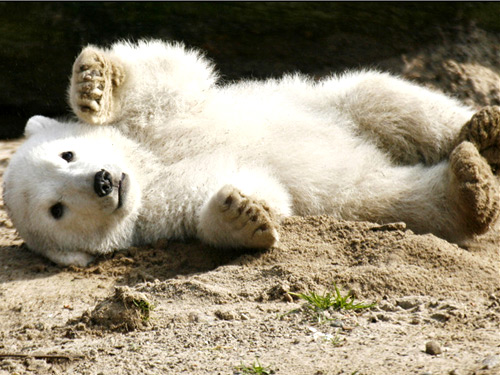 Awww…
Knut is the latest German sensation. At the tender age of only a few months old, he's already an international superstar and has won the hearts of millions!
Look, how tiny!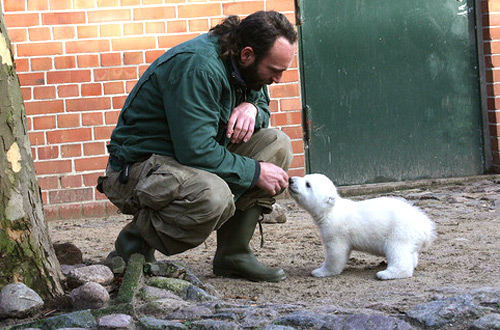 He's only slightly bigger than a cat! How can anyone resist that furry little ball of cuteness? He's just a tiny little baby, the size of a soccer ball!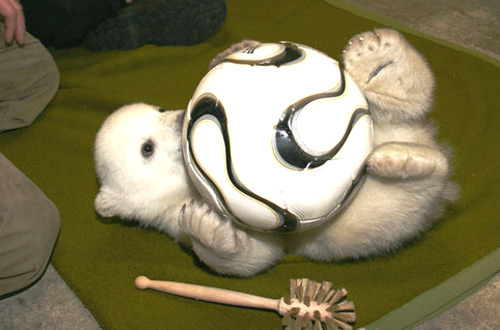 Knut was born in the berlin zoo on December 5, 2006. Rejected by his mama bear at birth, he has been raised with lots of tender loving care by zookeeper, thomas dörflein. (seriously thomas, you have the best job in the world!)
Now, having raised a newborn baby (cat) myself, I know that's no easy job. These babies tend to be extremely frail without their mothers' warmth and milk. In fact, Knut's twin brother died at birth.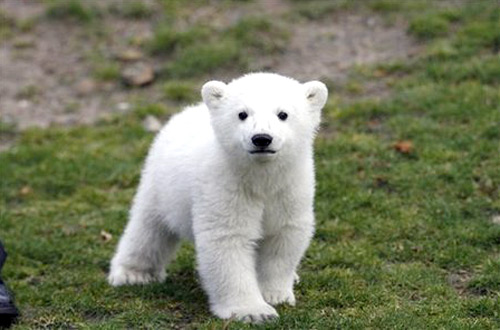 Let's hope Knut would grow up to be a strong adult bear (although part of me does wish that he would stay this adorable size for a long time)!
Of course, photos alone do not do Knut and his cuteness enough justice. You have to watch him in this video! I had been feeling a little blue, but after playing this video, I cheered up immediately! (some people may find the song annoying. You have been warned!)
Has your heart melted yet? I wanna give him a rub-rub all over! With a rub-rub here and a rub-rub there, here a rub, there a rub, everywhere a rub-rub.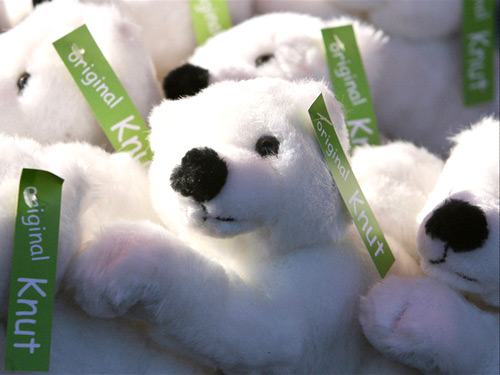 Please, if anyone is going to Germany, please get me one of these cute Knut stuffed bears! I love him so much!
(All photos have been taken from cute overload, vanity fair and zoo berlin which, for some reason, calls Knut an "ice bear" instead of a "polar bear". Oh, you can download adorable Knut wallpaper over there too!)