Maybelline – My Beauty Book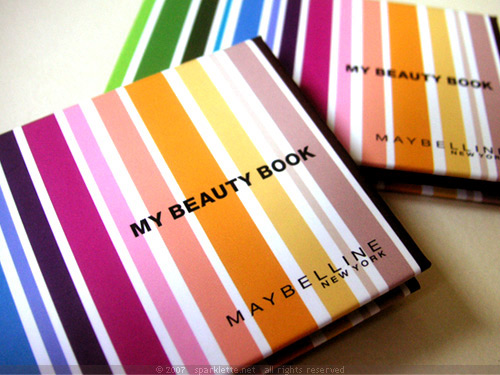 I got hold of a couple of My Beauty Book from Maybelline recently. Guess what the book is about? An idiot's guide to cosmetics? Makeup techniques? Colour guide?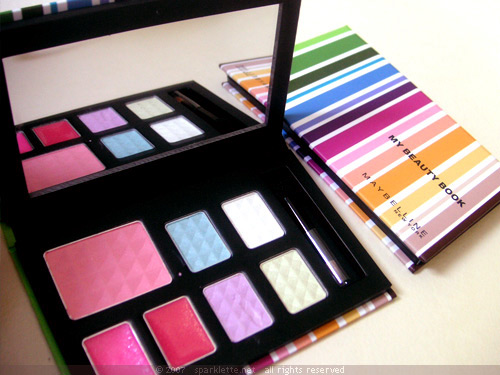 Ta-da! It's a makeup palette! I really dig the attractive packaging. The vibrant strips of vivid colours would grab anyone's attention!
My Beauty Book comes in two different choices:
Enchanting Eden (blue and green tones)
Pop Princess (pastel tones, displayed in the photo)
Made to resemble a hardcover book, this makeup kit snaps shut magnetically. The palette consists of a blusher, 2 lip glosses, 4 eye colours, and a colour applicator. Then there's that large functional mirror on the underside of the lid. Everything is dry and nothing runs, so no worries about spillages. With its ultra slim form factor, it makes an ideal item to carry around in the bag. Plus, it looks funky!