Collagen Beauty Drink – Tried and Tasted in Thailand!
In Bangkok, I find myself constantly heading to the 7-Eleven stores to stock up on these collagen drinks. Apparently, these "Beauti" drinks are made with some form of collagen formula and promise to be chock-full of the beauty-enhancing collagen protein!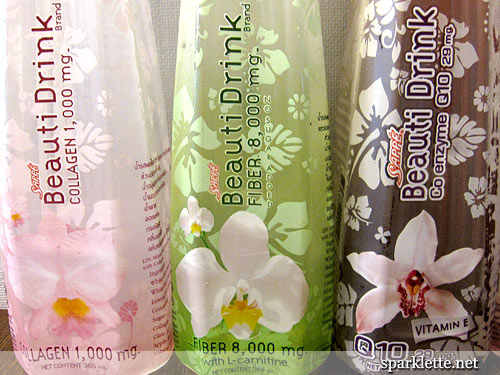 The first thing that catches my eye is not the word "collagen", but rather, the beautiful packaging of the translucent bottles. Each one is adorned with pretty orchid flowers, along with nutrition facts of just how much collagen you're getting.
The pink collagen drink contains 1000mg of collagen. Is that a lot? The other flavours come with proteins such as fibre and vitamin E.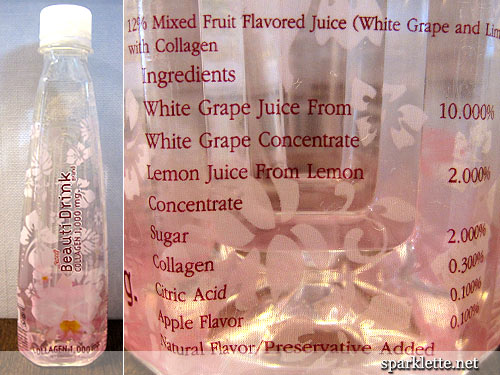 Most importantly, the drinks taste wonderful, sweet and fruity due to the grape and lemon juices. When it comes to bottled drinks, I don't think I have tasted better!
The Thai brand, Sappe, makes them in 4 juicy flavours:
If memory serves, each bottle goes for just 35baht, a real steal considering how refreshingly good these taste. If it wasn't for the airline liquid rule, I would have brought some back to Singapore. Or are these available here already?