Nail Art: Beautiful White Gradient Design by Simplicity Nails
It's time for another nail update!
Following that awesome floral nail art (which had lasted more than a month with crystals intact!) at Simplicity Nails, I decided to go for a more muted design. In terms of colours, I communicated with my nail artist, Trina that I really wanted a white theme that looks elegant and versatile enough to match any outfit.
Here's the outcome.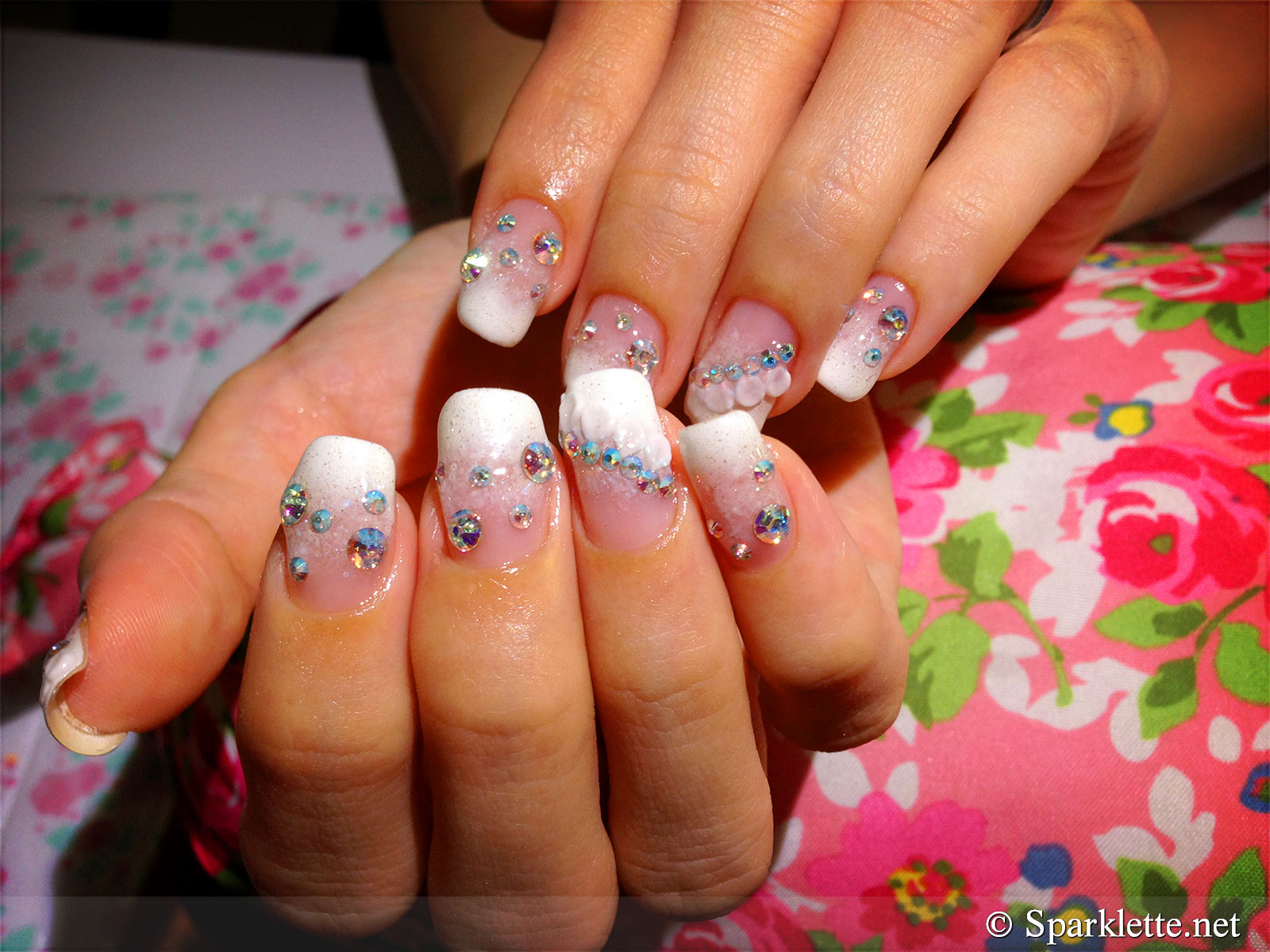 Gelish manicure, with gradient nail art, crystals and acrylic details
S$75





My tips are done in white (like French manicure), with a dash of gradient for added detail. The nails are studded with rainbow crystals in varying sizes, and acrylic laces adorning the thumbs and ring fingers, and finally finished with glitter. Gorgeous!
Thanks to Trina's mad skills and attention to detail (she won trophies in the PinkRoom Cup nail competition), this nail design is once again amazingly long lasting. Here are the nails after three weeks. You can see that the nails have grown, while the art, crystals and acrylic remain intact – like new!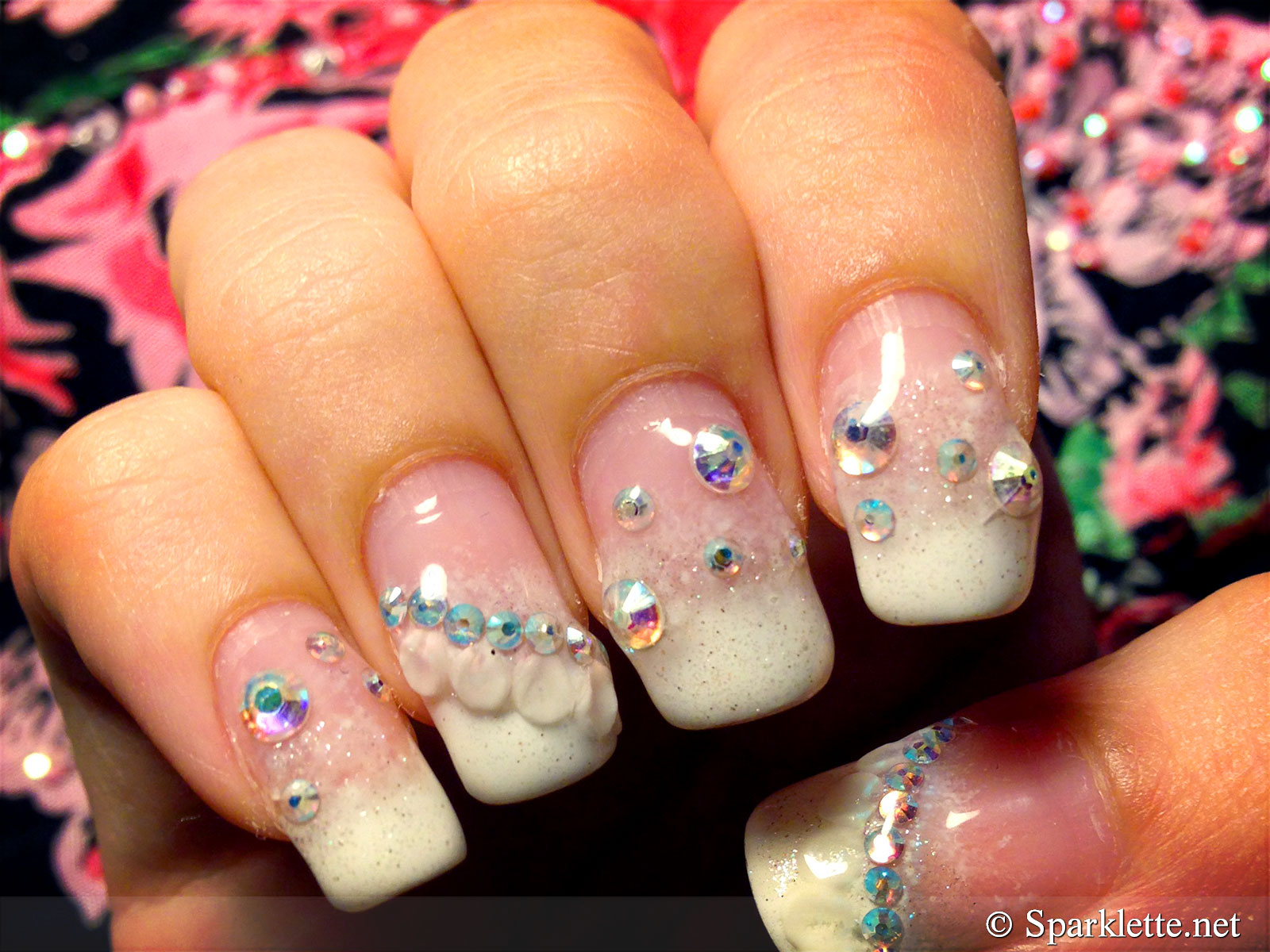 In fact, I find that the design looks even better now than before on longer nails. Might I add that the overall look is great for the winter season too (not that we have it here in Singapore, but you know what I mean)!
Getting my nails done at Simplicity Nails has been such a great experience. I love the fact that the designs always turn out nicely. Each time I get my nails done, I literally do not have to worry about them for at least a month after that, because they continue to look good even over a long duration of time. And this is coming from someone that works all day and night long with her fingers furiously typing on a keyboard!
If you are looking to refresh your nails, be sure to make your bookings with Trina in advance for the holiday season, and especially the upcoming Chinese New Year. Say hello to beautiful and long lasting nail art!
Have Your Say!
What is your favourite type of nail art? Share all your thoughts via Facebook or Twitter or by leaving a comment!
Simplicity Nails
Tel: +65 8118 5274 (Text/WhatsApp Trina) |
Website