Winners of Giveaway: 5x $50 Dining Vouchers from Dian Xiao Er
Last week, we teamed up with traditional Chinese restaurant chain Dian Xiao Er to give away $50 dining vouchers that can be used at any of the restaurant branches.
Find out if you are one of the 5 lucky winners!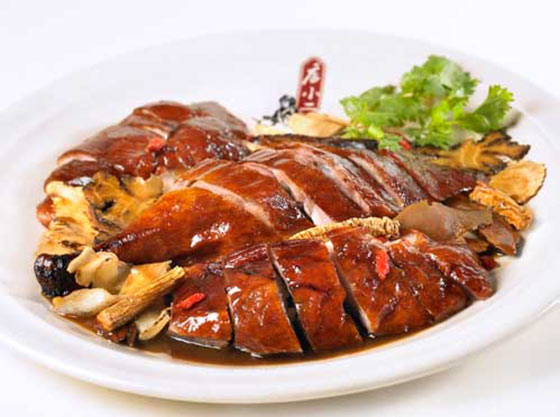 Duck roasted with Ten Wonder herbs from Dian Xiao Er
Winners
Prize: $50 Dian Xiao Er dining voucher each
Adrick Ang
Ee Watt
Ang Hsin Lei
Melissa Chua
Clarissa Chen
Congratulations to all winners! You will be contacted at your email.
Thanks to everyone that took part in this giveaway. We frequently hold contests to give out wonderful prizes such as these. To ensure that you never miss out on any giveaway, you are advised to subscribe to Sparklette (Email, RSS, Facebook, Twitter or iPhone).
---
Results of SQL query that selected the comments randomly (duplicate and late submissions have been removed):