Winners of Giveaway: 4-Course Meals for Two from Hotel Re!
In a recent Sparklette giveaway, 3 pairs of the "Re!Cess" set lunch/dinner from Hotel Re!, worth S$41.60++ a pair, went up for grabs. More than 100 of you participated. Read on to find out who the 3 lucky winners are.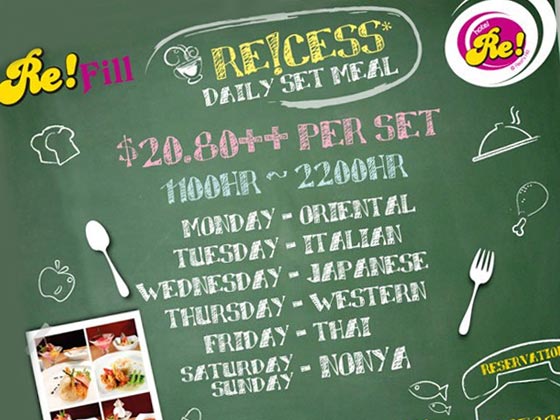 Winners
Congratulations to all 3 winners! You have been contacted at your email with instructions on how you can collect your prize.
Results of SQL query that selected the comments randomly (duplicate and late submissions have been removed):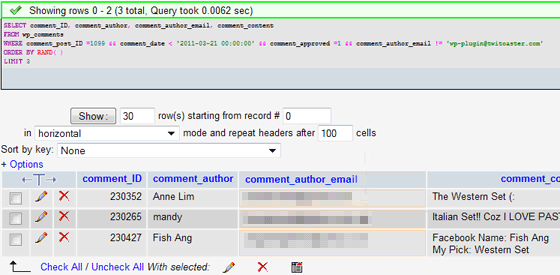 About Hotel Re!
Hotel Re! is a modern retro-themed boutique hotel perched on Pearl's Hill. Their rooms feature the pop culture of the 60's and the 70's, decorated with eclectic motifs of stars like Elvis Presley and Marilyn Monroe! Re!Fill, the hotel's flagship restaurant serves daily themed set meals.