Winners of Giveaway: 5x $30 Dining Vouchers from MOB Most Original Burgers
MOB Most Original Burgers, a casual western restaurant at VivoCity, Singapore very kindly sponsored dining vouchers for Sparklette readers in last week's giveaway.
More than 70 readers entered the giveaway for the S$30 dining vouchers. You also indicated which dish you would like to try on the MOB menu. It seems like the most popular item is the Goodfellas mini burgers, as many of you love the fact that you can pick the type of burger and bun you want!
Read on to find out who the 5 lucky winners are.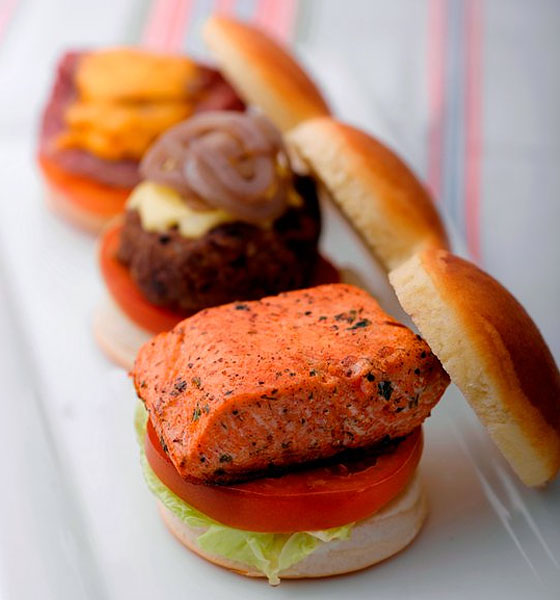 The Goodfellas mini burgers from MOB Most Original Burgers
Winners
Congratulations to all 5 winners! You have been contacted at your email.
Results of SQL query that selected the comments randomly (duplicate and late submissions have been removed):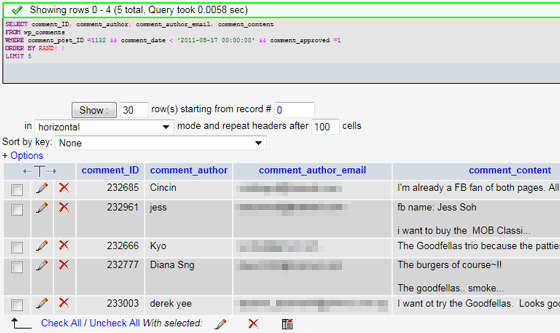 About MOB Most Original Burgers
MOB Most Original Burgers offers a diverse range of of western and fusion fares, ranging from burgers and pastas to meat and seafood dishes. The restaurant sports a mobster theme with a casual and fun vibe.