Winners of Giveaway: 10x $20 Vouchers from Patterns Wall Decals
Last week, we held a contest to give away vouchers from Patterns, a new wall decal online store. The vouchers can be used to purchase the beautiful wall decals at Patterns.sg.
10 Patterns vouchers, valued at S$20 each went up for grabs. Read on to find out who the 10 lucky winners are.

Cupid Love wall decal
Winners
Congratulations to the 10 winners! We will be contacting you at your email.
Results of SQL query that selected the comments randomly (duplicate and late submissions have been removed):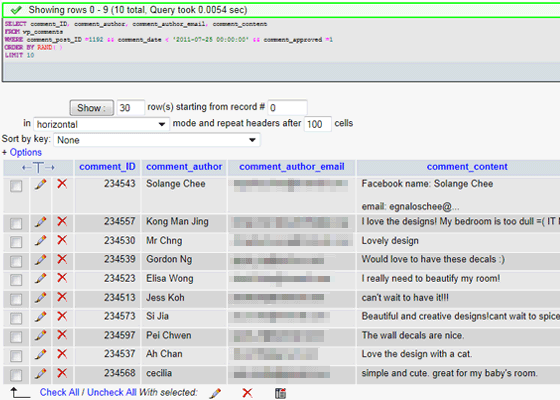 About Patterns
Patterns.sg is an online store that offers a wide range of cute, artsy and funky wall decals at affordable prices. With the diverse variety available, you can easily find something that suits your home, kid's room, office, shop, boutique, and more..