Giveaway: 2 Christmas Gift Packs from Toast Box [Ended]
Update: This contest has ended. The winners are Hui Shan Chee (on Facebook) and @funnydiaries (on Twitter).
Popular retro-ambience café chain, Toast Box, is celebrating Christmas with festive-inspired beverage-and-cupcake sets that will delight its fans and gift packs that are perfect for coffee lovers.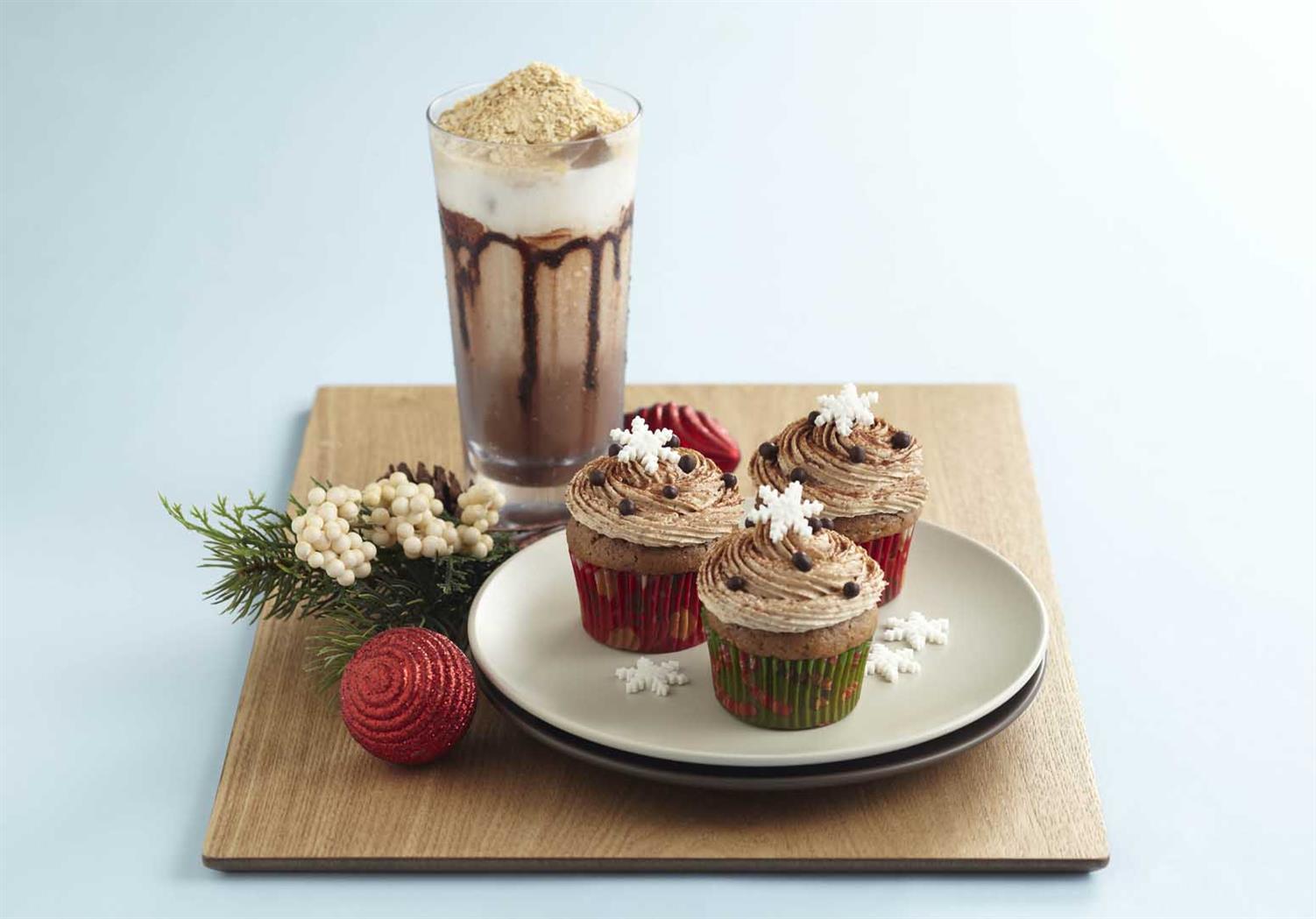 The exclusive Christmas Choco Delight Set (S$4.80) is a great treat to enjoy during a tea break. It includes Hazelchoco, a cold concoction of Milo, fresh milk and hazelnut syrup that is crowned with a heap of cereal, and a Chocomalt cupcake adorned with chocolate pearls and beautifully swirled icing.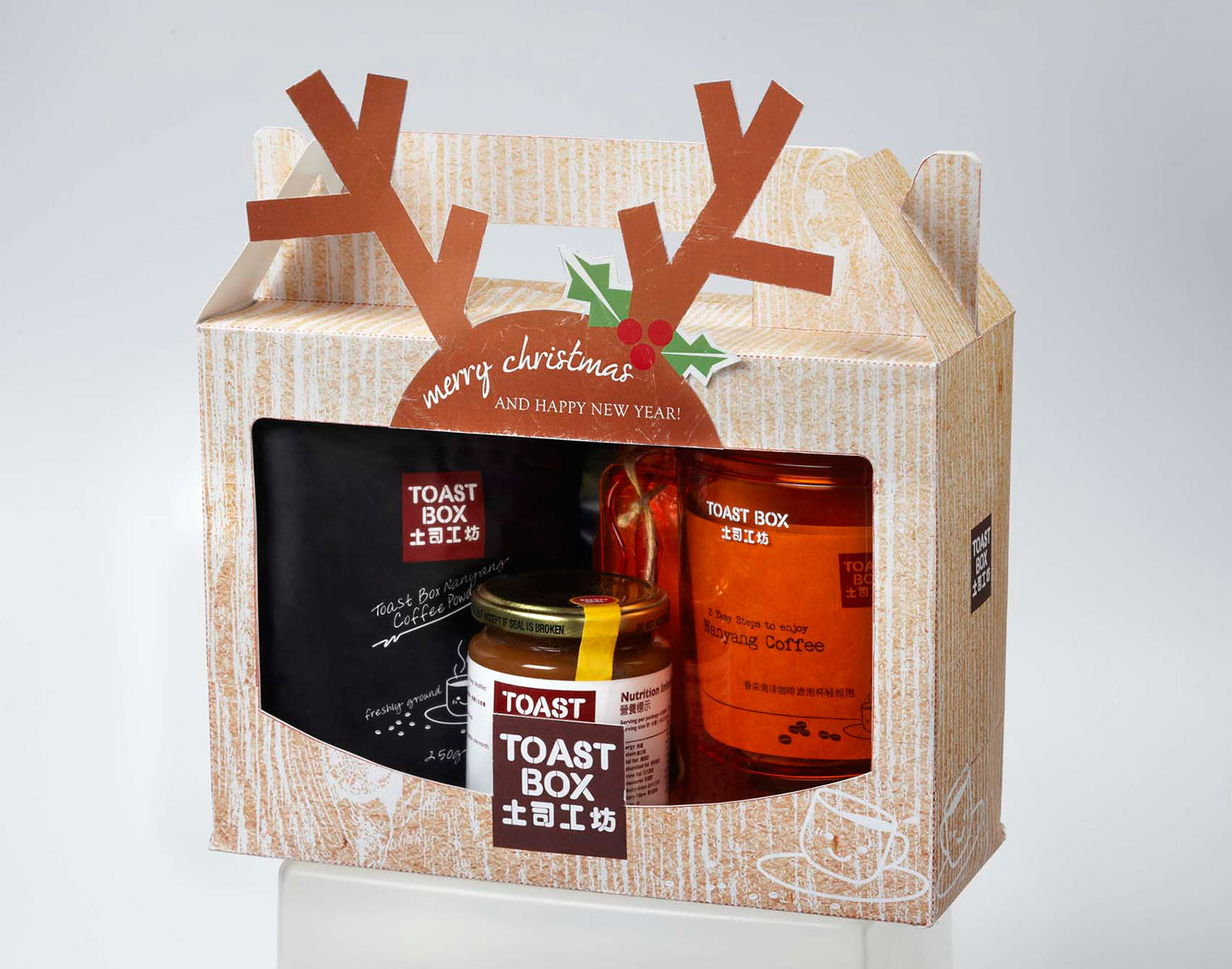 Some of my friends who are foreigners often wonder what sort of unique yet useful souvenir they can buy in Singapore. Toast Box's Christmas Gift Pack (priced at S$28.80 for S$39.60 worth of items) fits the bill.
This Gift Pack comprises Toast Box's own blend of traditional Nanyang coffee powder (250g), a BPA-free coffee brewing set, a bottle of delicious Hainanese Kaya spread (250g) and a S$5 gift voucher. With the coffee brewing set, you can brew your own robust and aromatic Nanyang coffee within two minutes all in the comfort of your home or office!
The Christmas Choco Delight Set and Christmas Gift Pack are available at all Toast Box outlets in Singapore from 25 November to 31 December 2013.
During this festive season, we're giving away Toast Box's Christmas Gift Pack to 2 lucky Sparklette readers!
Toast Box Christmas Gift Pack Giveaway!
There are 2 Toast Box Christmas Gift Packs (worth S$28.80 each) up for grabs.
Facebook contest (1 winner):

First, Like Sparklette on Facebook:




Then Like, Share and comment on this Facebook post.

Twitter contest (1 winner): Follow @Sparklette, and retweet this.


Giveaway: 2 Christmas Gift Packs from Toast Box http://t.co/S4Cy1LmXYi Follow @Sparklette & RT to win!

— Sparklette Magazine (@Sparklette) November 29, 2013
The winners will be drawn randomly. You can take part as many times as you wish in both contests, but you can only win once. Good luck!
Giveaway Details
This giveaway ends on December 9, 2013 (2359 hours Singapore time).
This giveaway is open only to people who are based in Singapore.
Please use an active Facebook or Twitter account so that we can contact you if you've won.
Please note that participants must follow the instructions on how to participate (mentioned above) to be eligible for the prize.
The winners will be announced in a separate post and you are advised to subscribe to Sparklette (Email, RSS, Facebook, Twitter or iPhone) so that you can be quickly notified when the announcement post has been published.
Terms and conditions apply.

This giveaway (hereinafter know as "The Contest") is organised by Sparklette and Toast Box (hereinafter known as "The Organisers").
The Organisers reserve all rights to substitute the publicised prizes with other prizes of similar commercial value at their sole discretions.
The Organisers' decision on all matters relating to The Contest is final. No correspondence will be entertained.
The Organisers reserve the right to amend The Contest mechanics and terms and conditions without prior notification.
Any incomplete, inaccurate and/or false particulars submitted will void the entry and hence be ineligible for any prizes.
Winners will be notified via email. Any unclaimed prize will be forfeited after 1 month from the date of the announcement of the winners.
In respect of the information and data provided by you in The Contest:
a. You warrant that you own or otherwise control all of the rights to the information and data that you provide, and that all such information and data is true and accurate to the best of your belief and knowledge, and will not cause any injury to any person or entity, and that the use of such information and data by The Organisers shall not violate the rights of any third parties.
b. You grant The Organisers a cost-free, perpetual, irrevocable, worldwide and non-exclusive licence to use, reproduce, distribute, transmit, adapt and otherwise use the information and data that you provide, whether in the form of posted messages, uploaded files, or other submissions, in any media and manner. You waive all rights to any claim against The Organisers for any alleged or actual infringements of any intellectual property or proprietary rights in connection with the same. You further undertake to indemnify and keep indemnified The Organisers, its staff and partners against any claims howsoever arising from or connected to the information and data provided by you, or of any information or data used by you which was obtained through The Contest.
By entering The Contest, you are deemed to have agreed to be bound by these terms and conditions, as well as by any rules specific to The Contest.