Citibank Credit Card Recommender – Choose the Right Card for Your Lifestyle [Ended]
A couple of months back I introduced the Citibank Gourmet Pleasures promotion where you can enjoy $10 signature dishes from popular restaurants. Now, the promotion has been tweaked, so instead of $10 dishes, you can enjoy 10-cent treats and $10 mooncakes! This is offered to all Citibank credit card holders. Not bad for people like us that love dining out!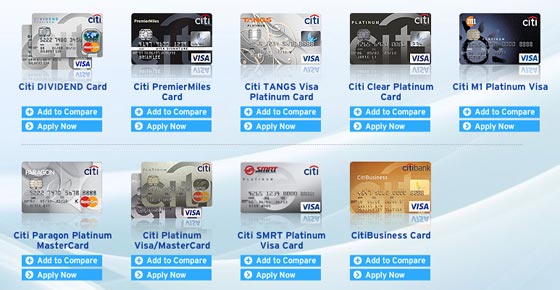 If you are planning to take advantage of this perk, you can sign up now for a Citibank credit card and get free shopping vouchers at the same time. With a wide range of credit cards available, how can you easily find one that suits your lifestyle?
Easy, use the Citibank Credit Card Recommender. Answer a simple step-by-step questionnaire and you will be presented with the card(s) that best fit your lifestyle.
Here's how I answered mine: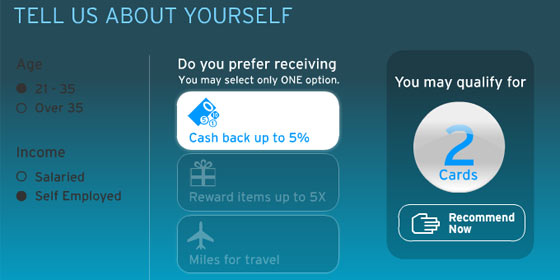 As it turns out, the cards that best suit a business owner who is below the age of 35 and prefers cash backs are the Citi Dividend card and Citi Business card.

The Citi Dividend card offers savings at ESSO, and cash backs at all other stations (5%), dining, groceries & pharmacies (2%) and all other retail purchases (0.5%). Basically, cash backs everywhere! The Citi Business card(s) offer benefits catered to business owners that include a $100,000 credit line, up to 99 free supplementary cards, amongst others.
Sign up online now!
If you are planning to sign up for a CitiBank credit card, apply online now to get the following freebies:
$40 Tangs voucher when you successfully apply for both a Citibank Credit Card & Citibank Ready Credit
$20 Tangs voucher when you successfully apply for either a Citibank Credit Card or Citibank Ready Credit
Note: Only applications made through here are eligible for these vouchers.
Useful links