Predict the Winner to The Rookie and Win a Nokia E72
Are you a fan of The Apprentice, the American reality TV show by property tycoon Donald Trump? If you are, you might be interested in the Singapore version – The Rookie.
The Rookie is a webcast reality show presented by Nokia. 12 contestants have been selected from hundreds of applicants to take part in a series of challenges. The prizes? 4 prestigious internships at Nokia, Microsoft, Standard Chartered Bank and even Zouk! The ultimate champion will be crowned the Rookie and win S$5,000.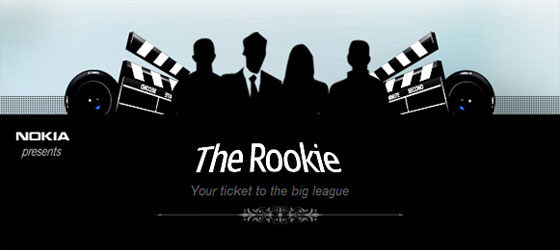 Like The Apprentice, the contestants are also divided into two teams. Everyone gets his or her own brand new Nokia E72 messaging device. Through the mobile device, the teams receive their challenges. In one of the tasks, the contestants had to sell drinks from local coffee and toast chain, Toast Box!
To make things even more interesting, the winning team gets to win awesome prizes, while someone from the losing team will be eliminated. Sounds exciting?
Win the Nokia E72
Now, you may be wondering: What has all this got to do with me? Well, if you would like to win the new Nokia E72 messaging device for yourself, simply predict the final winner of The Rookie, vote for him or her, and you may just win the mobile phone! There are 2 of this device up for grabs, so do try your luck!
New episodes are webcast weekly. Follow the show and predict the winner!