Sony: Win $100,000 to Realise Your Dream
"You got a dream, you gotta protect it. People can't do something themselves, they wanna tell you you can't do it. If you want something, go get it. Period."
In a memorable scene from The Pursuit of Happyness, Will Smith utters this line to his son. He portrays Christopher Gardner, a man who endured many hardships but through sheer determination, realised his dream. He went from being homeless to starting his own stock brokerage firm. Today, he is a millionaire. True story.
Do you have a dream?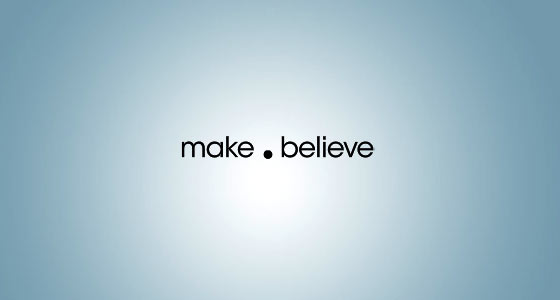 Sony is sponsoring S$100,000 to realise your dream through the make-dot-believe campaign. According to Sony, make.believe stands for the power of their creativity and ability to turn ideas into reality, and the belief that anything you can imagine, you can make real.
make = action, do, build and design
believe = spirit, think, imagine and dream
dot = The place where great things begin. It is where inspiration meets creativity, where creativity meets reality.
make.believe unites designers and engineers, hardware and software, electronics and entertainment, and Sony and consumers.
Realise Your Dream
Share your dream with Sony in the "Dot Your Dream" contest and they may just give you a hand in fulfilling your dream! There are four dream categories: .music, .movie, .game, .tech. The winner gets S$100,000 worth of sponsorship from Sony to realise his/her dream.
Runners-up win attractive prizes including Sony notebooks, Sony LCD TVs, Sony home theatre systems, digital cameras, MP3 players and the PlayStation 3!
You can also enter the Sony Photo Contest. Winners will be made fan photographers at the 2010 FIFA World Cup held in South Africa and catch the world's top football stars in action from the side of pitch. Accommodation, airfare and match tickets for two are included.
Have Your Say!
Last year, I realised a dream by finally establishing my own web design firm by the age of 25. Being able to carve a living solely from my own ability and independence is beyond fulfilling. In a small way, I feel I have pursued happiness and succeeded.
For those of you that have yet to make your first step, I encourage you to do so. Never mind the naysayers; they will always be there. This harkens back to the first line of this post. To realise a dream, all it really takes is passion and belief in oneself.
What is your dream? Have you fulfilled it? Share your comments!