It may be less than a month old, but the business at benten café is already flourishing.
If the sound of yaki soba or grilled chicken steaks makes you salivate, mark down this place in your "list of restaurants to check out". The prices are affordable and portions huge too! With its prominent location along the main entrance, this casual Japanese eatery is one of the first tenants you would see at Iluma, the new mall in town.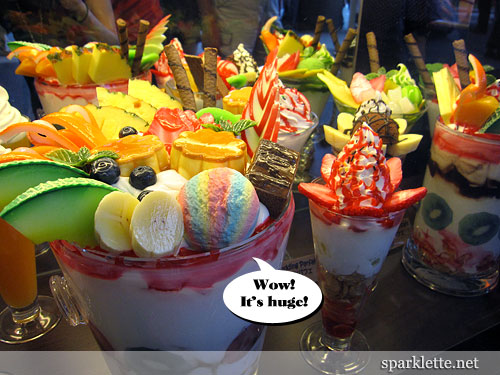 Like many other Japanese restaurants, eye-catching plastic replicas of dishes are put on display. Just look at that amazing tub of colourful ice cream! It's an actual menu item that costs $38-ish. Okay, now that they've had our attention, it's time to head in for an actual meal.
(and no, we're not having that gargantuan portion of ice cream!)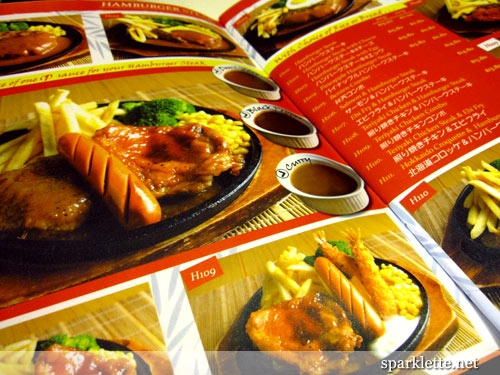 The dishes here bear a deep Western influence while still remaining chiefly Japanese. Page after page of vivid photographs adorn the menu, with dishes like ebi fry or Hokkaido croquette with hamburger steak. The latter is quite simply a plump patty of minced beef that is juicy and full of flavour.
Ever a fan of chicken (and my friend, of beef), we got the best of both worlds by having the teriyaki chicken and hamburger steak combo.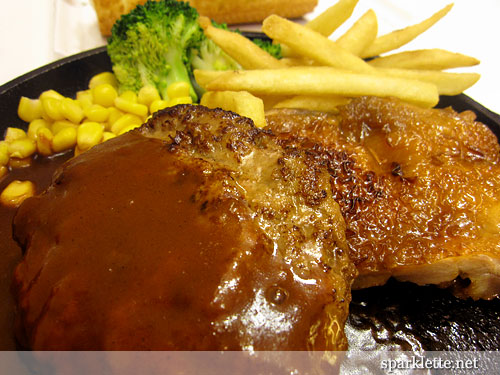 Teriyaki chicken & hamburger steak
S$13.80++
Rating:





With the hamburger steak, you get to choose your preferred sauce – demi glace, black pepper or curry. Demi glace is a classic French sauce that we hardly come across anymore these days. The flavoursome rich brown sauce complements the beef extremely well. We simply couldn't get enough of it!
Other than selecting the sauce, you can also choose either rice or bread to go with the dish (which already comes with fries). Between the two I would always go for the bread by default. Over here they serve you a stick of freshly baked garlic bread. Yum.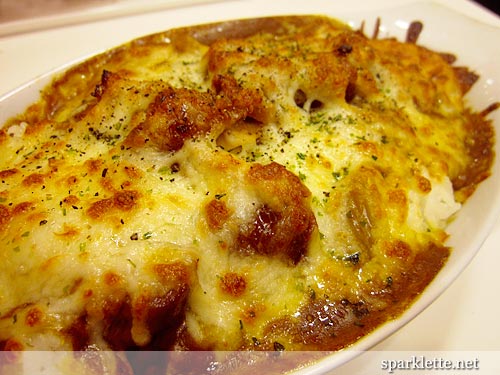 Teriyaki chicken curry baked rice
S$10.80++
Rating:





Besides the grilled meats, the baked rice is also commendable. When you compare the portion here with what you get at most places, Swensen's for example, it is easily thirty percent bigger. We like the curry flavour of our baked rice too. Some may say they can taste the distinct curry powder, but I couldn't exactly detect it.
It looks like benten café has done a good job in offering big portions at affordable prices. During this economic downturn, that sure is the perfect formula to woo the mass market. They have other outlets too, including one at Jurong Point, although I can't confirm if the menu is similar.
Benten Café
Iluma
201 Victoria Street #01-14
Singapore 188067
Tel: +65 6884 7077
Service:





www.bentendo.com.sg
Bus services: 7, 12, 63, 80, 175, 197, 851, 960, 980
Nearest MRT: Bugis
Opening hours: 11:30am – 10pm daily