One of my favourite local delights is chicken satay (meat skewers), and it has to be the Muslim version. Somehow satay made by the Chinese just don't seem to taste as good, perhaps due to a different use of spices.
The best place to get good satay is probably Lau Pa Sat, where there is an entire street dedicated to satay stalls! Competition is fierce; satay sellers from the various stalls would actively approach potential customers. There are more than a dozen satay stalls. So which is the best one?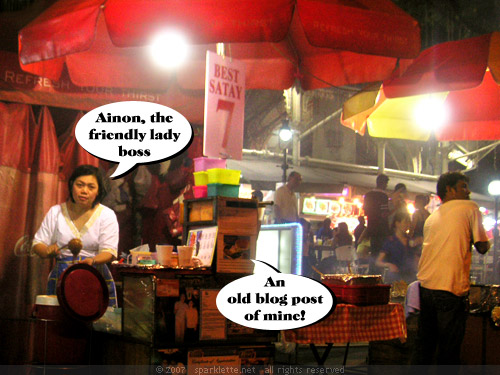 For the past 5 years (at least), I have been a die-hard fan of stalls 7 and 8. They call themselves Best Satay, and I totally agree with them! In fact, an old blog post that I wrote years ago praising their satay is still being displayed prominently on their stall front!
Being an avid satay eater, I have honed my skills in sifting out the good satay from the bad. In my opinion, good satay should have the following:
– tender and moist meat
– decent-sized meat
– rich marinade that penetrates the meat
– meat that slides off the skewer easily
– grilled to perfection
– tasty peanut gravy that is neither too oily nor watered down
– fresh onion and cucumber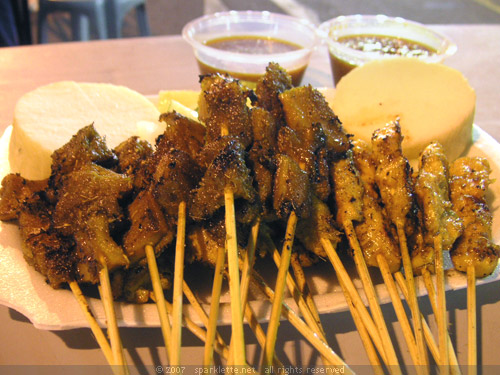 Satay (Meat Skewers)
60 cents per stick
Rating:





Stalls 7 and 8 exceed all my above expectations! And that's not all. The sellers are always friendly and obliging, even going the extra mile to provide water and paper napkins for customers to wash their hands afterwards! rodent control service in Santa Rosa CA
In my opinion, they really are the best satay stall around. I try to visit them at least once a week! Look out for the friendly lady boss, Ainon. She knows me by my Chinese name "Wan Ting". The next time you go there, do help me say hi!
Best Satay (Stalls 7 & 8)
(

Halal certified
)
Lau Pa Sat
18 Raffles Quay
Singapore 048582
Tel: +65 6741 3109