It is one of the best kept secrets of the Singapore food scene, but a restaurant at Valley Point has been quietly dishing out some excellent cooking.
Cafe Le Chateau has kept well below the foodie radar since it opened in 2009, offering a myriad of French and European dishes. While the restaurant itself is pretty new, a seasoned hand helms the kitchen, none other than Head Chef Foo who hails from the now defunct Marco Polo Hotel and a certain restaurant at Funan.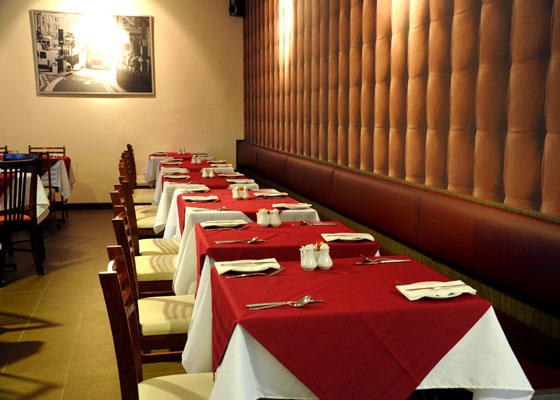 You would find classic favourites like the French onion soup, which is served steaming hot and tastes wonderfully satisfying. Then there are the mandatory escargots if you like that sort of thing. Personally, the sight of escargots gives me the willies, but I have always wondered what they taste like. Anyone?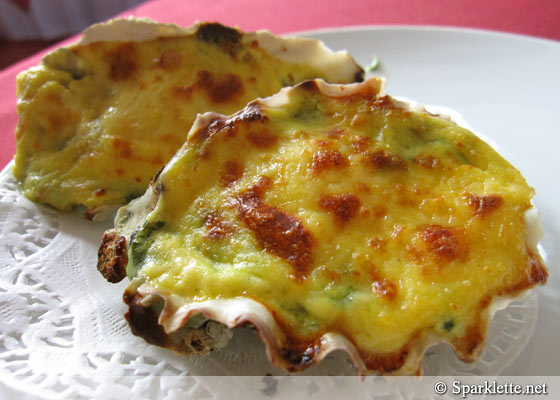 Baked Florentine
S$15.50++ for half dozen
Rating:





Hands-down, the best oysters I've ever had.
A must-try is the baked oyster Florentine. It comes in a half dozen, covered in cheese and mornay sauce, and sits on top of a bed of poached spinach. Creamy, rich and tasty, this is something I enjoy tremendously. I believe the right word to use here is "Shiok!"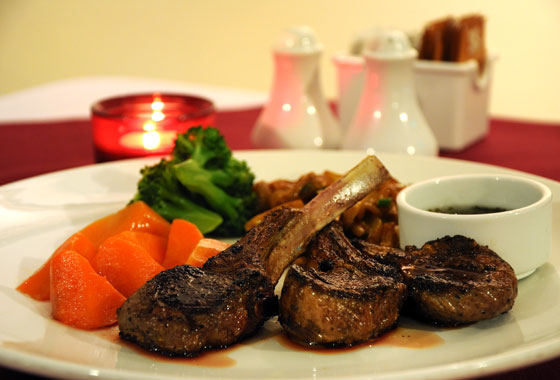 Prime French cut lamb rack
S$28.50++
Rating:





The lamb rack is well seared and juicy. On its own it's rather bland, so you would need to pile on the sweet and sour mint sauce.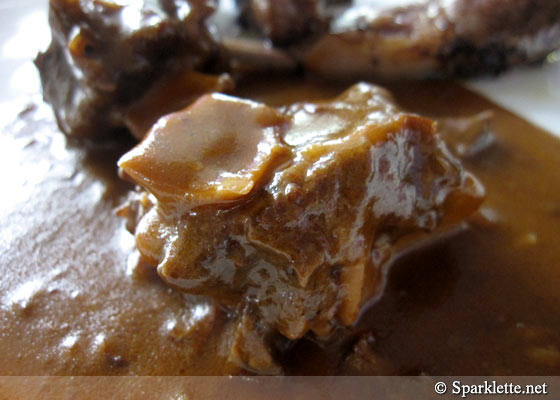 Traditional classic oxtail stew
S$20.50++
Rating:





For something more novel, beef eaters can go for the house specialty braised oxtail stew. We don't readily get oxtail in restaurants, but it is gaining popularity. I read that back in the day, people did not want to waste any part of the animal, and would thus cook the tail as well. Eventually, the oxtail fell out of favour, and butchers would throw it away without a second thought. But in recent years, the oxtail has returned to fashion, emerging at dinner tables in posh restaurants as an exotic-sounding dish. Logicants mobilios aplikacijos ir programavimas
Over here, preparing and slow cooking the oxtail is truly a labour of love that can take half a day. The end result is a hearty red wine stew and tender meat that falls off the bone easily. Taste wise, it comes close to brisket.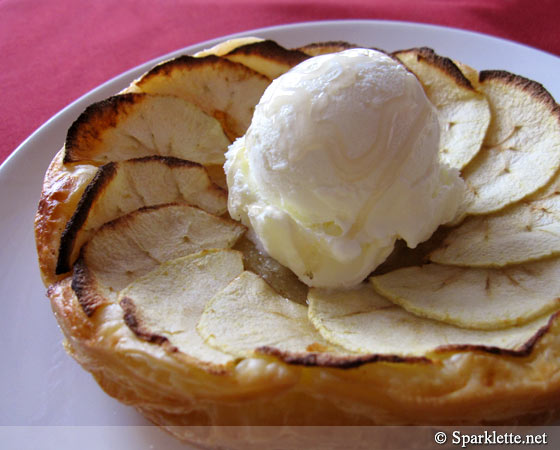 Apple pie
S$9++
Rating:





For a sweet finishing, the Chef's Special apple pie is a clear winner. This is served hot from the oven, with a soft and fluffy pastry texture. Upon hearing my comment that the vanilla ice cream goes perfectly with the apple pie, restaurateur Desmond Lai revealed that he had painstakingly sought out pairings with various ice cream brands before deciding on this one.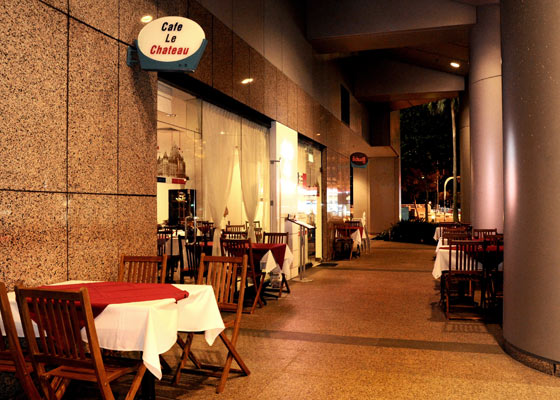 So the next time you are craving for a nice European meal, do give Cafe Le Chateau a try. This new kid on the block should impress you. Don't forget to take advantage of the S$9.90 daily set lunch that comes with a soup and main course!
Have Your Say!
Have you ever eaten oxtail before? How do you find it? Share with us in the comments!
Cafe Le Chateau
Valley Point Shopping Centre
491 River Valley Road #01-16
Singapore 248371
Tel: +65 6737 7897
Service:





Bus services: 14, 32, 65, 139, 970
Nearest MRT: Tiong Bahru
Opening hours: 11:30am – 2:45pm, 6-10pm (Closed on Mondays)