Cawaii Koohii Maid Cafe is one place that has been getting my hot-blooded guy friends quite excited. As far as I know, this cosplay maid café is the only one of its kind in Singapore.
The cosy establishment at Funan Digitalife Mall is staffed by young women dressed in French maid costumes. The idea is that they are "servants" while the customers are "masters". The girls have been taught by a Japanese idol how to serve customers, greet in Japanese and even dance.
The maid uniform is just adorable, made up of a short dress, petticoat, pinafore, stockings and accessories like rabbit or cat ears. Not hard to see why guys are so enamoured! If you'd like to take a photo of/with the girls, you can for the price of S$5.
But if you are here for a meal, the menu has a variety of dishes and colourful drinks with Japanese names.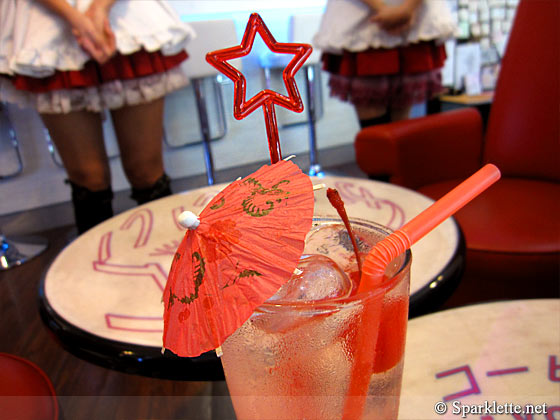 Megurine Luka
S$9.80++





The Megurine Luka is some kind of fruit soda. I can't remember exactly as I ordered it mainly for the cute star-shaped stirrer and little umbrella.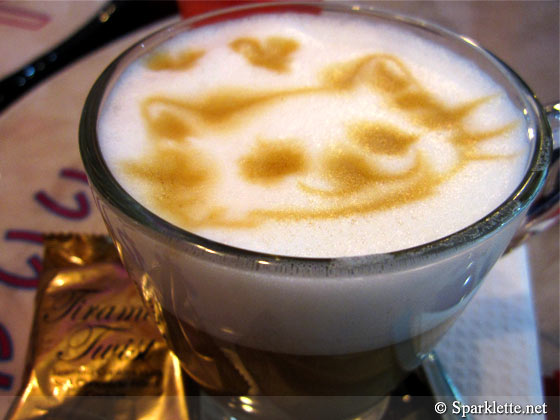 Cappuccino
S$6.50++





The girls even created their own version of kitty art on our cappuccino. That's a lovely touch that we had not expected!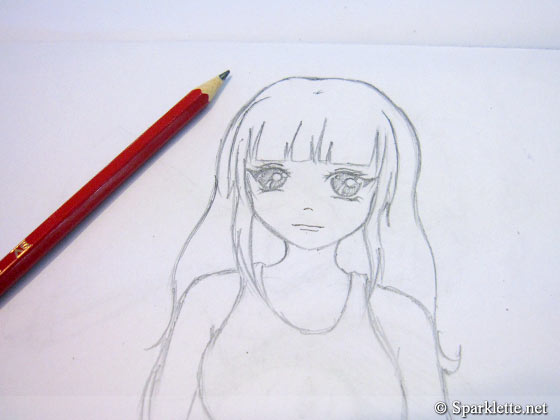 One of the girls, we discovered, is quite adept at drawing anime. Here's one she drew of me. If only I look as cute in real life!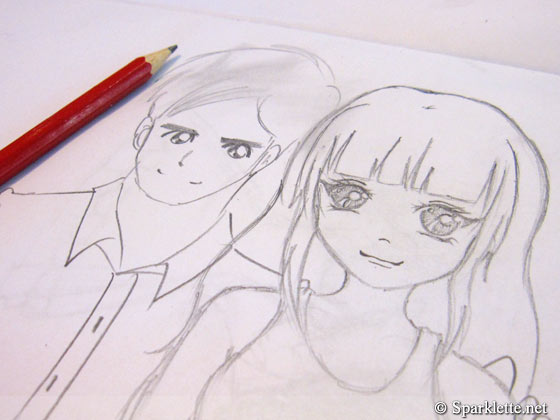 My friend, a cartoonist, drew in an anime version of himself.
The friendly girls definitely went out of their way to make our time here a fun-filled one. They not only cast "magic" to make my drink sweeter, but convinced my male companion and I to do it as well. If you know what the "Care Bear Stare" is like, the magic casting action is somewhat similar!
Cawaii Koohii Maid Cafe is a fun spot for an informal meal or drink. The girls are clearly the main draw, and they certainly strive to make the customers feel at home. What you get from here is a unique experience you will not forget for a long time.
Have Your Say!
Have you been to any cosplay or maid cafés? What was your experience like? Share all your thoughts via Facebook or Twitter or by leaving a comment!
Cawaii Koohii Maid Cafe
Funan DigitaLife Mall
109 North Bridge Road
Singapore 179097
Tel: +65 6336 0010 |
Website
Service:





Opening hours: 12noon – 9pm daily