On Valentine's Day, several wonderful surprises arrived at my doorstep. Amongst them was a special package from Allerines Tea. It's a beautiful Valentine's gift box containing their lovely tea bags!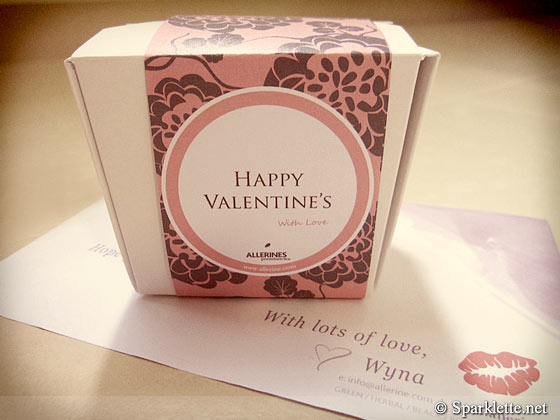 Ever since I tried Allerines Tea for the first time, I have fallen in love with it. That's quite a big deal coming from a coffee lover! I don't drink tea everyday, but when I do, I always look forward to each tea session with my mom. You can think of it as our little mother and daughter bonding time. Allerines teas, with their wonderful aromas, certainly sweeten this time we spend together.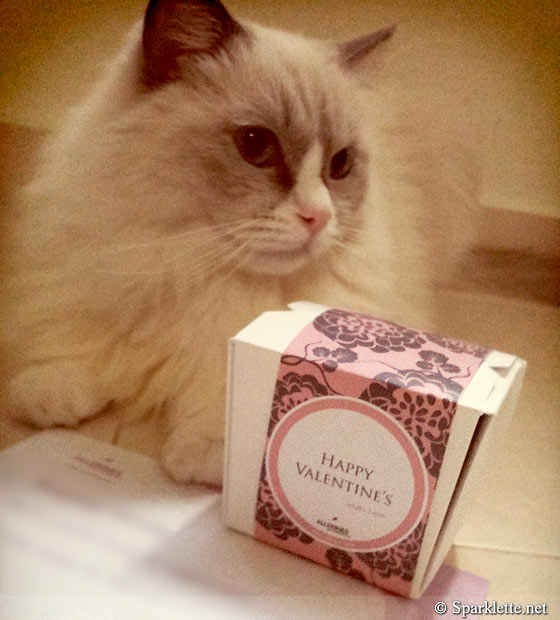 Snowy the Ragdoll cat makes a cameo appearance again!
As for the special pink and purple Valentine's packaging, it's just gorgeous. Each Valentine's gift box contains 5 tea bags. Our cat decides he wants to be a part of the photo taking too and waltzes right in front of the camera!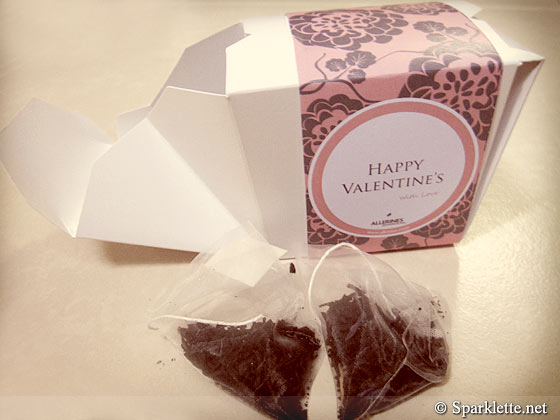 Like all Allerines teas, the tea bags are translucent and pyramid-shaped. The unusual shape allows the tea leaves enough room to expand thus freeing their delicious flavour.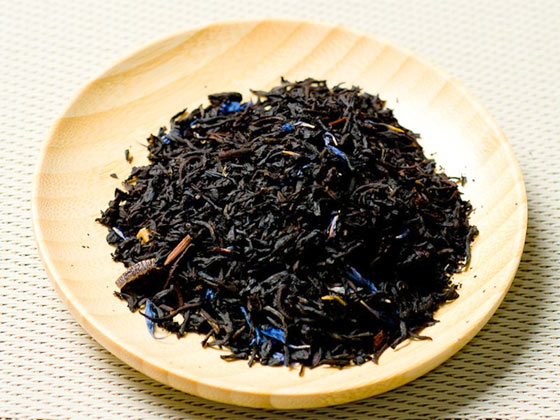 The flavour that Allerines has included is Vanilla Caramel Dream. If you love the sweet taste of caramel, this tea is perfect with a hint of vanilla and cornflowers.
My favourite tea so far is Sakura, which you can read about in my earlier experience with Allerines Tea. I'm just in love with the sweet floral aroma.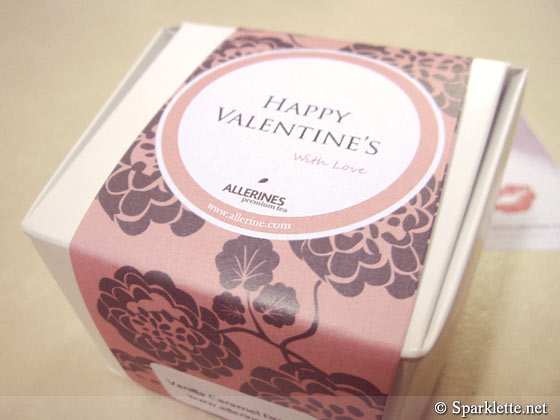 Even though Valentine's Day may be over, you can definitely still grab your favourite tea at Allerines. This online store offers dozens of blended teas in different varieties, all ready to be delivered to your doorstep any time! After all, there's always a time to drink good quality tea and escape to your relaxed private zone.
Have Your Say!
What is your favourite tea flavour? Share with us in the comments!