In Singapore, chilli crab is a famous dish that can be found in virtually any seafood restaurant and zi char hawker stall. Whether it is the juicy crab meat or the zesty chilli gravy, every bit of it is mouthwatering!
While Chinese-style restaurants serving this popular dish are aplenty, Western ones have not exactly ventured into the chilli crabs' territory. Casual Western restaurant, Eighteen Chefs, surprisingly offers it in the form of cheese baked chilli crab. Doesn't that sound enticing?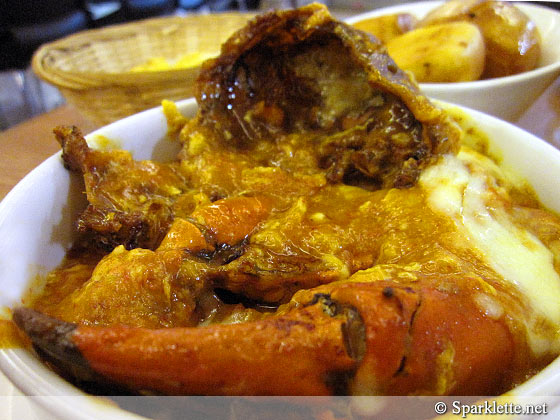 Only limited sets are available daily. So if you want to enjoy your favourite chilli-spiked crab done with a twist, you would have better chances coming here earlier in the day.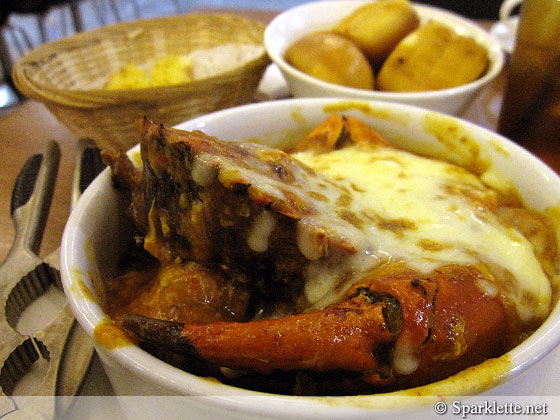 Cheese baked chilli crab
S$18.90+
Rating:





A whole crab is served swimming in the trademark spicy sauce and topped with cheese. Then, there's the crab cracker. If you are like me and don't know how to handle it properly, it's a good idea to watch DIY videos on Youtube ask friends on Twitter ask the staff to crack the shell for you.
The sweet and sour gravy is the real winner here. Many places make it mildly spicy to cater to a larger group of people, but that doesn't lend much of a kick does it? Thankfully the one here is spicy enough to make you wanna reach for that iced lemon tea every 5 mouthfuls. Apart from the spice, it is also thick, ribboned with egg and utterly flavoursome. Hot stuff! The only gripe is that there really isn't much crab meat. Maybe we just got a skinny crab.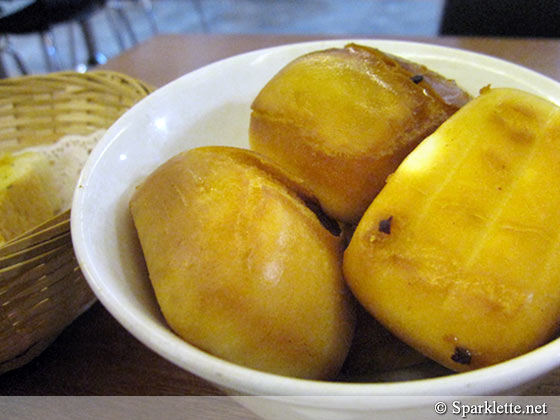 To make sure you don't leave any of that spicy, saucy goodness behind, you can mop it all up with crispy mantou (Chinese buns). These sweetish buns come in a cute size and go really well with the gravy, traditionally speaking.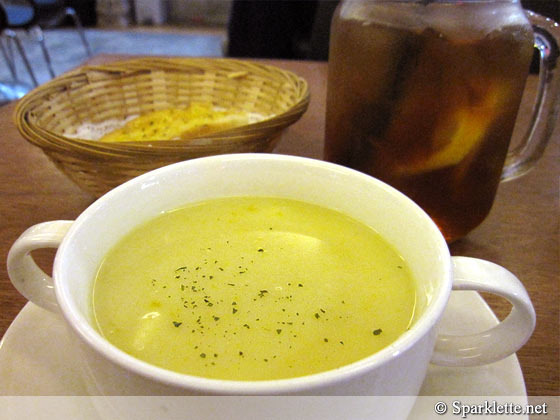 Cream of corn soup
Rating:





The cream of corn soup of the day, which unlike the cream of mushroom soup we had the other time, is pretty decent too. We slurp down every last bit!
Baked Rice and Pasta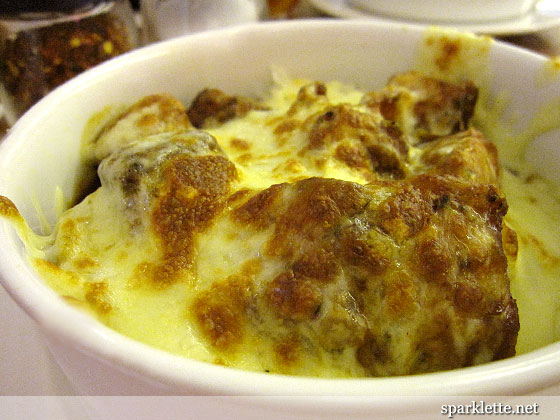 What if chilli crab isn't really your thing? Go for the baked rice or pastas. You can customise each dish with any of the 8 sauces and 12 ingredients. Check out our earlier Eighteen Chefs review on those! (Hint: They're good!)
Have Your Say!
Chili crab – yay or nay? What is the most unusual incarnation of chilli crab that you have come across? Where can we find the best chilli crab in Singapore? Share with us in the comments!
Eighteen Chefs
(

Halal certified
)
– Eastpoint Mall
– Fusionopolis
– Tiong Bahru Plaza
Website
|
Food menu
|
Drinks & desserts menu