I'm not a great cook. But I sure can eat.
So Eighteen Chefs' "Be Your Own Chef" concept is extremely appealing to someone like me. Simply choose between baked rice or pasta, pick from 8 sauces and 12 ingredients, indicate your preferences on the order chit, and the chef will do the rest. Easy peasy Japanesey! Now, that's fuss-free and personalised dining for you.
The founder of this restaurant has an interesting background, too. Uncle Benny, as he is known, was formerly a drug addict. Through willpower and strength, he beat the odds to finally become an entrepreneur. He was the first Singaporean to train at Jamie Oliver's (yes, the Naked Chef) restaurant, Fifteen, before starting Eighteen Chefs. Such real-life stories of determination and human triumph are indeed inspiring!
But how's the food? Let's find out.
Baked Rice and Pasta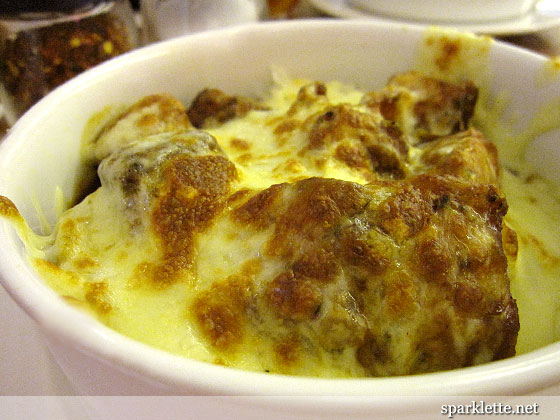 Cheese baked rice with salmon in Japanese curry
S$10.90+
Rating:





Here's my customised baked rice with salmon, smoldered in Japanese curry and loads of cheese. The best part of the dish for me is the curry which I find I really like – thick and sweet, and not too spicy.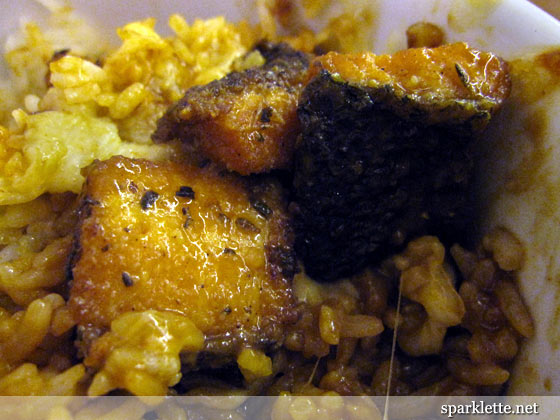 It is great that they are very generous with the ingredients, too. Ample chunks of salmon can be found tucked deep in the rice. To be frank, salmon and curry don't exactly go well together, but that's all on me for picking this mishmash combination. Next time round, I'm opting for sliced chicken!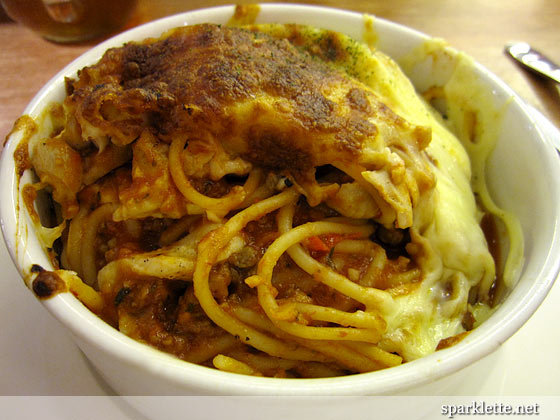 Cheese baked pasta with chicken slices and minced beef in spicy tomato sauce
S$10.50+
Rating:





As for the baked pasta, we have picked the spicy tomato sauce to go with it. My preferred sauce for pasta is always tomato-based. The sauce here is sweet, tangy and bursts with flavour. With the added spice, it excites the taste buds even more. Out of the 8 sauces available, this is one we would recommend most. But let us know your recommendations, too!
Oh yes, aside from the baked pasta dishes, they do a mean seafood Aglio Olio, too.
Side Combos
When you order a main course, you can top it up with drinks, ice cream, soup and/or garlic bread:
– Combo A (S$2.50+): Drink + Ice cream
– Combo B (S$3.20+): Drink + Soup of the day
– Combo C (S$4.20+): Drink + Soup of the day + Garlic bread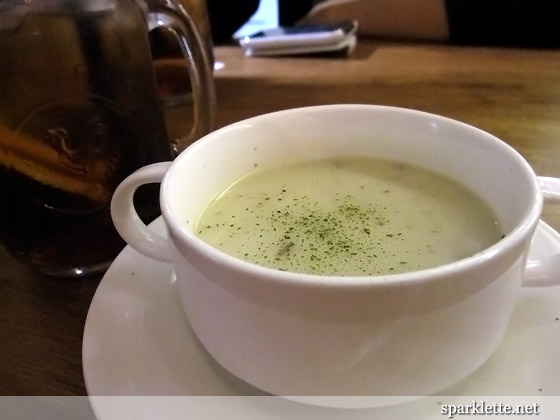 Cream of mushroom soup
Rating:





On the occasions we pop by, the soup of the day is usually a rather bland rendition of cream of mushroom soup.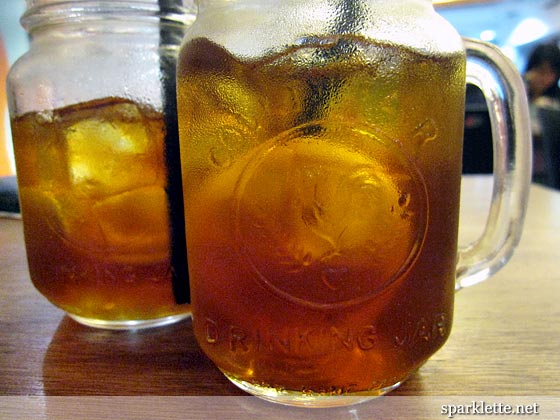 Iced lemon tea
Rating:





The iced lemon tea is worth mentioning here. I think they add honey to it and the whole concoction is very tasty and thirst-quenching. That's a great tip: Add honey to your lemon tea!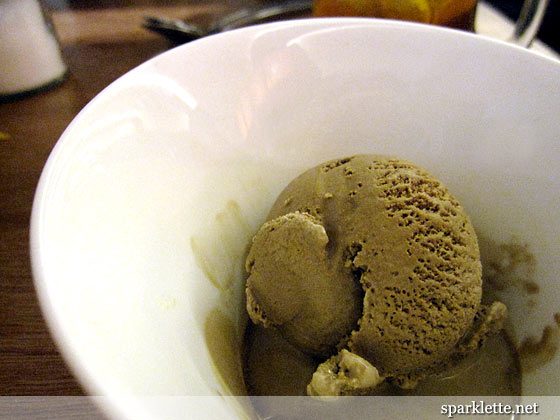 Chocolate ice cream
Rating:





The ice cream that comes in Combo A is chocolate-flavoured, which works for most people. It is already a little melted when it arrives because it is served in a heated bowl, probably due to the dishwasher. Forgivable, it is, because the business here is really brisk!
We have visited Eighteen Chefs a number of times and to date, they have yet to disappoint. It would be marvellous, though, if they ever decided to introduce my favourite pasta dish with crayfish. That would make my day!
Pause, ponder over the menu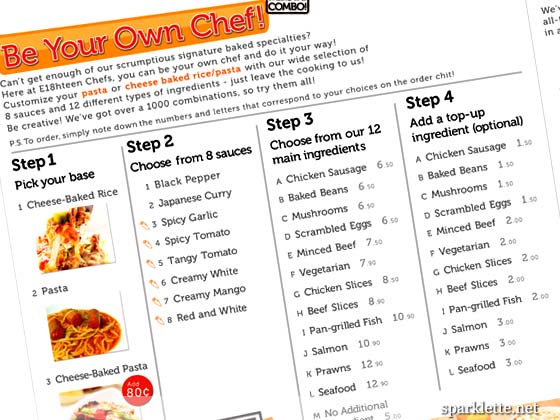 View: Food menu | Drinks & desserts menu
Attached here is the restaurant menu. Go on, peruse it before your trip there. With literally thousands of possible permutations, it may take a while before you can decide on your very own personalised baked dish!
Have Your Say!
What do you think of restaurants that allow you to customise your food? Are there any others that you know of? We love the concept and are dying to find more! Share with us in the comments!
Eighteen Chefs
(

Halal certified
)
– Eastpoint Mall
– Fusionopolis
– Tiong Bahru Plaza
Website
|
Food menu
|
Drinks & desserts menu