Cocktail fans, you can beat the heat, relax and unwind at The Bar and Alfresco in Four Seasons Hotel Singapore this month. Take advantage of the irresistible 1-for-1 cocktail promotion happening throughout August, daily from 8am to 1am!
With both indoor and alfresco dining, The Bar provides two different atmospheres – a cosy ambiance with deep sofas and warm lights, and a tranquil outdoor terrace surround by tropical gardens – to enjoy an array of tasty snacks paired with the tipple of your choice.
Bar Snacks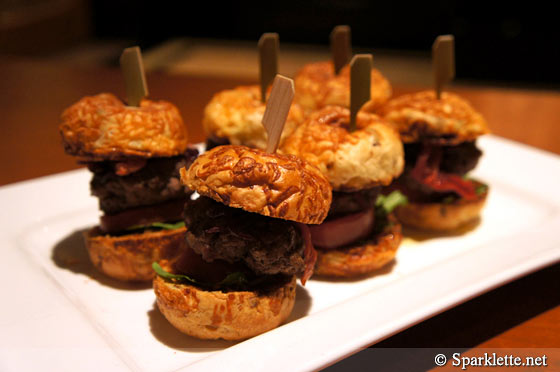 Mini Wagyu burgers
S$29++ for 3 sliders and a side of fries





Sandwiched between onions and cheese-topped buns baked using the house recipe, these lip-smacking Australian grain-fed Wagyu sliders were gobbled up almost instantly.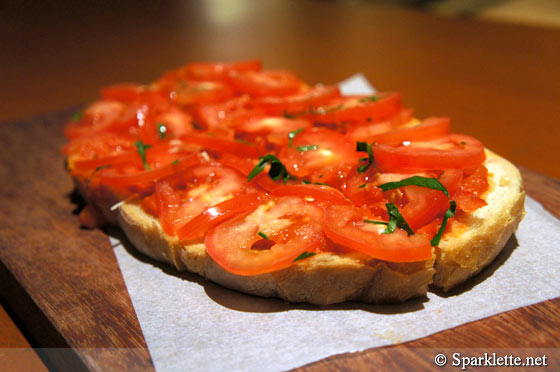 Bruschetta
S$24++





Topped with San Marzano tomato sauce followed by fresh tomatoes and toasted on an applewood grill, the bruschetta makes a deliciously light treat with a subtle sweetness.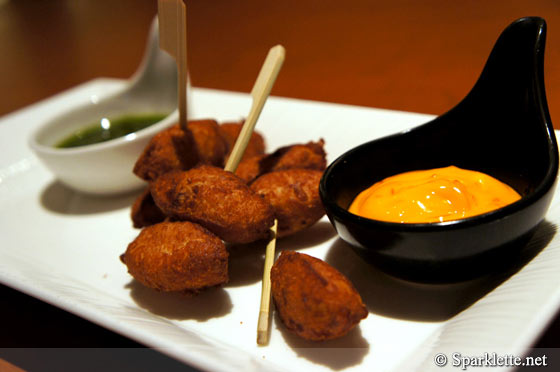 Salted cod fish fritters
S$18++





This Portuguese dish of salted cod fish fritters is teamed well with its two dips: saffron garlic mayonnaise – goes great with a side of fries – and Salsa Verde, a parsley-based dip which brings out the subtle flavours of the cod.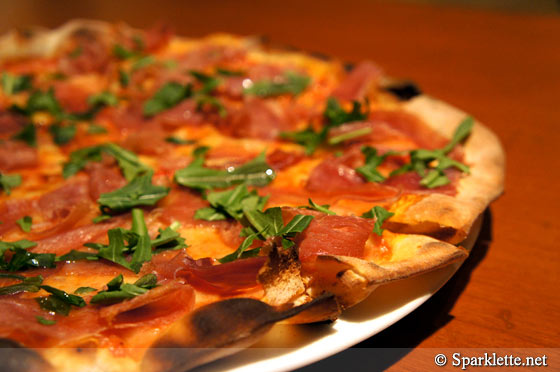 Pizza Parma ham
S$28++





With just the right balance of freshly sliced Parma ham, mozzarella and arugula, it's hard to stop at just one slice of this scrumptious pizza!
Cocktails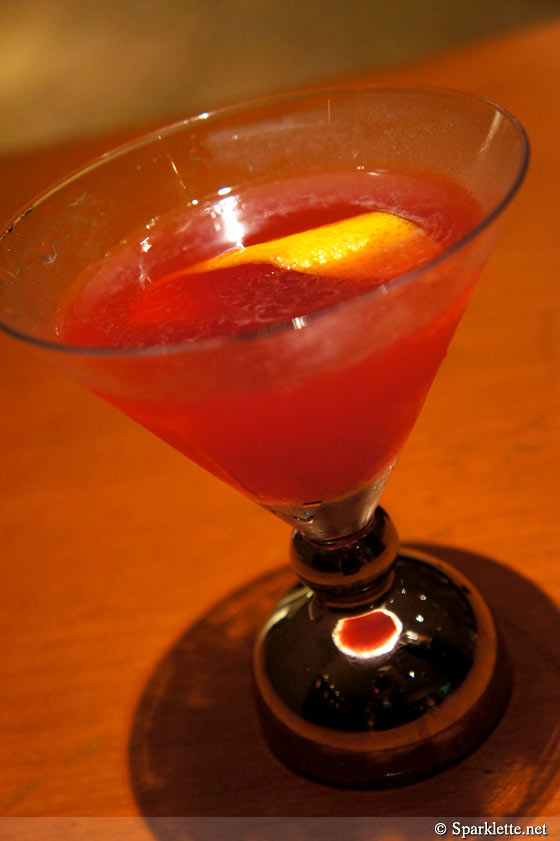 Cosmopolitan
S$25++





The Bar gives a lemony twist to the popular Cosmopolitan, adding a refreshing burst of zest to the mix of cranberry juice, fresh lime juice, Grey Goose vodka and Cointreau.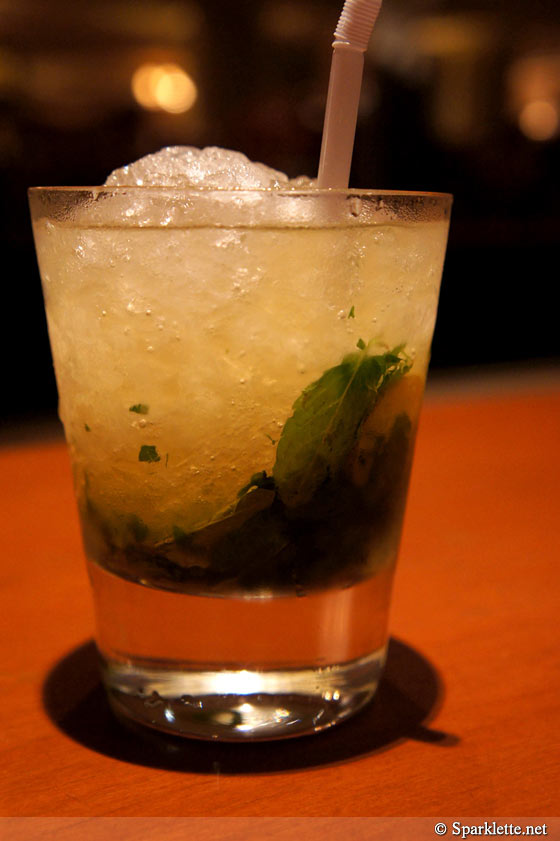 Mojito
S$21++





While I enjoy the strong taste of fresh mint and the smoothness of this drink, there really isn't anything particularly special about this mojito.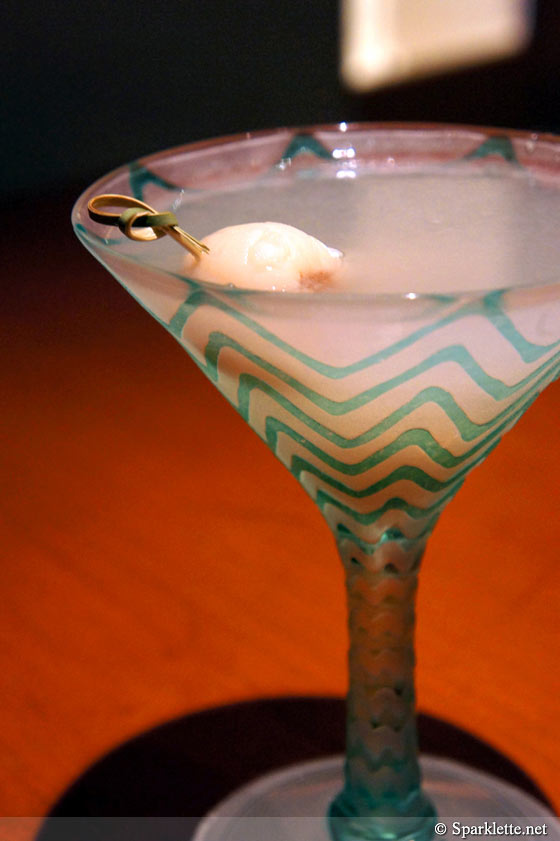 Lychee martini
S$25++





Prepared with Smirnoff vodka and Kwai Fei lychee liqueur, the lychee martini is shaken and served in front of you upon order – a nice touch to this delightful and strong drink.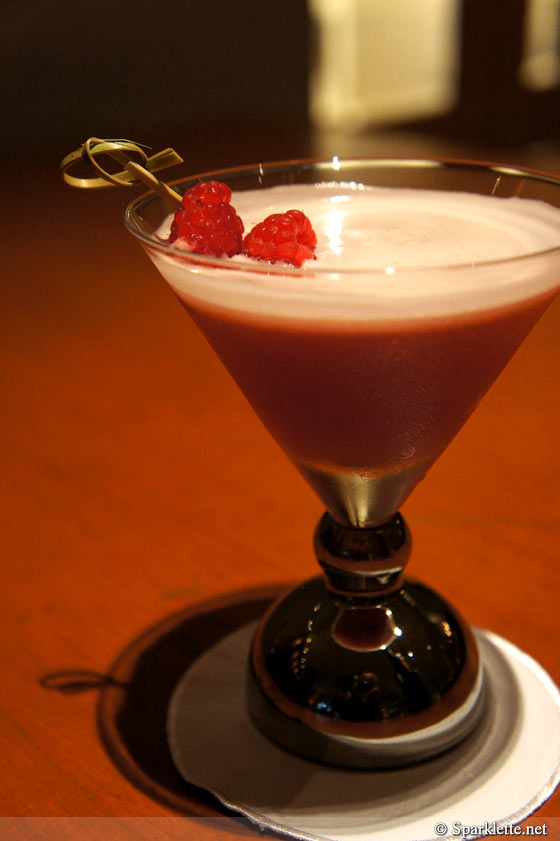 French martini
S$25++





Without a doubt, the deceptively light French martini – made with Belvedere vodka, Chambord, pineapple juice and a splash of champagne – is the highlight of the evening with its silky-smooth and pleasantly sweet taste.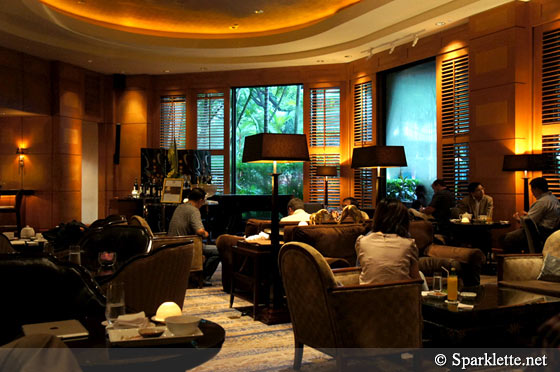 With a selection of 38 exquisite cocktail concoctions made using only premium liqueurs and spirits, and neatly categorised under dry, sweet, sour and creamy, finding your perfect drink is easy. Paired with the current attractive offer and a charming ambiance, it's reason enough to head down to The Bar and Alfresco now.
Have Your Say!
What is your favourite place for cocktails? Tell us in the comments!
The Bar and Alfresco
Four Seasons Hotel Singapore
190 Orchard Boulevard
Singapore 248646
Tel: +65 6831 7671 |
Website
Operating hours:
Daily: 8am – 1am
Breakfast: 8am – 10am
Lunch: 12noon – 5pm (Monday – Saturday)
Afternoon tea: 2pm – 5pm (Monday – Saturday)