Looking for cheap, casual eats at a good price isn't that hard with all the available food options and hawker centres in Singapore. This time round, we turn the spotlight on Golden Mile Food Centre and show you the 10 stalls you don't want to miss here.
1. Once Upon A Thyme – #01-102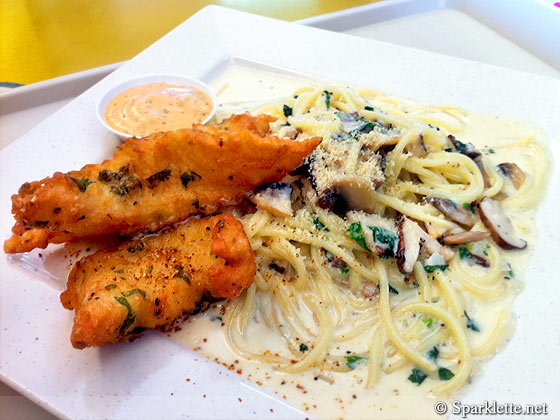 Battered fish creamy mushroom pasta
S$6.30





One of the newest stalls to open here, Once Upon A Thyme has just revamped their menu recently. The battered fish creamy mushroom pasta set, one of their three specials, is tasty and filling. The herb-mayo dip, created in-house, pairs well with the fish. A good meal for just the price of S$6.30.