Cloistered away at Alexandra Village, Joe's Kitchen Thai Cuisine's modest front may not impress anyone at first sight. The dozens of press clippings and photographs of its celebrity clientèle that proudly grace its glass façade will definitely elicit a second look from passers-by.
Chef-owner Joe, a Thai himself, and his wife, Jamie, satisfy their patrons with familiar Thai specialties. The humble eatery is a short walking distance away from the popular Alexandra Village Food Centre and sees a good crowd during the evening chow hours.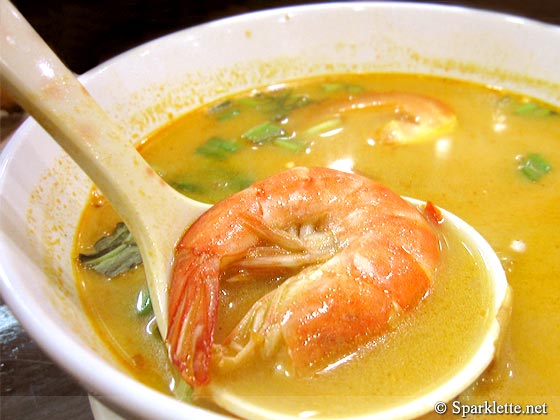 Tom Yum soup
S$4.50 / 8.90 / 12.90+





Whatever you do, be sure to go for the tom yum soup, featuring your choice of either seafood, prawn, sliced fish, fried fish or chicken. With its sour and fiery broth, this tasty Thai classic is guaranteed to clear your sinuses and prep your appetite for more.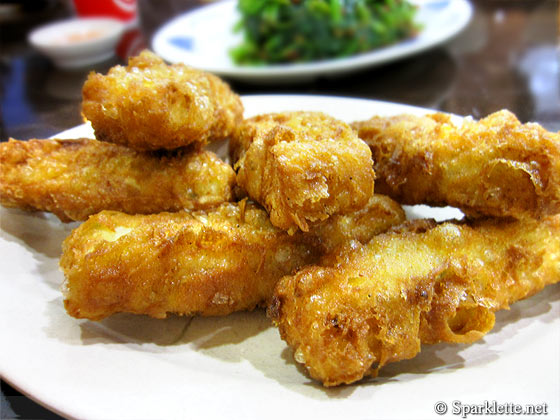 Crispy seafood tofu
S$5+





The crispy seafood tofu arrives as a sextet of long ample strips of soft mixed seafood filling encased in a thin golden brown skin. Paired with the palate-pleasing Thai sweet chilli sauce, this is another winner.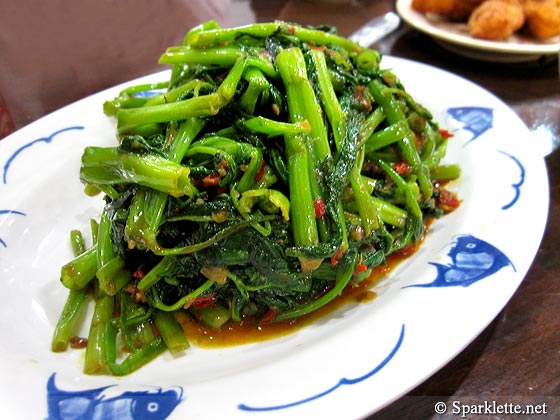 Belacan Kang Kong
S$6 / 10 / 12+





As for the greens, is it just me or do all Singaporeans love belacan kang kong? The serving size here is more than generous. Did I say generous? Make that humongous. While cooked just right, the seasoning is somewhat leaning to the bland side.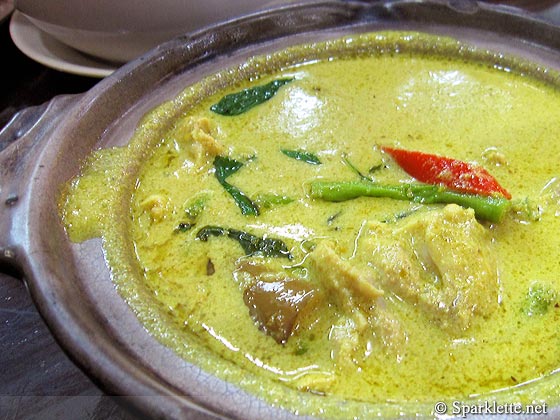 Green curry chicken
S$5 / 8.90 / 12.90+





For a curry number, whether you like it green or red, you will find it at Joe's. The green curry chicken comprises thick slices of chicken meat swimming in a pool of rich curry. It is very delicious and certainly has quite a bit of heat to make things interesting, paling only slightly in comparison to Lerk Thai. Interestingly, there is none of that pea eggplant used in many Thai green curries.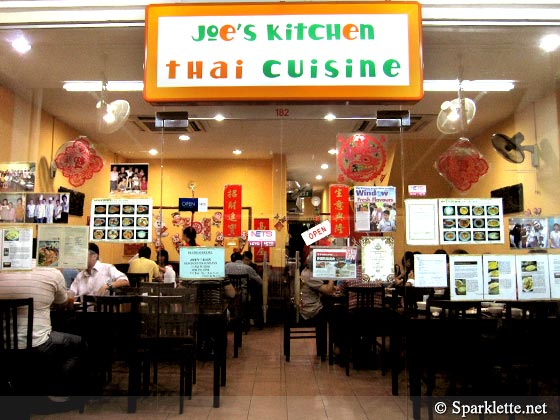 If you fancy Thai cuisine, or simply have a passion for food that is intensely flavourful, Joe's Kitchen Thai Cuisine will not disappoint. The dish portions are generous and generally well prepared, and prices are most decent.
Have Your Say!

Loading ...
What is your favourite Thai restaurant in Singapore? Share with us in the comments!
Joe's Kitchen Thai Cuisine
125 Bukit Merah Lane 1 #01-182
Singapore 150125
Tel: +65 6270 8484 |
Website
Service:





Bus services: 14, 33, 51, 61, 93, 100, 195, 197
Nearest MRT: Queenstown
Opening hours: 11am – 3pm; 5pm – 10pm