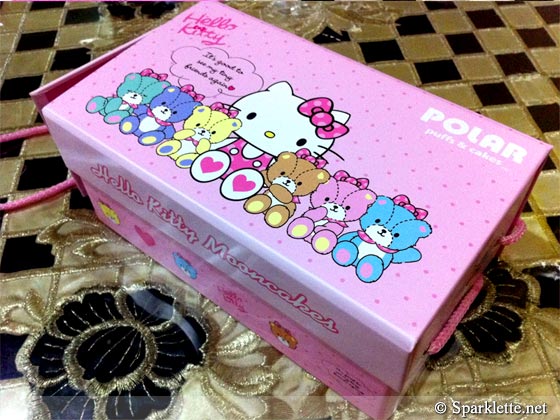 The Polar Puffs & Cakes bakery chain has once again brought back the ever popular character snowskin mooncakes featuring Hello Kitty and Disney friends, Mickey Mouse and Winnie the Pooh.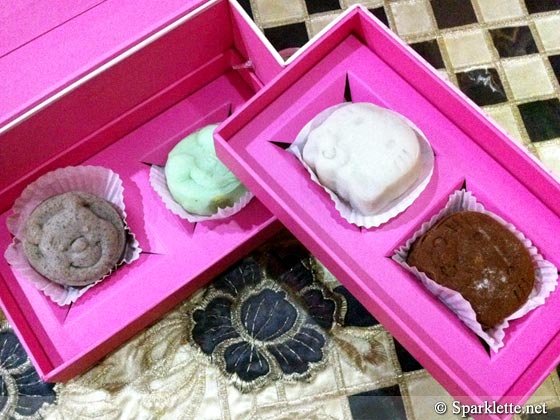 Character mooncakes
S$22 for a box of 4
In addition to the two new flavours, pandan lotus and black sesame, the must-have flavours of white lotus and double chocolate have made a return. For Mooncake Festival 2011, you can mix and match any four flavours and characters (S$5.50 each) in a box for S$22.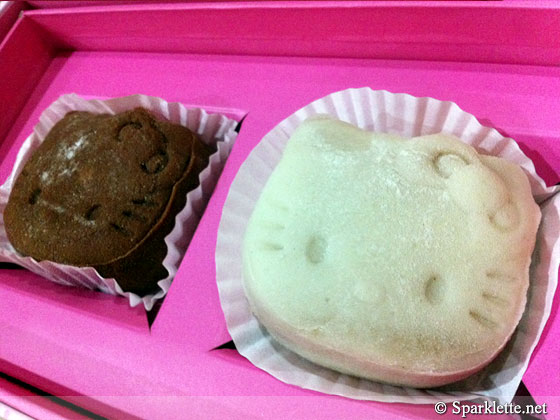 You can also either choose the much-improved Hello Kitty designer box or the usual Disney friends box. We decide to go for the Hello Kitty pretty in pink box which has two compartment levels that swivel in opposite directions to reveal the mooncakes.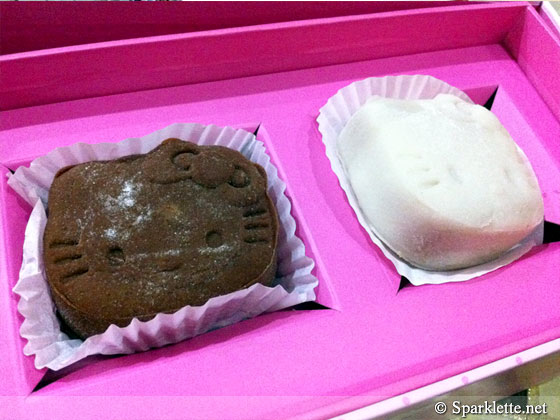 After buying the mooncakes, we just can't wait to gobble them up. But once you open the box, you will find it difficult to eat something so cute and delicate. It took me quite a while to eat just a quarter of the Hello Kitty mooncake – I actually spent a longer time admiring it!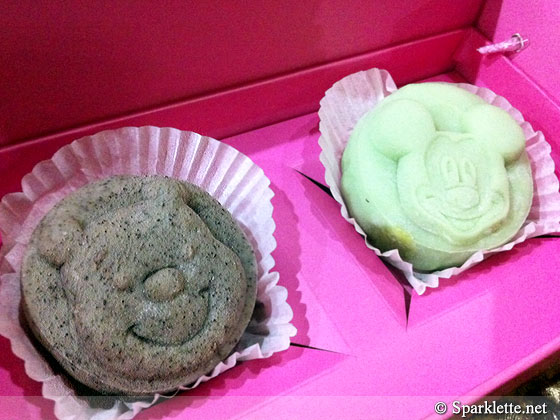 The mooncakes are all oh so yummy-licious and my favourite flavour is now the black sesame!
Have Your Say!

Loading ...
What mooncakes are you buying this year? Share with us in the comments!
Polar Puffs & Cakes
(

Halal certified
)
All outlets
Website

Yahya Ayob blogs about his travel adventures, random food finds, exotic car huntings, social events and more at prodigious.sg.