With the Mid-Autumn Festival coming up, Hilton Singapore decides to surprise with a new series of signature mini cheese mooncakes. Inspired by the best-selling cheesecakes at Checkers Deli, the mooncakes are bound to placate any sweet-toothed, cheesecake lovers.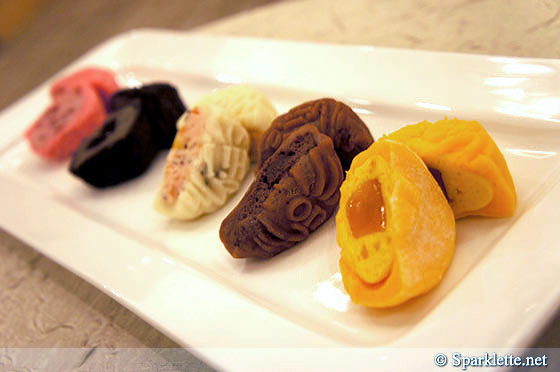 Mini snowskin cheese mooncakes
S$48.80 for a box of 6 assorted flavours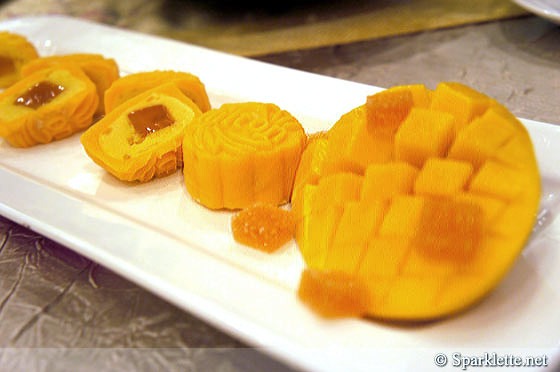 Mango passion fruit





With a passion fruit jelly bonbon at the centre, the overall experience of enjoying the mango passion fruit mooncake is enhanced with a delightful chewiness. Personally, I am not a huge fan of mango, but I still thoroughly enjoy the smoothness of the mango cream cheese filling.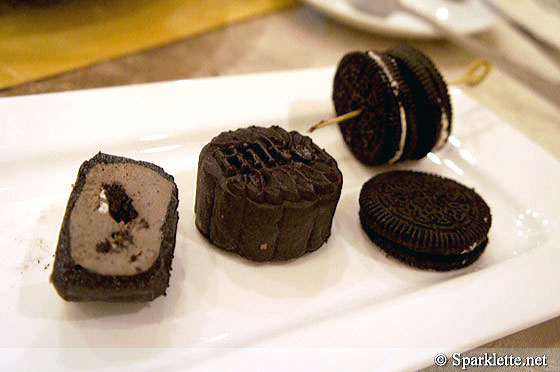 Cookies and cream





One of the top selling cheesecakes, the Oreo cheesecake, has now transformed into the cookies and cream mooncake! Heavy with goodness, this dark-skinned mooncake has generous chunks of Oreo cookies for an added crunch.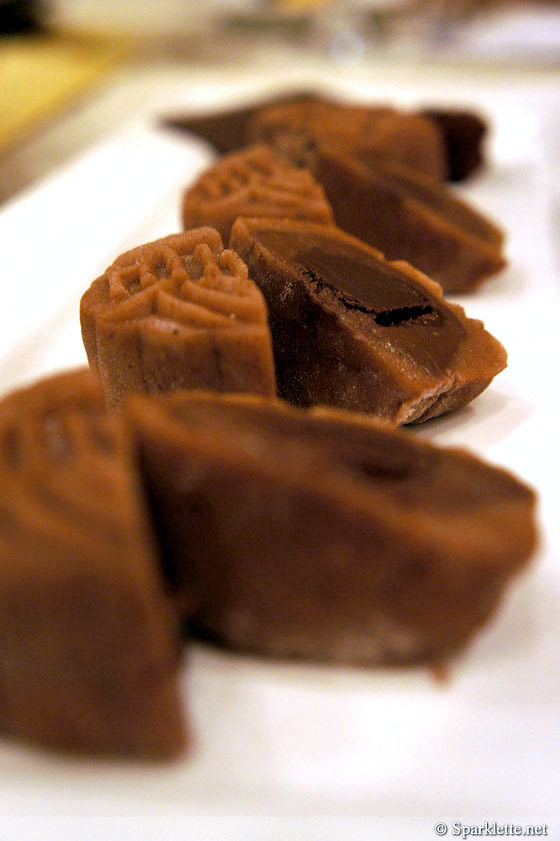 Dark chocolate





Filled with gooey chocolate cream cheese and handmade chocolate truffle centre, the divine double chocolate pairing makes this dark chocolate mooncake the perfect Mid-Autumn gift for chocolate lovers.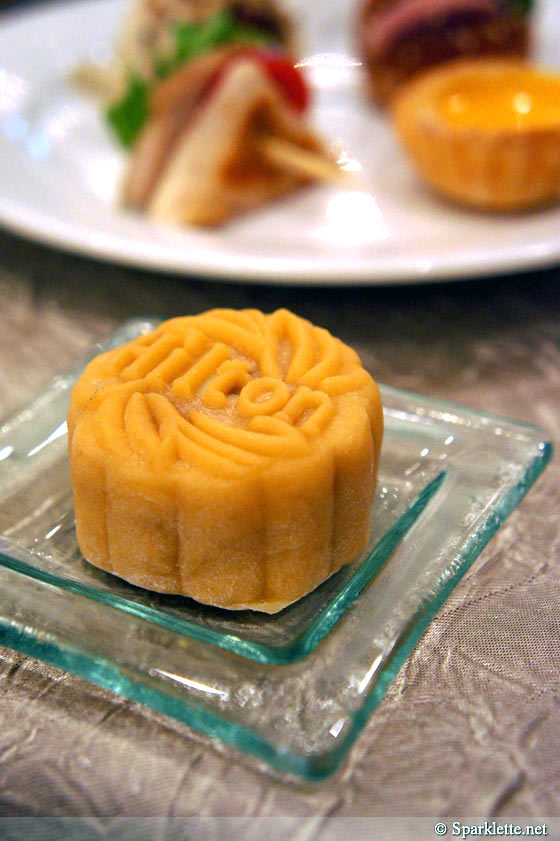 Caramel VSOP





Inspired by the several champagne truffle mooncakes available on the market, the Hilton chefs have decided to put a different twist on things – with brandy! Biting into the caramel VSOP truffle centre reveals a golden liquid. It fills your palate with a rich, bitter-sweet cognac before smoothing out to sweet caramel.
Also available are two flavours brought back by popular demand – Hibiscus Orange and Berry Treat. I enjoy the latter, whose raspberry tartness helps even out the sweetness of cranberries, making it easy on the palate.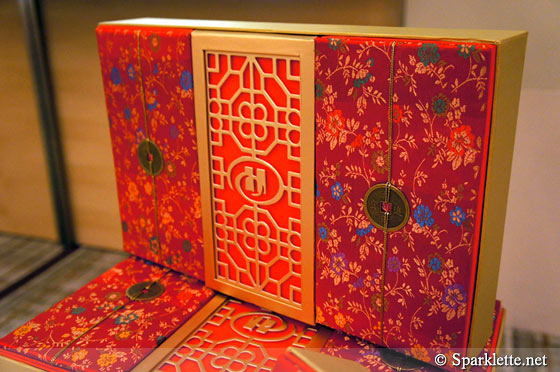 The mooncakes are packed in a red and gold box that holds 6 mini snowskin mooncakes or 4 baked mooncakes. The 3-compartment box, adorned with replicas of Chinese ancient copper coins that bear tidings of prosperity on its colourful silk-covered lids, is sure to leave a good impression on those who receive it. See the new review of the popular video chat https://www.similarcams.com/chaturbate naked girls and men.
Have Your Say!

Loading ...
What mooncakes are you buying this year? Share with us in the comments!
Checkers Deli
Hilton Singapore
581 Orchard Road
Singapore 238883
Tel: +65 6730 3392 |
Website