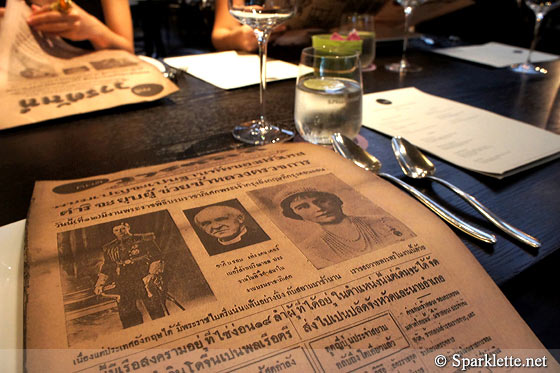 Patrons of Kha, formerly at HortPark, will rejoice at the news that the award-winning Thai restaurant has reopened at Martin No. 38. Not only can you look forward to tasting the most popular items from its former venue, the restaurant has also rolled out an array of authentic Thai creations by its team of Thai chefs.
Kha is designed by Hecker Guthrie, who is known for award-winning design projects such as The Prince Boutique Hotel and JIA boutique hotel in Shanghai. He has cleverly combined traditional Thai elements into an intimate and sensuous, yet modern interior.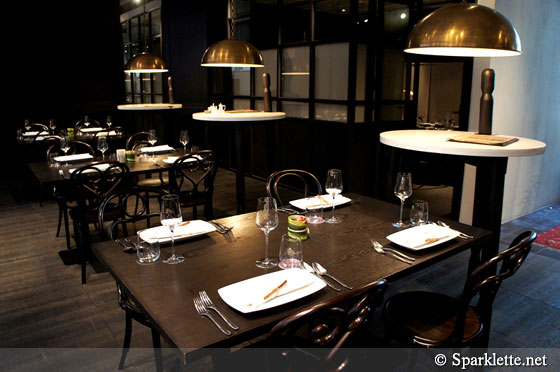 The vintage newspaper-style menu – the same design concept adopted for their website – makes the ordering process all the more interesting.
Appetiser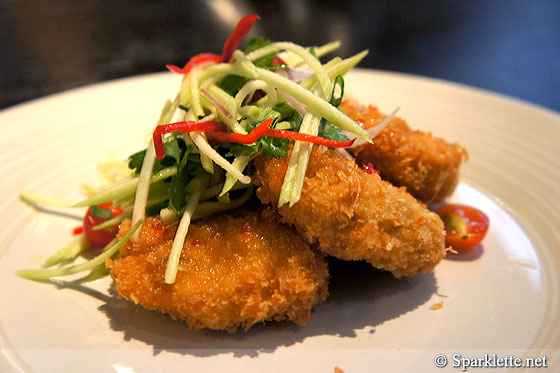 Tod Man Poo
(fried prawn and crab cakes)
S$17++





Surprisingly light and with a slight crunchy exterior, the Tod Man Poo (fried prawn and crab cakes) is very addictive when paired with Thai sweet chilli sauce.
Soup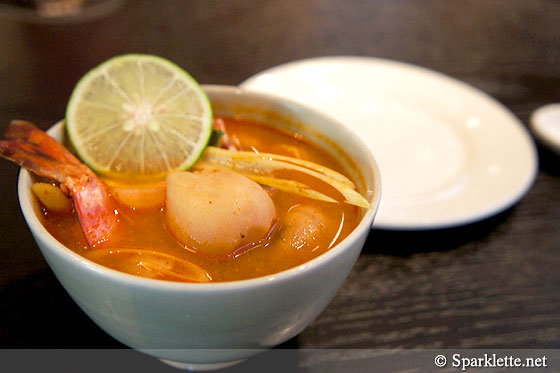 Tom Yum Goong
S$18++





Tom yum lovers will definitely approve of Kha's flavourful Tom Yum Goong, cooked with king prawns, packing a fiery punch without being too spicy.
Salad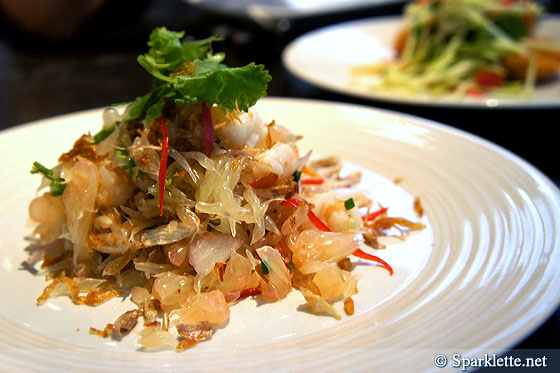 Yam Som O
(pomelo salad)
S$17++





Filled with bits of prawn, chicken and roasted coconut, the Yam Som O (pomelo salad) is both fragrant and refreshing.
Curry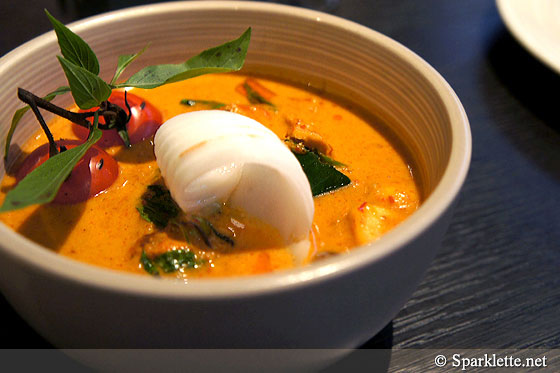 Gaeng Phed Ped Yang
(Thai duck with red curry)
S$28++





While the Gaeng Phed Ped Yang (Thai duck with red curry) is thick and very rich, it can do with more pineapple to sweeten and lighten up the flavour.
Meats & Seafood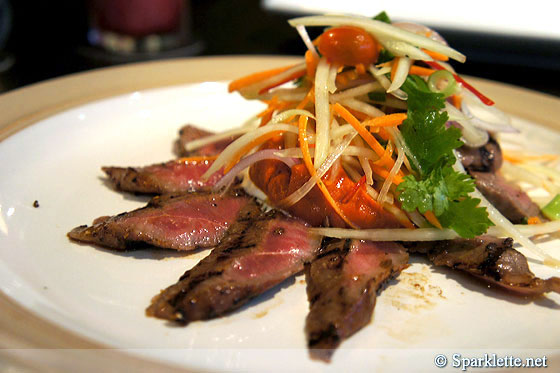 Rare grilled red curry rubbed Wagyu beef
S$29++





Juicy slices of premium Wagyu beef, paired with a side of papaya salad, make an intriguing and mouthwatering combination.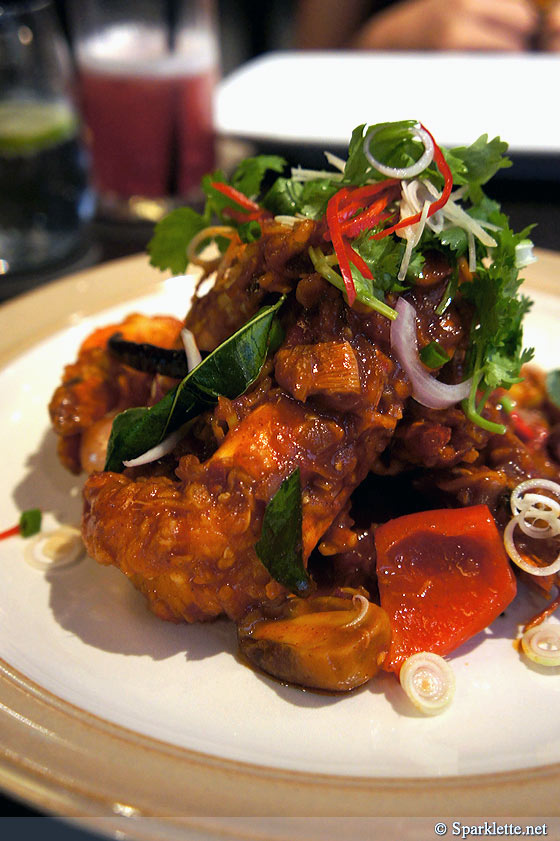 Goong Tom Yum Hang
S$28++





Cooked with tom yum sauce, lemongrass and chilli, the succulent, wok-fried tiger prawns are absolutely delicious and a must-order!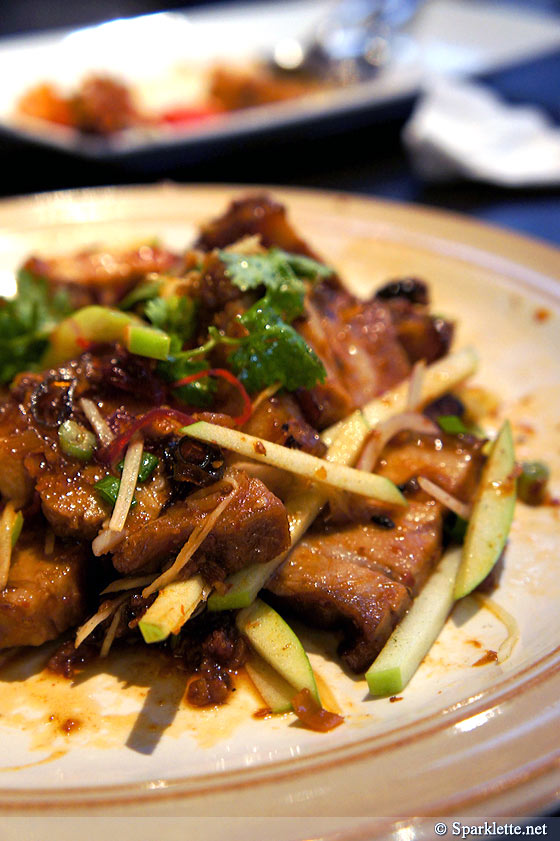 Moo Op
S$34++





The slight tartness of the green apple salad teams well with the tender slices of seasoned roasted pork belly, making the Moo Op a very delectable dish.
Vegetarian
Vegetarians will be delighted to know that there is a section catered to you on the menu as well.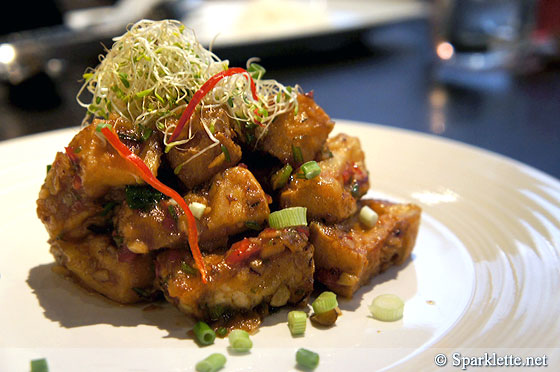 Papa Adun's Phad Tow Hu
(crispy fried tofu)
S$14++





Named after the chef who created this signature dish, Papa Adun's Phad Tow Hu (crispy fried tofu) is a palatable mix of sweet, sour and subtle spiciness.
Desserts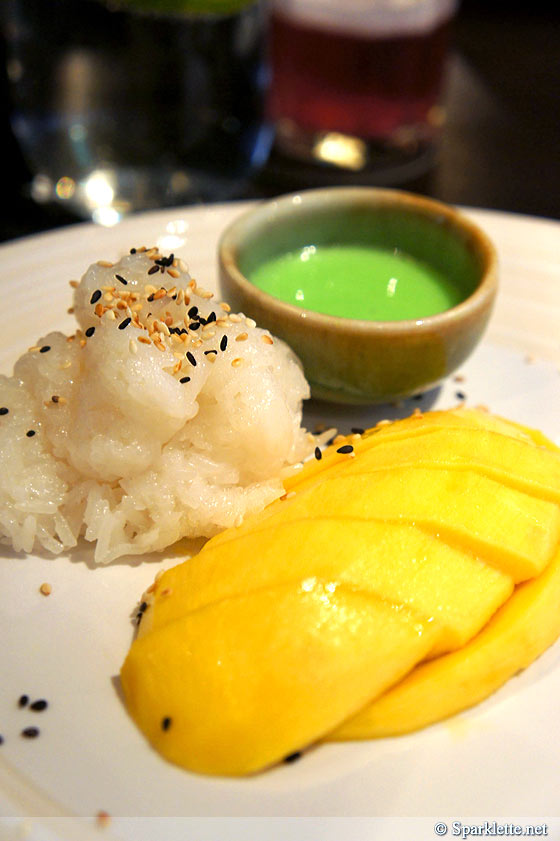 Khao Neaw Ma Muang
(sticky rice with mango)
S$14++





This simple Thai dessert of Khao Neaw Ma Muang (sticky rice with mango) is made scrumptious by the aromatic coconut-pandan sauce, highlighting the sweetness of the mango and fragrance of the sticky rice.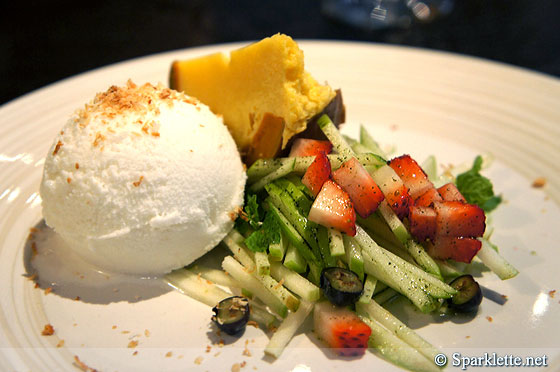 Sang Kha Ya Fug Thong
S$13++





It is my first time trying such a Thai dessert – pumpkin custard and coconut ice cream, served with shredded fruits – and I am pleasantly surprised by how divine the combination is!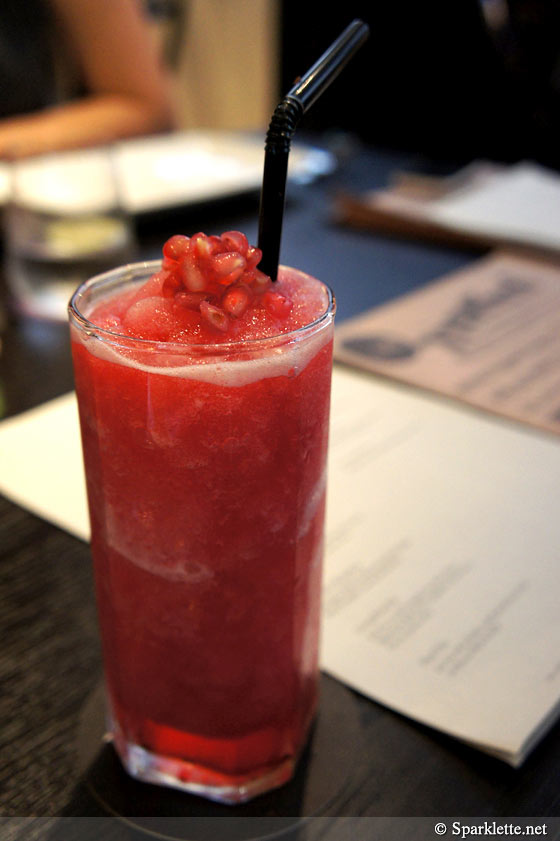 Ruby Starlet
S$12++





The signature mocktail Ruby Starlet, a refreshing and light-tasting blend of fresh mint leaves, pomegranate, lime and lychee juice, topped with pomegranate pulp, is perfect for offseting the strong flavours of Thai cuisine.
If you are looking for a fancy, authentic Thai restaurant that will impress both dates and colleagues alike, then head down to Kha. At this artfully designed restaurant, the rich cultural heritage of classic Thai cooking is preserved and presented with a touch of sophistication.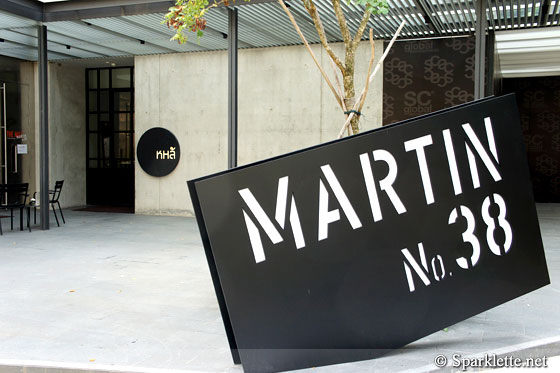 Have Your Say!

Loading ...
What is your favourite Thai restaurant in Singapore? Share with us in the comments!
Kha
Martin No. 38
38 Martin Road
Singapore 239059
Tel: +65 6476 9000 |
Website
Operating hours:
Lunch: Mon to Fri 12noon – 3pm
Dinner: Mon to Sun 6pm – 11pm