By now, many of you would have heard of, seen or even licked the new Magnum Gold ice cream. But in case you haven't, the Gold edition is the latest flavour in the Wall's premium Magnum ice cream range, newly launched today.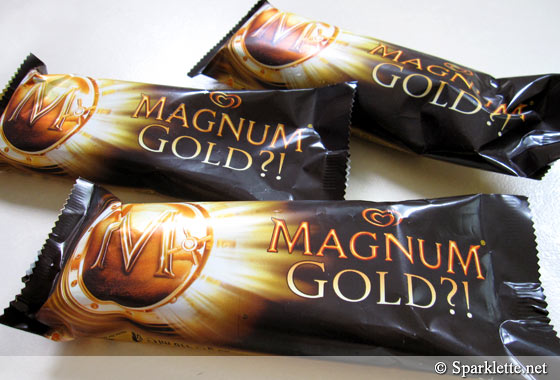 Notice the "?!" Now that sure brings emphasis to the fact that it's gold, both figuratively and literally. Everyone wants a piece of gold right?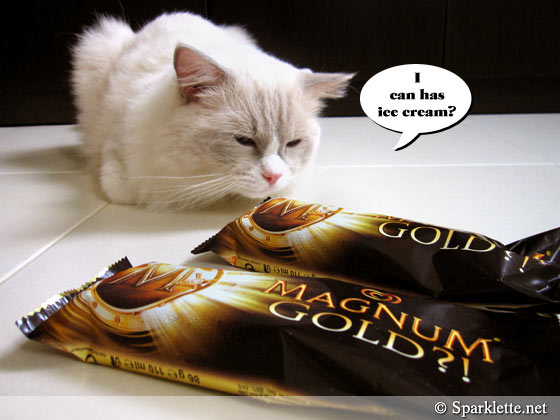 Clearly, Snowy our family cat wants one!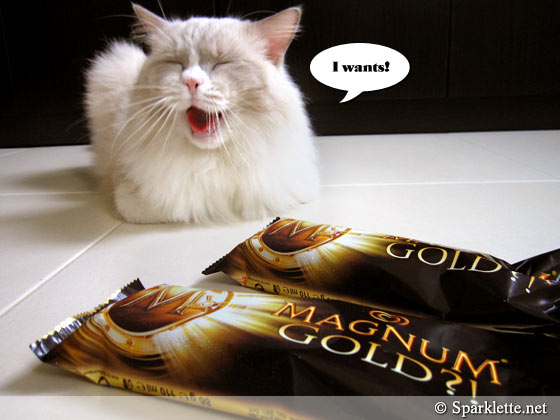 Look, even the packaging is golden (on the inside)!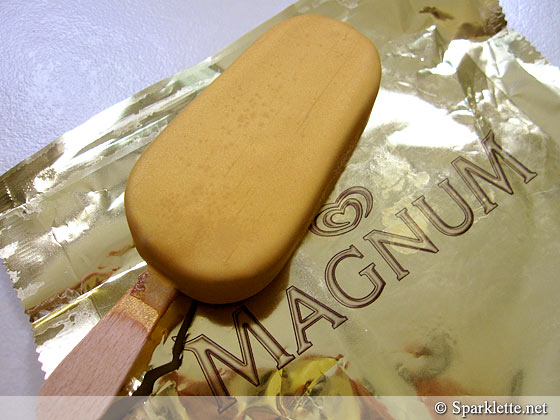 Magnum Gold Ice Cream
S$3.90 a stick / S$10.90 for a box of 3
Rating:





This latest indulgence features the churned centre of smooth Madagascan vanilla ice cream with undertones of sea‐salt caramel. As far as I can tell, it is definitely less sweet than its counterparts in the Magnum series, which is great!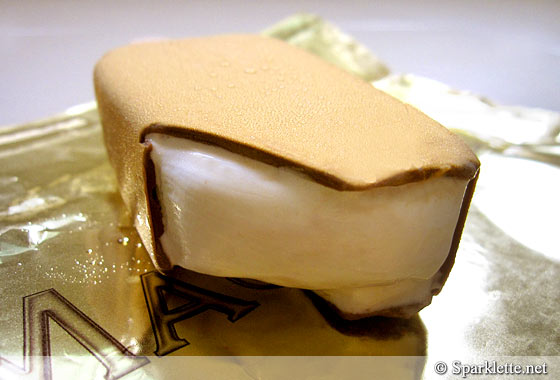 The brilliant gold coating is a thick layer of the ever popular milk chocolate dipped in edible gold. By the end of my ice cream escapade, I had gold-dusted fingers! I can't tell if the gold actually tastes of anything, but hey, it's pretty!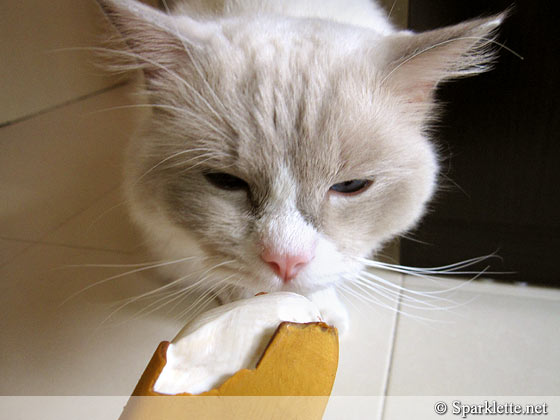 So far, the Magnum Gold has been launched in 29 countries, and Singapore is the only Asian country that it is available. In the beastly hot climate here, we all have a good excuse to enjoy this luxurious ice cream, don't we?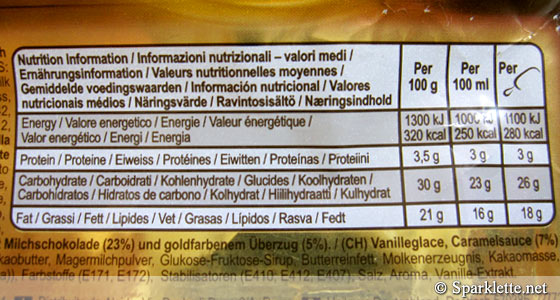 Have Your Say!

Loading ...
How do you find the new Magnum Gold? What is your most favourite flavour in the Magnum ice cream range? Is it the long-time favourite Classic, or the silky white chocolate? Share with us in the comments!
Disclaimer: No cats were harmed in the writing of this delicious review.