By now, everyone in Singapore (and their pets too) must have heard of the new McDonald's Chicken McGrill burger.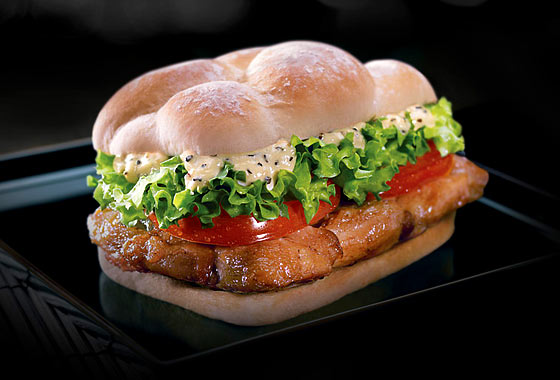 Launched on March 1, it is almost impossible to miss the massive marketing campaign that runs with the line "Make it Better, Make it Chicken McGrill" on TV, newspapers, and the internet. The fast food giant has even introduced an enticing limited period 1 for 1 offer that has spread virally on Twitter and Facebook.
TV Commercial
The new Chicken McGrill boasts a bakery-style sourdough bun and whole chicken thigh meat. Like many eager Singaporeans that bought so many of these burgers that they sold out on day one, I can't help but get curious about this new menu offering. Is it as good as all the hype is making it out to be?
Unboxing the Chicken McGrill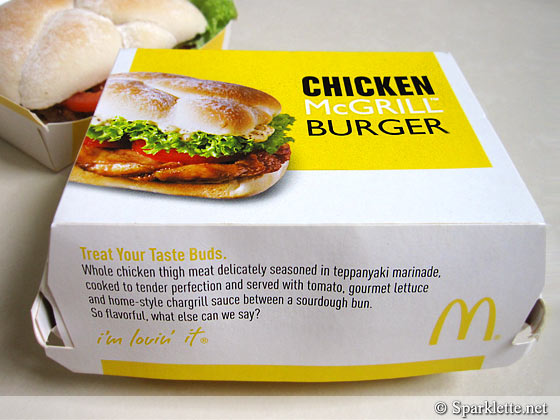 The burger comes in a yellow and white box, printed with vivid details that really makes one salivate!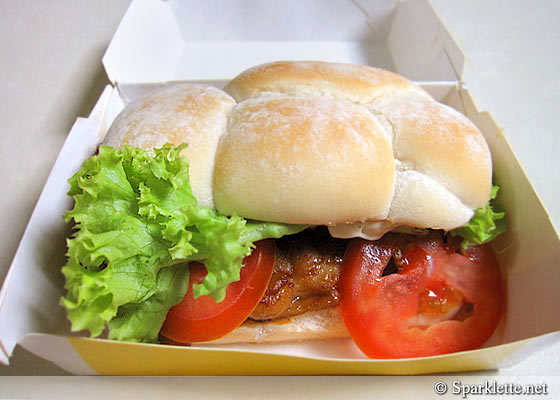 As advertised, the Teppanyaki Chicken McGrill contains a large cutlet of grilled chicken thigh meat, whole-leaf lettuce and a pair of succulent tomato slices sandwiched between sourdough bun. Sourdough is specially chosen for this burger apparently because the mouth-feel complements the grilled chicken.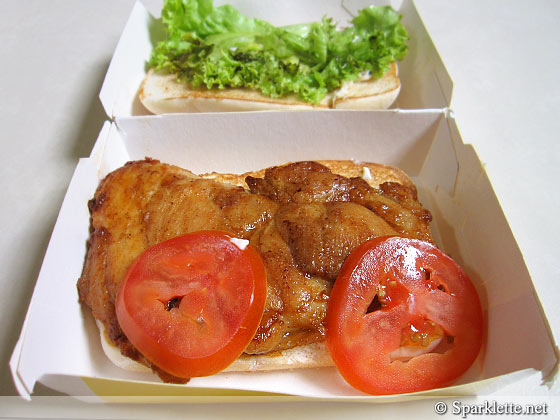 Teppanyaki Chicken McGrill
S$5 – 5.50 depending on outlet / S$5.55 for McDelivery
Rating:





Seasoned in teppanyaki marinade and slathered in chargrill sauce, the meat is tender and thoroughly flavoured throughout. Yes, skin is included too. The lettuce and tomatoes are certainly fresh. My only gripe is that the large amount of sour cream does somewhat overwhelm the savoury flavours of the chicken.
Overall, this is a much-welcome new item on the menu, and I am looking forward to the rest of the Chicken McGrill series. Without the 1 for 1 coupon though, paying $5.50 for a burger ($8 for the meal) may be hard to swallow. Here's hoping that McDonald's would reduce the price of the burger eventually.
Honey Chipotle Shaker Fries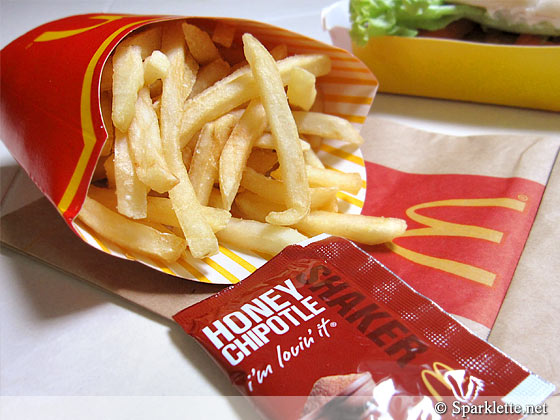 Honey Chipotle Shaker Fries
S$2.55
Rating:





A McDonald's fast food meal would not be complete without french fries. So, we go for a portion of the crowd-pleaser Honey Chipotle Shaker Fries.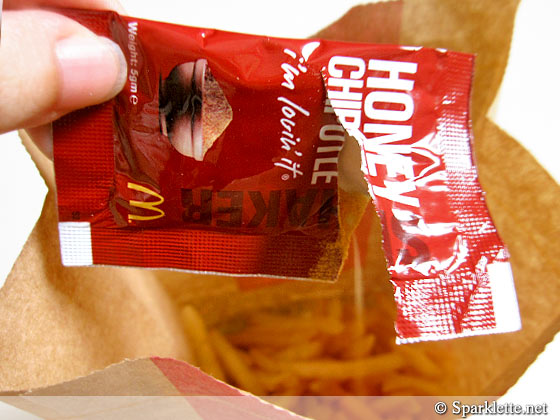 The orange-coloured seasoning salt comes in a separate sachet, along with a brown paper bag for you to shake the fries. Shake it up baby!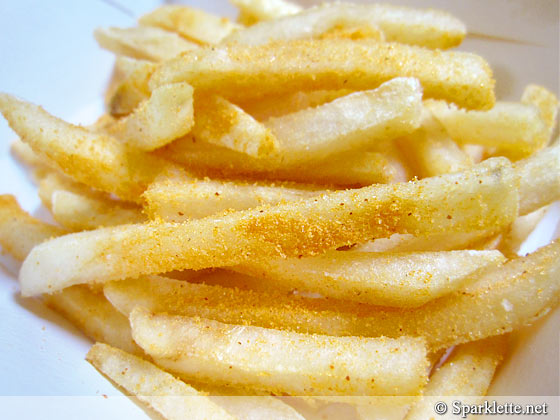 With the light dusting of the zippy spicy and sweet honey chipotle flavouring, these french fries have been transformed into a flavour bonanza! They taste absolutely delightful, miles ahead of regular fries. And let's face it, they sure are fun to eat.
Have Your Say!

Loading ...
Have you tasted the new McDonald's Chicken McGrill? Share with us in the comments!
McDonald's
(

Halal certified
)
Website