Hello March. Durian lovers, you know what that means.
The annual Goodwood Park Durian Fiesta is back!
From March to July, you can enjoy a smorgasbord of durian creations at Goodwood Park Hotel, which recently celebrated its 110th anniversary. We're talkin' puffs and crepes and strudels and cakes.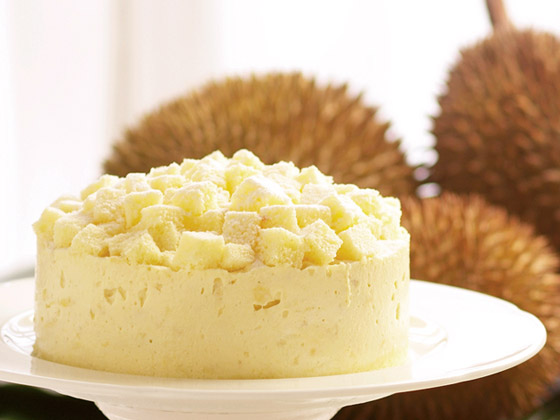 Making its début this year is the durian cappuccino cake, comprising three layers of cappuccino mousse, D24 durian pulp and chocolate sponge coated by yellow vanilla sponge crumbs.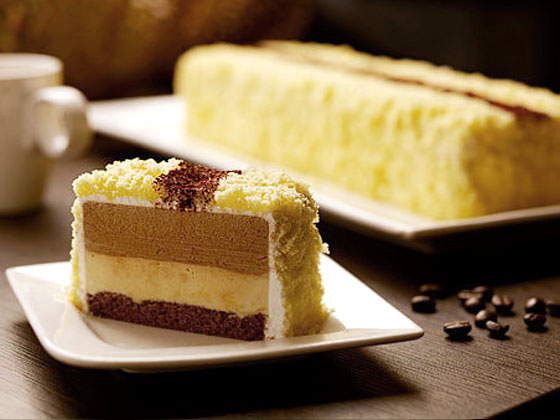 Durian cappuccino cake
S$9 per piece
S$52 for whole cake
Rating:





With both the durian and coffee flavours vying for your attention at the same time, enjoy this cake for the sake of having something rather unusual. Personally, I prefer sinking my teeth into coffee cake or durian cake individually, rather than having two very strong flavours in one bite.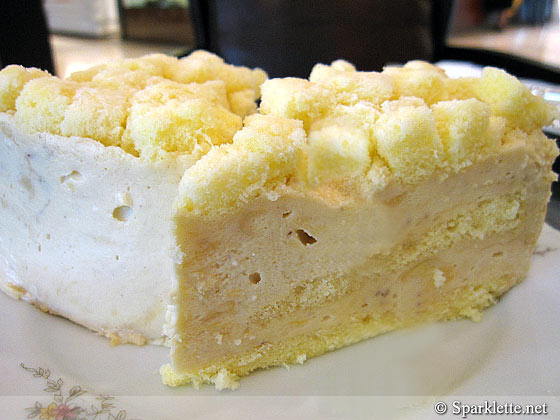 Durian mousse cake
S$9 per slice
S$55 per 1.3kg cake
S$102 per 2.5kg cake
S$135 per 3.5kg cake




For that reason the classic durian mousse cake is still my choice. This long-standing crowd pleaser kicked off the Goodwood Park Durian Fiesta in 1983. Crowned with cubes of sponge cake, every bite of the rich durian mousse tastes as good as the actual fruit and certainly satiates any big durian craving!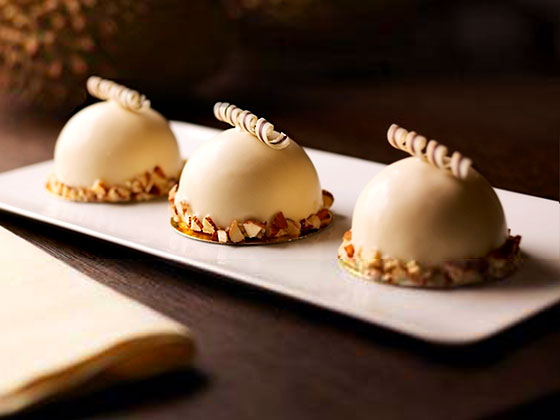 Mini durian ice cream cake
S$12.80 per piece
S$22 for 2
Rating:





Another new addition is the mini durian ice cream cake. Each dome-shaped cake is made of luscious durian ice cream, finished with a coating of white chocolate and a ring of crushed almonds at its base. The ice cream is also separately available by the scoop (S$6.50) or tub (S$16.80 for 16oz).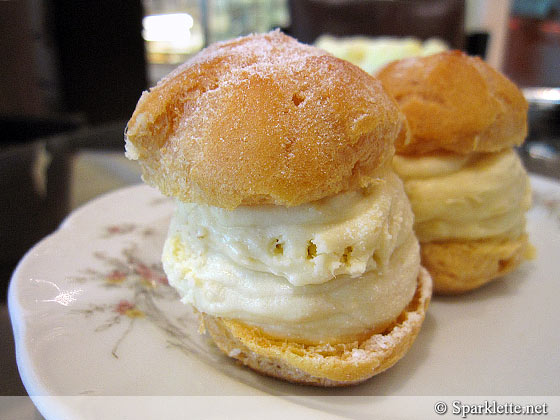 Durian puff
S$5.20 for 2
S$14.80 for 6
S$42.80 for 20
Rating:





The dainty durian puff really hits the spot. Tucked within the fluffy sugar-dusted choux pastry case is creamy durian filling, which boasts an even thicker and richer consistency than the mousse cake.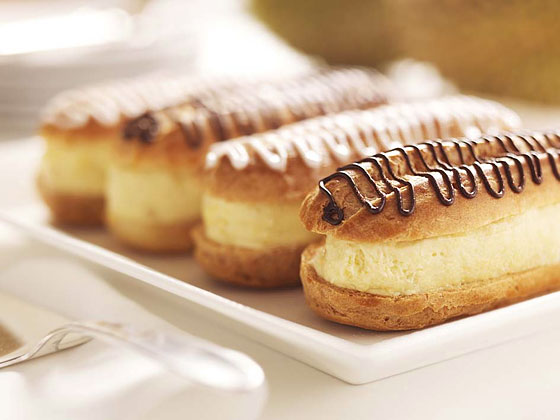 Durian eclair
S$6 each
S$42.80 for 8
Rating:





And the durian eclair is no slouch either. This has a generous amount of durian pulp sandwiched between choux pastry and drizzled with either chocolate or fondant (sugar icing).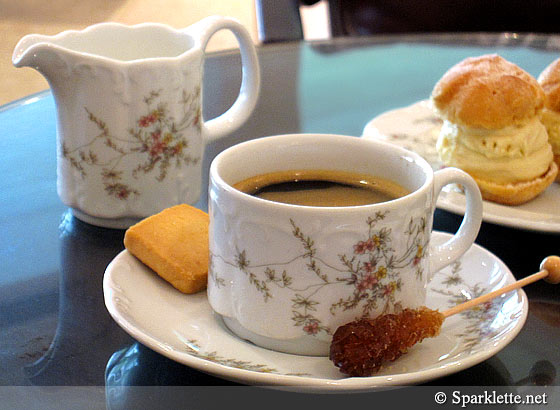 During the Durian Fiesta, these baked goodies are available for take-out at the Deli. Alternatively, you can dine in at L'Espresso, the spacious café located at the hotel lobby that has an alfresco poolside dining area.
Have Your Say!

Loading ...
What are your favourite durian pastries and desserts? Where else can you get a good durian fix? Tell us in the comments!
Goodwood Park Hotel
22 Scotts Road
Singapore 228221
Tel: +65 6730 1786 |
Website
Operating hours: 9am – 9pm daily