Last month, we reviewed Singapore bakery Naomi Kitchen for its creative fruit cakes and Swiss rolls. Apart from those, another very unique offering by this cake shop is its Swiss rolls with special designs.
Growing up, Japanese manga series Doraemon was a huge part of my childhood. So I decided to commission a Swiss roll featuring Doraemon! This is what Naomi Kitchen came up with: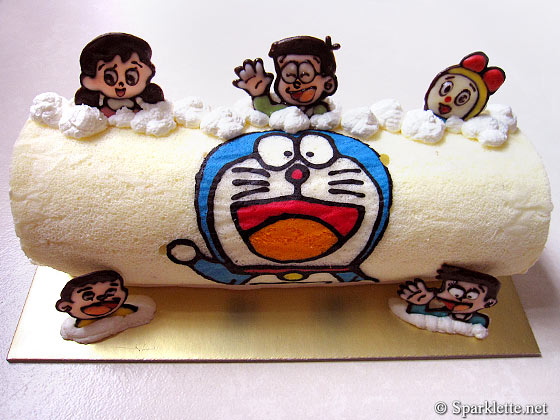 Doraemon Swiss roll
S$45





Isn't it adorable? Not only does the cake have the robot cat as the centrepiece, he's also accompanied by the 5 main characters!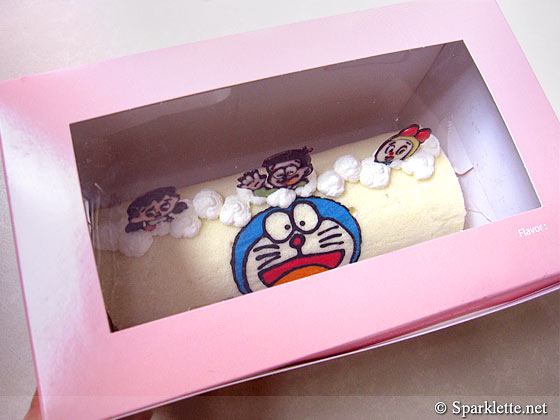 The cake roll arrives in a pink cake box with a partially clear lid so that you can sneak a peek at the goody within.
The roll features Yuzu sponge, Yuzu fresh cream and Yuzu mochi for an overall tangy and refreshing flavour.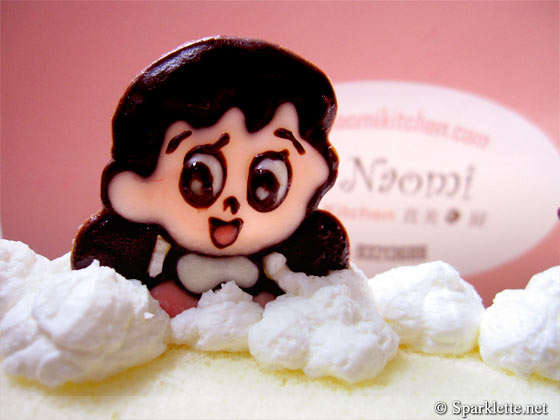 Shizuka, the pretty neighbourhood girl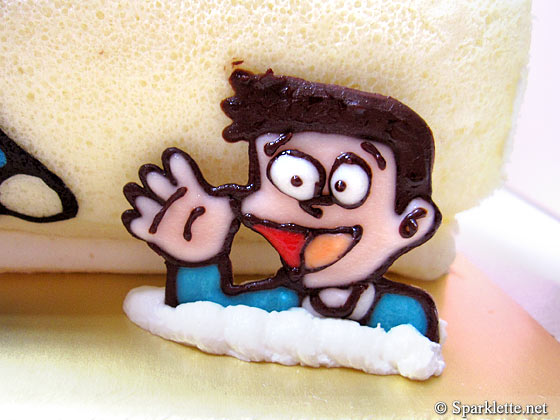 Suneo, the rich kid who bullies Nobita with Gian the local bully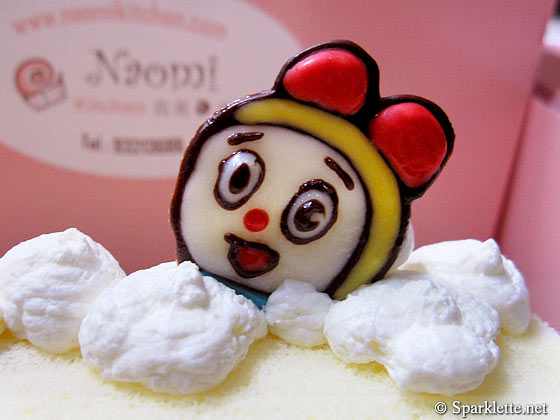 Doremi, the sister of Doraemon
What can I say? I definitely prefer Swiss rolls in pretty designs than the usual plain-looking rolls! You can order designs like Louis Vuitton and Prada for a special lady, or bunnies and teddy bears for a baby's full month celebration.
Have Your Say!
Where can you enjoy the best Swiss rolls in Singapore? Share all your thoughts via Facebook or Twitter or by leaving a comment!
Naomi Kitchen
Tel: +65 9321 3688 |
Website
Naomi Kitchen at Crawford Lane
465 Crawford Lane #01-08
Singapore 190465
Opening hours: 11am – 8pm daily
Naomi Kitchen at White Sands
White Sands Shopping Centre
1 Pasir Ris Central Street 3 #B1-16
Singapore 518457
Opening hours: 10am – 10pm daily