For the past month, my family and I have been using DEALivery.sg to order food delivery weekly. It really saves us the hassle of cooking or going out for a meal and allows us to dine in the comfort of our home!
And now, the good news is: more food merchants have been added to the mix! These include popular American seafood chain Long John Silver's and local western hottie Botak Jones. We could not resist ordering in a casual seafood meal from Long John Silver's for our dinner last evening.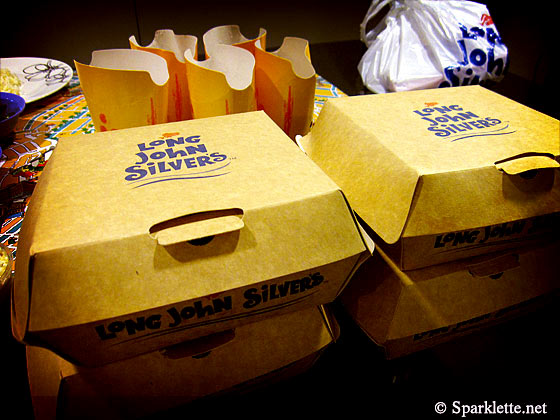 The food arrived piping hot at our doorstep within an hour of placing an order online, along with a big bag of disposable cutlery, serviettes and way-too-generous amount of chilli sauce.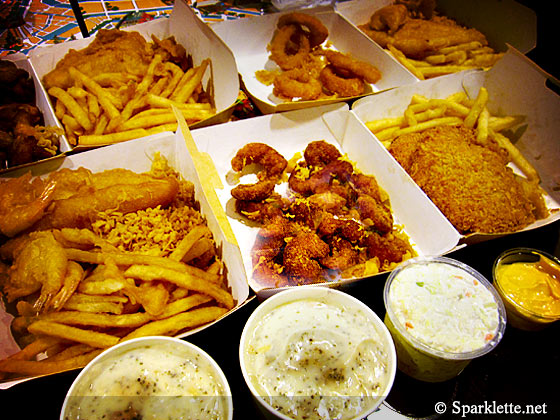 Party Meal for 4
S$33.50





If you aren't sure what to pick from the large menu, I would recommend going with the Party Meal for 4, which comprises all things good:
2pc Breaded Chicken & Fries Combo
3pc Chicken & Fries Combo
Fish & 3pc Shrimp Combo
2pc Chicken & 3pc Shrimp Combo
6pc Crunchy Shrimp with Salsa Cheese
4pc Spicy Chicken Peglegs
2 Coleslaw
2 Clam Chowder Soup
4 Drinks
What a feast!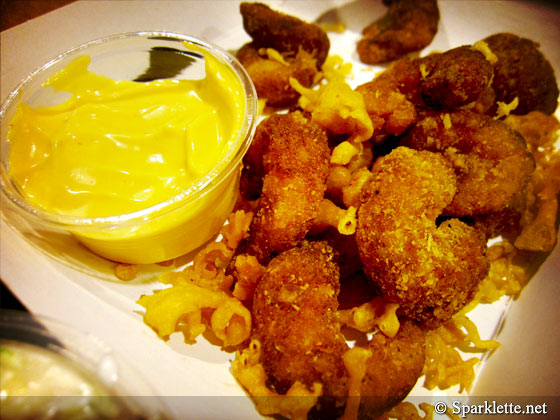 Crunchy shrimp with salsa cheese
(6pc)
S$3.50





Amongst these, the crunchy shrimp with salsa cheese stands out with the plump wholesome prawns and delicious cheese dip! Even though the shrimps are already included in the party meal, we just had to order more side portions, along with breaded calamari rings and more spicy chicken peglegs.
Apart from Long John Silver's, of the many dining merchants available for food delivery, Hui Wei has been our favourite so far as we are fans of Chinese-Thai food. Plus, the food is really good!
The turnaround time is impressive too as we've never had to wait longer than an hour from the point an order is made, to the point the food arrives. The short waiting time, plus the large variety of merchants and cuisines available, is the main reason why we have been making full use of DEALivery.sg lately. The service does get quite busy during the weekend chow hours, so I'd recommend placing an order early. Bon appétit!
Have Your Say!
What is your favourite food delivery service? Share all your thoughts via Facebook or Twitter or by leaving a comment!
DEALivery.sg
Tel: +65 6299 8012 |
Website
Operating hours:
Mon – Sat: 11am – 9pm
Sun: 5pm – 9pm
Delivery charge: S$7