The area behind Bugis Junction that spans Tan Quee Lan Street and Liang Seah Street is synonymous for being concentrated with steamboat restaurants. I use the term "restaurant" loosely here as these are just tiny eateries tucked into shophouse buildings. They tend to be cramped and accommodate no more than twenty tables each.
One of these steamboat eateries caters the famed porridge steamboat buffet which I have heard so much about. Instead of a soup base used in traditional steamboats, Parklane Deli House offers a deviation that uses porridge for a change. And apparently it's really good! So being curious, we decided to try out this unique steamboat for ourselves.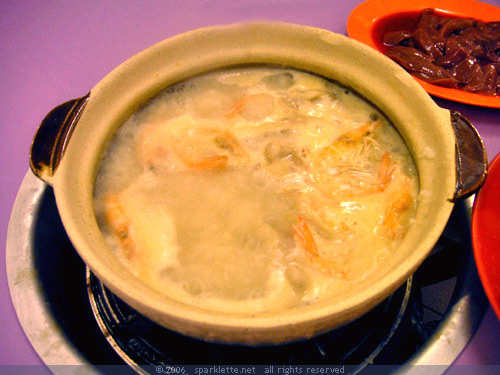 Steamboat with Porridge Base
S$14.80
Rating:





Right from the start you would notice that the pot used is not the usual metallic type. It is some kind of heavy clay pot. The waitress informs us to stir the porridge often to avoid burning it. She then helpfully offers that we could add salted egg, carrot, tapioca, etc ingredients to the porridge to make it more savoury. These tips are also printed on the posters displayed on the walls.
Okay, now for the million dollar question: Was the porridge any good?
Put aside the fact that they call it a "steamboat" for a sec. It tasted like any regular ol' plain porridge that my Mom cooks. Simply put, the porridge steamboat is just a marketing gimmick. What we got was nothing more than a very big pot of plain porridge. Except that we continuously cooked and stirred it until it became more liquid than it already was. tipes-caviar
Oh yeah we add food to it too. It is after all a steamboat buffet. Check out the options they had.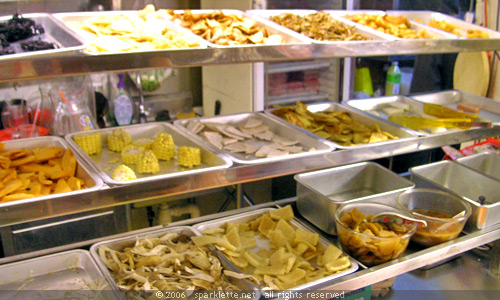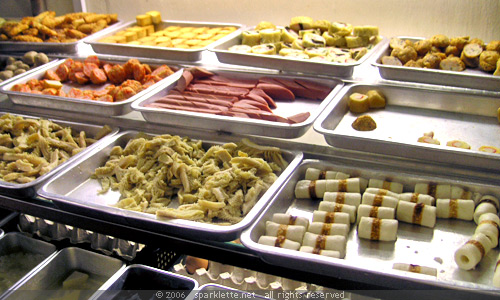 Steamboat Buffet
Rating:





For crying out loud, all they had were vegetables, some eggs, and things made from flour! We barely touched any of those. Luckily there were some prawns and chicken meat and fish slices but these had to be ordered using a slip of paper. Bad news if you happen to be there on a busy night. The food you order hardly ever comes. We had to complain several times before we were finally served the decent food after about half an hour. Meanwhile we had to contend with just eating, or rather drinking plain porridge.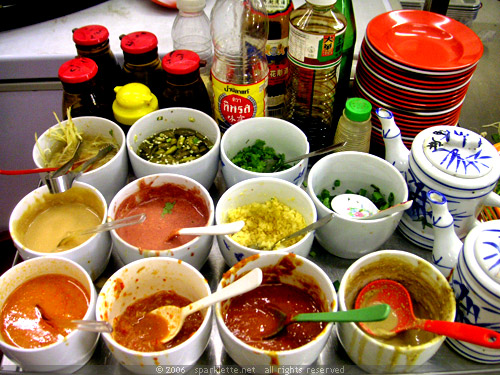 Having said that, I did like concocting my own dips from the various condiments. My favourite combination was having sambal chilli as a base, drench it with sesame oil, add a touch of chopped garlic and finally sprinkle some of that green spring onions commonly found in Chinese soup. This DIY dip trend seems to be catching on with many steamboat restaurants these days.
To sum it up, I thoroughly disliked my experience at Parklane Deli House. The food options were severely limited. Service was slow. What I thought would be an innovation turned out to be nothing more than a marketing gimmick.
Parklane Deli House
12 Liang Seah Street
Singapore 189033
Tel: +65 6339 6589