For the past one and a half years since it opened, I have heard so much about PS. Cafe amongst the local foodie circles. To see what the hype was about, I decided to finally pay a much overdue visit to this secluded restaurant in the Dempsey area.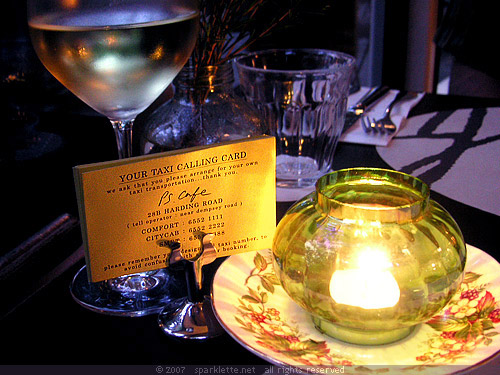 You know this is an isolated place when all you see in its surrounding radius are trees and greenery! Without private transport or a cab, the restaurant is barely accessible. That is why you would find a stack of "taxi calling cards" on every table.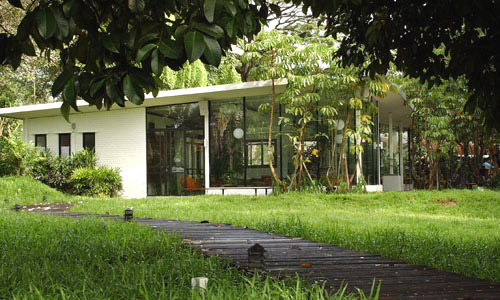 Ps. Cafe is started by the same people behind the ProjectShop clothing line (that's what "PS" stands for). They opened their first café together with a ProjectShop boutique at Paragon. This second restaurant that I visited has a different concept altogether. It is slightly more upmarket, and is housed in a bungalow with one side completely made up of full-length glass windows!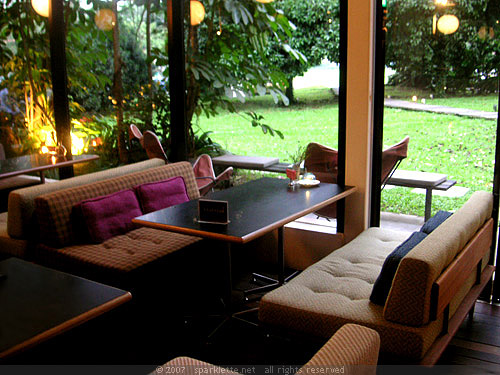 Even before sitting down for a meal, I could already see why PS. Cafe has received so many rave reviews. The whole place just looks so nice and homely, with all the cosy seats, dim lighting and wooden flooring.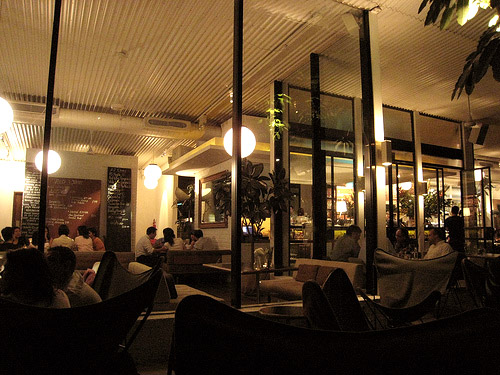 Credit
Outdoor dining looks very promising too, although I'm not sure how hygienic it would be. Given its proximity to all the greenery, I feel as though a bug might crawl onto my food anytime!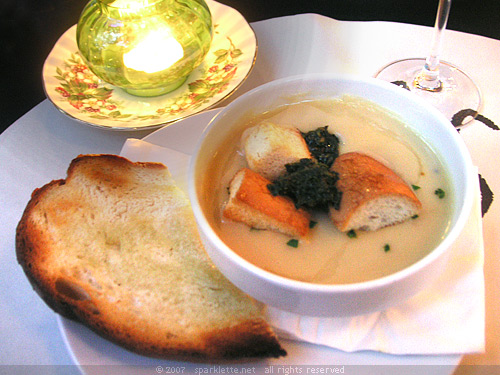 Cream of Turnip Soup
S$9.80++
Rating:





Soup of the day was cream of turnip. It had a mildly sweet taste which I found kind of nice. The bread and all the cream were extremely filling too. They got me feeling bloated pretty quickly.
What seem to be the crowd favourite are the fish & chips. The couple sitting at the table next to ours had two bowls of it. Yeah, bowls! Have you seen fish & chips being served in a bowl before?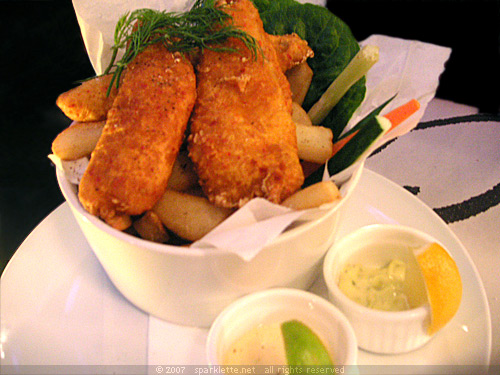 P.S Fish & Chips
S$24++
Rating:





Besides the unusual presentation, the fish and chips was also served with two different dips – homemade tartar sauce and sweet chilli lime aioli. The tartar sauce was average but the lime aioli was an absolute delight! It was interestingly sweet with a sour tang. This was the perfect complement to the fish fillets and chunky fries. There was no need for chilli sauce at all.
Now, fish & chips isn't really the kind of food that people would rave about. But this particular one was indeed good. I've never had a fish fillet with a crispier crust!
Flamed Prawn Pasta
S$20++
Rating:





The flamed prawn pasta was a big let-down though. The tiger prawns were flamed with brandy, red shallot, pickled garlic, sweet basil, fresh green peppercorns, yellow teardrop and cherry tomatoes, with snow peas, a touch of cream and tossed in romano pecorino tortiglioni. The pasta just didn't taste good. Was this meant to be a cream pasta? I couldn't tell. There wasn't much of cream (or anything else, for that matter) in it.
The cute little cherry tomatoes were a nice touch though. They were soft and sweet and very juicy!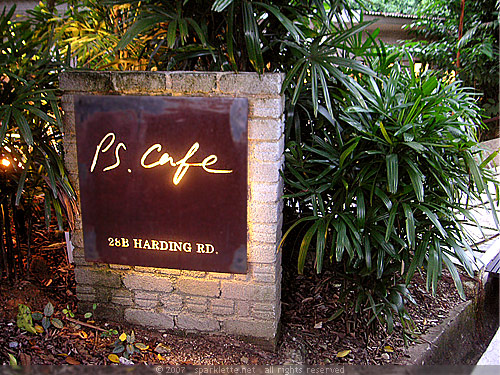 The food is a tad pricey, but it's still a good price to pay for a cosy meal if you're looking for a great ambience.
PS. Cafe
28B Harding Road
Singapore 249549
Tel: +65 6479 3343 |
Website
Service: